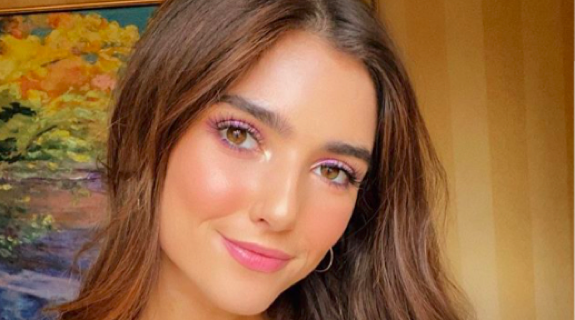 Jamie Gabrielle of The Bachelor Presents: Listen to Your Heart is opening up about the mental health issues she's been dealing with since appearing on the 'Bachelor' spin-off earlier this year. In a very open Instagram message posted on Monday, Jamie revealed that she is currently dealing with an eating disorder that has "taken over her life," as well as battling depression and anxiety.
After receiving praise on social media recently for her thinner physique, Jamie opened up about the real reason she's lost weight.
"I get a lot of DMs and comments addressing the way I look and people asking for my workout routine or how I 'lost the weight,'" Jamie shared on Instagram. "Yes, I have been working out but the truth is that I struggle with an eating disorder, depression and anxiety.
"In my life I have gone from being almost overweight to being underweight, unable to sustain a healthy lifestyle," she continued. "My eating disorder is something I've battled with since I was 14 but especially since coming off of the show it has taken over my life."
Fans of 'Listen to Your Heart' saw Jamie and her partner, fellow country singer Trevor Holmes, make it to the show's finale and ultimately be named runners-up behind Bri Stauss and Chris Watson. While Jamie and Trevor continued dating after the show wrapped, they split soon after.
Jamie said she decided to open up about what she's currently going through because she didn't want to perpetuate an idea that she had obtained her physique through living a healthy lifestyle.
" … because I haven't," she said.
Jamie is now working on "accepting and loving" herself for who she is.
"I hope that me sharing today can give you the courage to do so as well and to ask for help when you need it," she added. "What you see if not always what you get."
Jamie's post was flooded with comments applauding her courage for speaking candidly, with some also revealing their own struggles with mental health.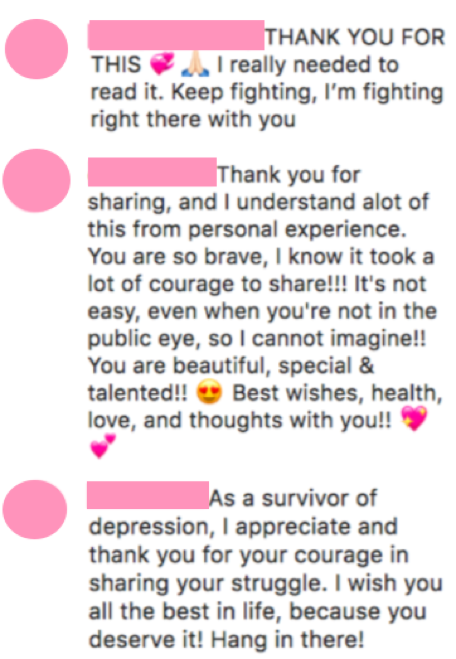 "THANK YOU FOR THIS," one person commented. "I really needed to read it. Keep fighting, I'm fighting right there with you."
"Thank you for sharing, and I understand a lot of this from personal experience," another wrote. "You are so brave, I know it took a lot of courage to share!!! It's not easy, even when you're not in the public eye, so I cannot imagine … ."
"As a survivor of depression, I appreciate and thank you for your courage in sharing your struggle," another one of Jamie's followers shared. "I wish you all the best in life, because you deserve it! Hang in there!"
Jamie thanked her followers for their support and for their willingness to share their own stories with her.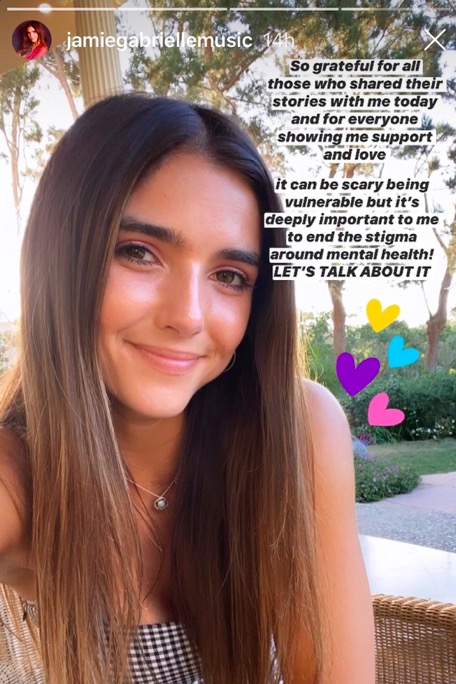 "It can be scary being vulnerable but it's deeply important to me to end the stigma around mental health," she wrote on her Instagram Story. "LET'S TALK ABOUT IT!"
RELATED STORY: Former 'Bachelor' Casting Producer Jazzy Collins Says Casting Matt James as First Black 'Bachelor' "Feels Like a Band-Aid"; Says Franchise Needs to Also Cast Curvier People
(Photos: Instagram)