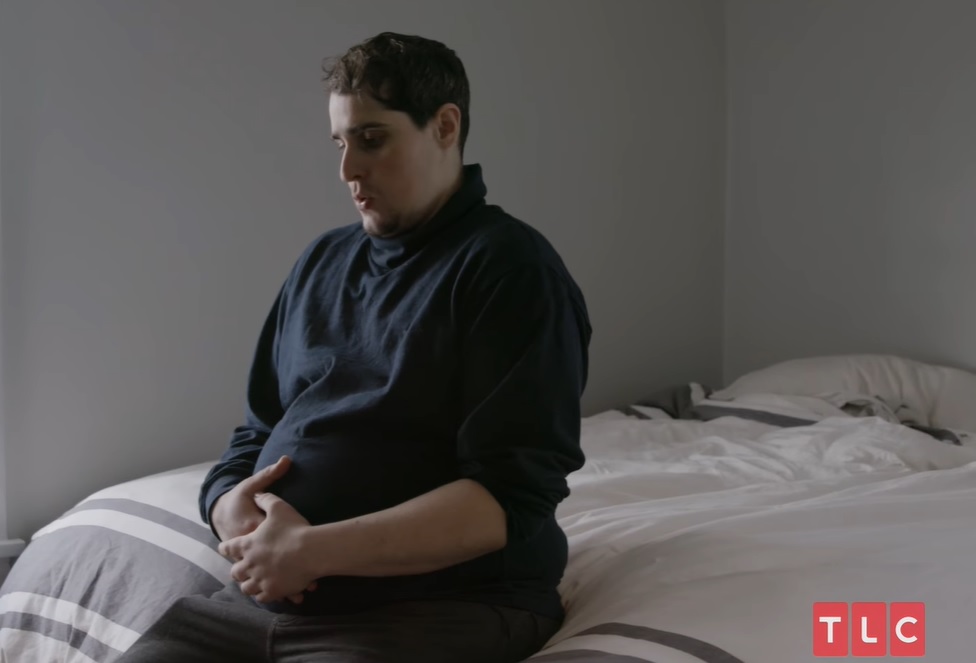 TLC's three-part Extraordinary People series will conclude next week with My Pregnant Husband, a special highlighting the unique pregnancy journeys of two different couples.
'My Pregnant Husband' will follow Myles, who is currently six months pregnant, and his wife. Myles explains in the preview that he identifies as trans-masculine.
"I'm masculine all the way down to my core, I just happened to have the equipment to birth a child," Myles says in a new sneak peek clip of the show which was posted to the TLC Facebook page on Friday.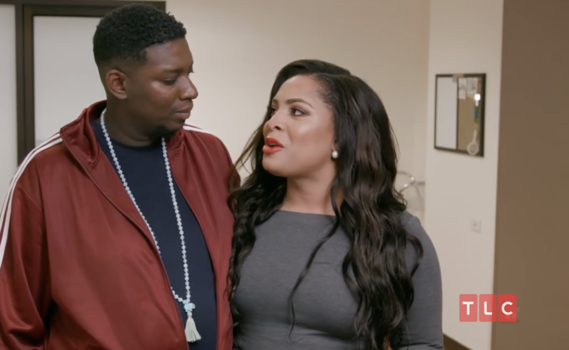 "I always wanted to be a father, but I never thought I would be the one who actually carried the child," Miles says.
Viewers will also get to meet Ari, who is eight months pregnant, and his wife.
"I was assigned female at birth, but I am transgender," Ari tells the camera.
Ari's wife tells us that, while she's excited that Ari has been "connected and close with the baby," during the pregnancy, she's having some trouble processing it all.
"It's hard not to feel jealous [of his pregnancy]," she says.
Throughout the episode, both Myles and Ari face challenges. In one part of the clip, Myles explains that he was arrested while out shopping because his baby bump was mistaken for stolen items he had hidden under his shirt.
In another part of the clip, Ari and his wife try to figure out a way to reveal Ari's pregnancy to their new neighbors, who do not know that Ari is transgender.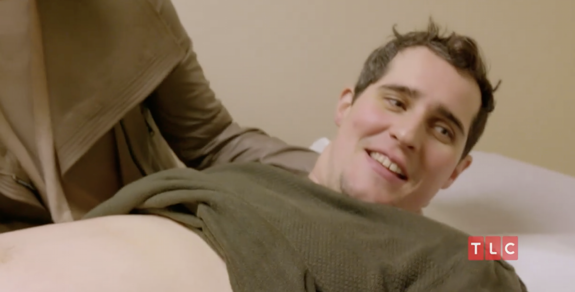 Both husbands face issues with their pregnancies. In one clip, we see the doctor telling Myles that he's at risk to lose the baby.
"My husband is carrying our child and if I crumble we are not going to make it through this," Miles' wife tells the camera.
'My Pregnant Husband' is the finale to TLC's Extraordinary People event, which began July 9 with the docuseries World's Smallest Woman: Meet Jyoti— which documented the life of a woman who stands 2 feet tall and weighs only 12 pounds. Part 2 of the event, Conjoined Twins: Inseparable, documented conjoined twins Carmen and Lupita as they prepared for college.
'My Pregnant Husband' airs next Thursday on TLC. Watch the sneak peek clip below!
RELATED STORY: Former 'Unexpected' Star Hailey "Hailey 2" Tilford Says She Plans to Get Pregnant Again Next Year & Explains Why She Hasn't Asked Matthew Blevins for Child Support
(Photos: TLC; YouTube)