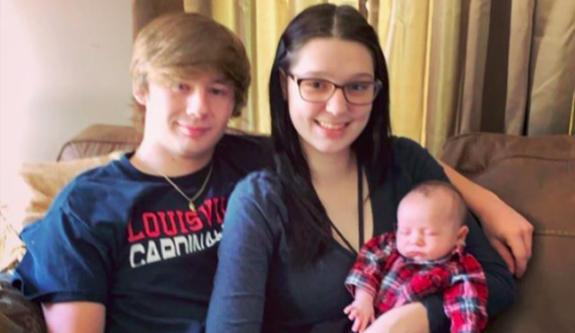 Despite asking fans for donations to pay for a larger apartment just weeks ago, Hailey "Hailey 2" Tilford has revealed she plans to have a second child next year and she still has no intention of hitting up her baby daddy Matthew Blevins for any child support for their son, Levi.
During an Instagram Q & A on Sunday, Hailey opened up about her current and future plans, and revealed that she currently has a job working in an office. When we last heard from the now-former Unexpected star, she was from creating a GoFundMe weeks ago in an effort to raise enough funds to move herself, Levi and her boyfriend Cole into a larger apartment. (She later backtracked on the fundraiser and promised to return any donations she received.)
Though money appears to be tight, Hailey said she would still like to have another child—and soon!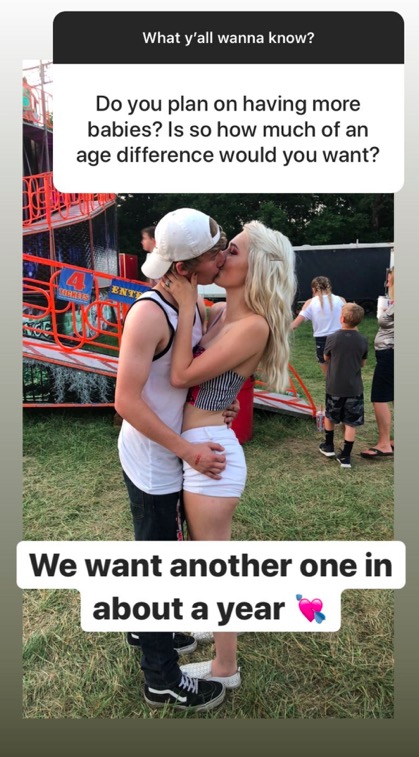 Hailey confirmed later in the Q&A that she and Cole have talked about their future plans and are on the same page, as they both would like a baby "in about a year." She also noted that Cole's family is supportive of their relationship.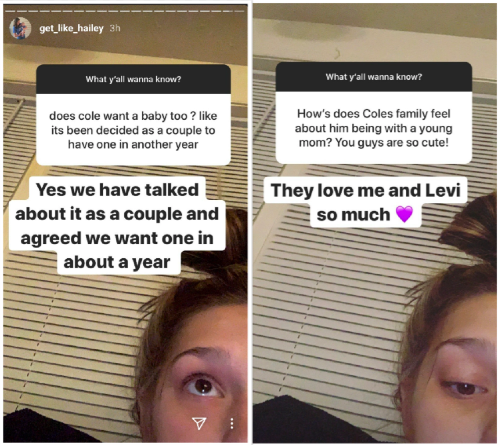 "They love me and Levi so much," she claimed.
As for her strained relationship with Matthew, Hailey said Matthew continues to deny that Levi is his son and has not made any effort to see him. She also explained why she hasn't filed for child support.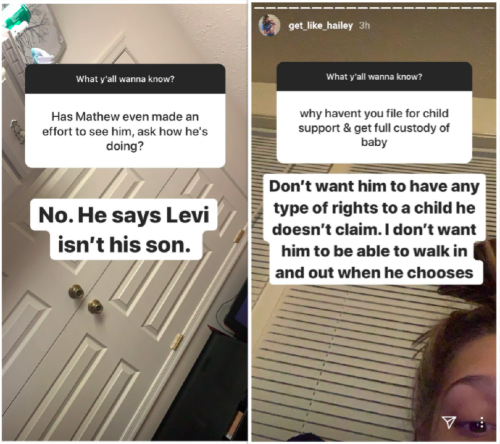 "Don't want him to have any type of rights to a child he doesn't claim," she said. "I don't want him to be able to walk in and out when he chooses."
Last month, Hailey revealed she had been dropped from Season 4 of 'Unexpected' due to racist comments found on her Instagram by show producers that Hailey claims were made by a hacker. While Hailey said she attempted to clear things up with producers and regain her spot on the TLC show, the network didn't cave.
When asked her opinion of the show on Sunday, Hailey didn't hold back, calling it "sad trash."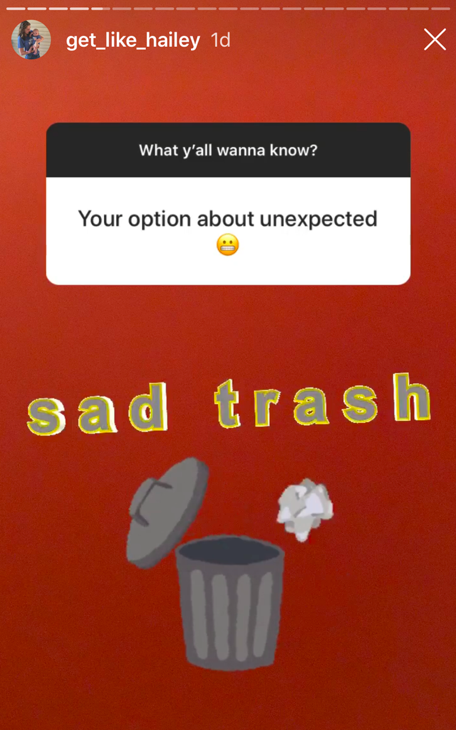 …and of course, no "Hailey 2" Q&A would be complete without at least one question that mentioned Hailey "Hailey 1" Tomlinson –- Hailey 2's former best friend who also happens to share a child with Matthew.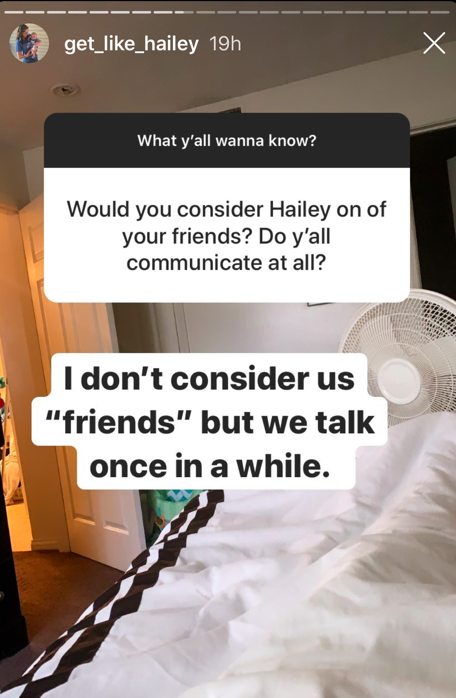 "I don't consider us 'friends' but we talk once in a while," she said.
In April, Hailey 1 congratulated Hailey 2 on the birth of her son and the two have gotten together so their kids could meet.
RELATED STORY: Hailey "Hailey 2" Tilford Asks Fans for Donations to Pay for Bigger Apartment After Losing Her Job on TLC's 'Unexpected' (Updated!)
(Photos: Instagram)