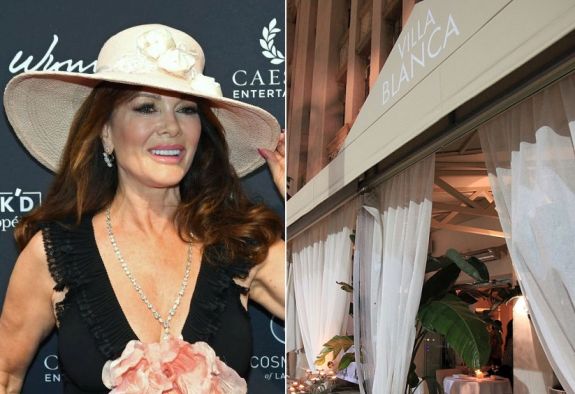 Villa Blanca, Lisa Vanderpump's famed Beverly Hills, California, restaurant, has closed its doors.
In an interview with the Daily Mail on Friday, the Vanderpump Rules star confirmed the closure.
"While saying goodbye to the location where we have actively served the Beverly Hills community for 12 years and employed hundreds of Angelenos, is a sad time for us, we are excited to perhaps bring Villa Blanca back in the future at a different location — as its staff and customers have always been a family," Lisa told the website.
Lisa's confirmation of the closure comes after rumors had begun to circulate that the restaurant was done, after photos of moving vans taking items out of the restaurant surfaced online. During her interview, Lisa explained why the restaurant was shuttered, stating that she and her partners were nearing the end of their lease for the Beverly Hills location. Due to rising rents, and a landlord unwilling to negotiate, Lisa said the decision was made to close the restaurant rather than renew the lease.
"If the landlord had been willing to renegotiate and the lease wasn't ending, we would have reopened, but unfortunately with Coronavirus, the situation was beyond our control," she said.
Under county and state orders, Villa Blanca closed its dining room back in March because of COVID-19. A message regarding what was then a temporarily closure was shared on the Villa Blanca Instagram on March 16. The account hasn't been updated since.
"To our Beverly Hills Community,
It saddens us to have to do this, but with the advisement of the government and local authorities, we have closed our restaurants until further notice. These are scary times right now, but nothing is more important than the health and safety of our employees and guests. We encourage everyone to social distance themselves, to allow our community to prevent the spread of COVID-19, and we hope everyone does their utmost to fight this. Together we will get through this and come out stronger on the other side. Keep following us for updates and we hope we can welcome you back again soon. Stay safe.
Much Love,
Villa Blanca"
Vanderpump last posted about Villa Blanca on her Instagram on March 10, when she shared a photo of a table featuring several dishes and the caption, "Yummy".
Some of the employees from Villa Blanca will be moved to Lisa's other eateries once those reopen, she told the Daily Mail.
"We will definitely be opening up the other restaurants as soon as the government allows it and they are safe to open, and many of the Villa Blanca staff members will be relocated to these businesses," she said.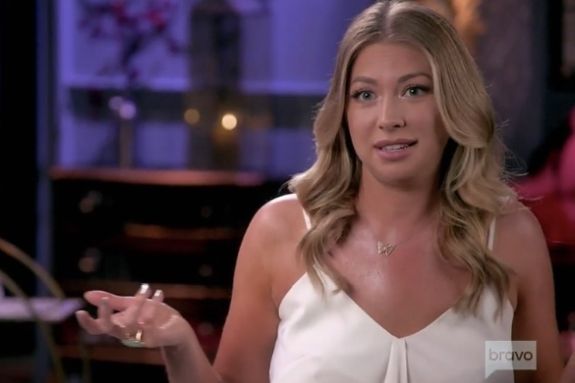 Villa Blanca was often featured on The Real Housewives of Beverly Hills during Lisa's time on the show. She also co-owns Pump, SUR and TomTom in West Hollywood, California, and the Vanderpump Cocktail Garden at Caesar's Palace in Las Vegas.
Late last year, an employee at one of the California restaurants filed a class-action lawsuit against Lisa and her partners for failing to pay minimum wage and overtime wages, and failing to provide meal breaks, among other charges.
There have been no updates on the case since winter.
RELATED STORY: Kristen Doute's Boyfriend Alex Menache Defends Her After 'Vanderpump Rules' Firing: Says Kristen "Has Taken It Like a Champ"
(Photos: Angela Weiss/Getty Images; Ethan Miller/Getty Images; Bravo; Instagram)