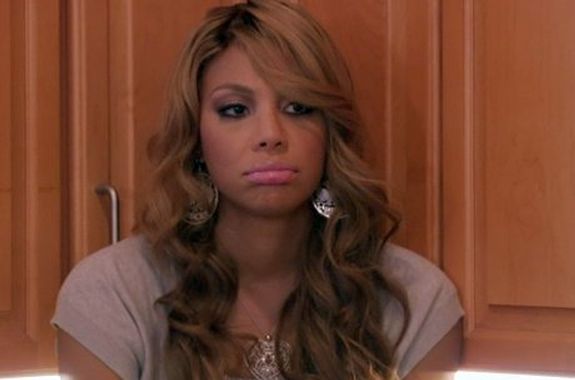 Tamar Braxton remains hospitalized after being rushed to an Los Angeles medical center Thursday night after reportedly being found unresponsive from a "possible overdose" and/or suicide attempt. While her medical emergency shocked Braxton Family Values fans, Page Six is reporting that Tamar allegedly warned WEtv execs weeks ago that their actions have made her feel suicidal.
The site claims that Tamar— who is due to star in the upcoming WEtv series Tamar Braxton: Get Ya Life— sent a scathing email to the network's execs, accusing them of destroying her family via calculated drama on 'Braxton Family Values.'
Tamar's alleged email reportedly came as a response to the network's mass email regarding its support of the Black community. In her response, Tamar reportedly accused those behind 'Braxton Family Values' of taking a "strong Black family" and showing the "absolute worst side" of them, thanks to coaching and cajoling from the network.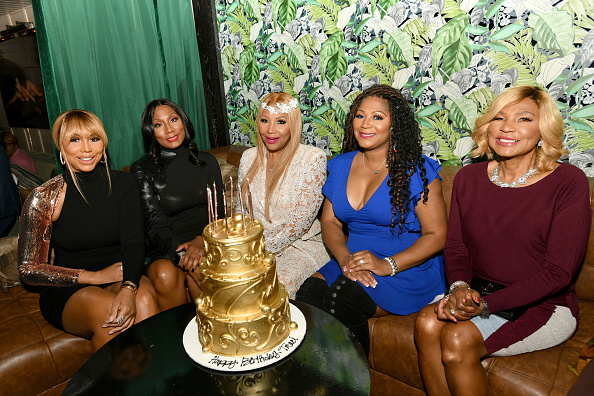 "We fight with each other, we betray each other, and now we're physically assaulting each other — all happening because your show has chosen to show the absolute worst side of a strong, independent and successful African American family; a show that I created to showcase a strong Black Family as a beacon of hope for all the young black girls and boys out there; instead you coached and cajoled us into finding the worst in each other," Tamar reportedly wrote.
"I hope those ratings were worth it because you succeeded in destroying a great Black family," she added.
Page Six also reports that Tamar blasted the network for sharing that she had been "assaulted and raped repeatedly" during her childhood, calling that exposure "the final stake into the heart of my family."
"The day you dug up a secret I'd never shared with anyone, a secret I was so ashamed to talk about that I hid it even from my own mom: the fact that I had been assaulted and raped repeatedly from age 6 to age 16, sometimes multiple times a day."
She stated that, after the secret was exposed on the show "in front of my entire family and 100 crew members" she started to feel suicidal.
"You broke me that day and I considered ending my own life then for the shame I felt!" Tamar reportedly wrote, before asking the network to "let me go" and to "break the chains."
Tamar also reportedly also upset that WEtv had selected Mona Scott Young as the producer of 'Tamar Braxton: Get Ya Life.'
Mona— who is a producer of Love and Hip Hop— was reportedly selected without Tamar's knowledge and was sitting at a meeting Tamar attended to discuss the show with the network.
"Tamar felt ambushed," a source for the site claims. "[Mona is] the person she said she did not want to work with."
WEtv did specifically respond to Page Six's request to address Tamar's email and claims of being made to feel suicidal. A rep simply stated, "We are keeping her and her family in our thoughts and prayers and joining with her fans sending strength and healing at this difficult time."
As of Saturday, Tamar remains hospitalized. One day earlier, her sisters posted to social media, with Towanda Braxton asking fans for prayers.
View this post on Instagram
Tamar's friend, NeNe Leakes claims to have recently spoken to both Tamar and Tamar's boyfriend David Adefeso.
"I talk to Tamar often! Spoke to her [on Thursday] and tried to pull her thru this moment. Spoke to her and David [on Friday]!" NeNe wrote on Instagram on Friday night. I say that to say this…check on your strong friends! Try not to judge so much! know that there are people being treated wrong for real and It's really painful. I know Tamar is gonna get thru this but please pray for her strength."
RELATED STORY: 'Braxton Family Values' Star Tamar Braxton Hospitalized After Possible Suicide Attempt, Currently Stable & Under 24-Hour Supervision
(Photos: WEtv, Earl Gibson III/Getty Images)