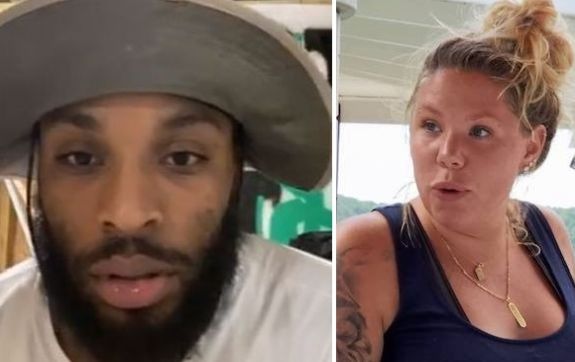 Kail Lowry and her baby daddy Chris Lopez may not be in a relationship, but they appear to be on the same page when it comes to defending themselves and their children.
A week after Kail welcomed baby Creed, her fourth son (and her second son with Chris), Chris took to Instagram Live to address some of the negative comments that he's received online regarding his son's name, paternity and whether he has any involvement in Creed's life.
During his Instagram Live, Chris pointed out that his son is only "ten days old" and people are already judging his name and appearance.
Kail has stated that, appearance-wise, Creed is the "opposite" of Lux when he was a baby. Because Baby Creed has a much lighter skin tone than Lux and Chris, some fans questioned that Chris was the father of Creed.
"Y'all are already talking about my damn child [and] his name at that," Chris said. "And then I see y'all saying that's not my baby because he's white. That's a stupid a** argument for one. Like, if y'all said that baby's not his cause of something else, that'd be different. But y'all saying because he's white. That's some stupid s**t."
Chris also confirmed that Baby Creed has "light eyes" but he is unsure if they will remain that color.
After getting hit with similar questions regarding Creed's paternity, Kail addressed the matter herself over the weekend.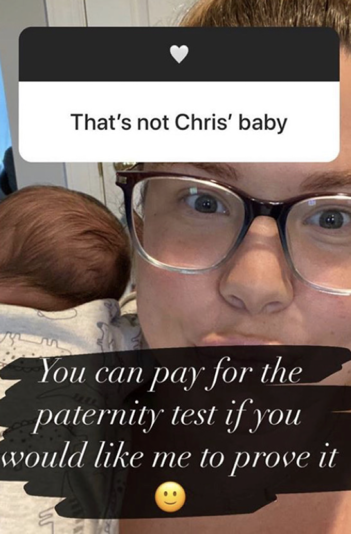 "You can pay for the paternity test if you would like me to prove it," Kail said in response to one of the "that's not Chris' baby" comments.
Meanwhile, Chris went on to deem these comments, "miserable, lame-a** weird people s**t."
When a fan suggested to Chris that his critics may actually be "hating on [his] lack of involvement," Chris fired back at that accusation as well.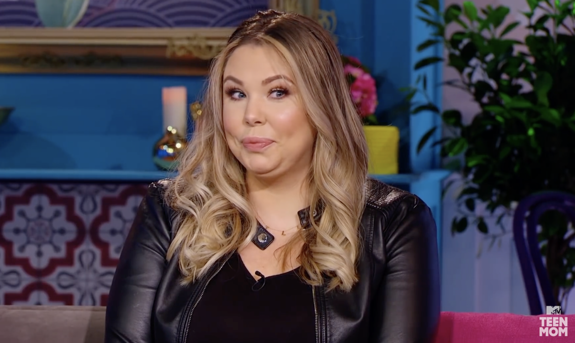 "Y'all don't know my involvement," he said. "Y'all have no clue about me. You don't know s**t. I could have my son in my arms right now and y'all would not know."
Chris also confirmed that the baby's name is Creed Romello (not Romello Creed as E! News mistakenly reported a few days earlier.) Based on his comments from an Instagram Live session on Wednesday, it does not appear that Chris had much say in what his sons were named.
"She carried both of those kids for nine months, so technically she had the right to name them whatever she wants," Chris said, adding that he wouldn't be salty if Creed was given Kail's last name instead of his. "I'm gonna love my kids regardless."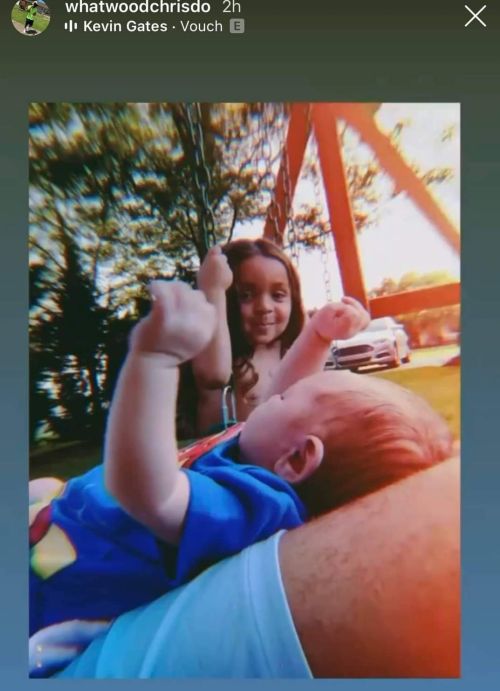 During the Instagram Live session on Wednesday, Chris also revealed that he and Kail are actually getting along enough to successful co-parent their sons.
"We're making it work as co-parents," he said. "We're doing the best that we can. We're figuring out what works for us as parents and that's about it. And that's the best thing that we can do, as far as for our kids. The best thing we can do is focus on our kids and try to be the best parents that we can be for them."
"I'm not gonna speak on what y'all are looking for because there's not much to speak on," Chris said. "You know, the most important thing is our kids. That's all people need to know.
Kail has yet to respond to Chris's comments. However, she has been known to creep into his Instagram Lives on occasion….
RELATED STORY: 'Teen Mom 2' Star Kail Lowry (Finally!) Reveals Her Fourth Son's Name & Talks About Her Home Birth Experience
(Photos: Instagram; MTV)