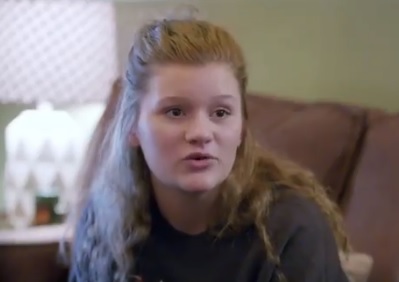 Madisen Beith is just one of six girls we'll meet when MTV's 16 and Pregnant returns on October 6, and in a new sneak peek clip of her upcoming episode (which will serve as the season premiere), we learn all the hardships she was dealing with even before she got pregnant.
As The Ashley recently told you, Madisen is from Arkansas and is the mom of daughter Camille, who is now almost seven months old.
In the clip, Madisen explains that her father Nick has raised her on his own, since her mother is "out of the picture."
She then explains that, a few years ago, her and her father dealt with the trauma of their house burning down. Since then, Madisen and her father have lived with Nick's best friend.
"My dad's best friend David took us in," Madisen says, adding that they now live in a house with David's parents, while David and his family also live on the property. Madisen describes David's dad as "super, like, Christian and old-fashioned," so he's not cool with Madisen moving her baby daddy into their house.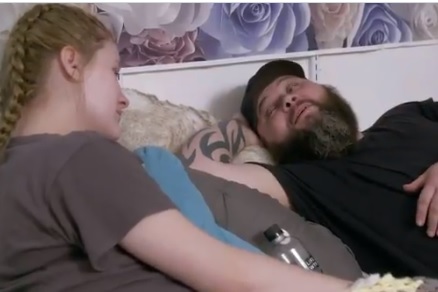 Nick then explains how it can sometimes be awkward for him to be a single dad to a girl.
"I see boys wantin' to date my daughter…they only want one thing, because I know how boys are at a young age," he said. "Sometimes it can be a little bit difficult to explain that and break it down."
Then, realizing that his daughter is knocked up, he admits he didn't do a great job doing that.
"I guess I kinda flunked out on that one because here we are!" he says.
Nick believes his daughter, even though she's "young and stuff," will "blow that s**t out of the water" when it comes to parenting.
In addition to having no mom, being pregnant at 16 and having a house that burned down, Madisen says she was forced to go to a school for "bad kids" after her high school found out she was knocked up, due to her town of Heber Springs being "judgey."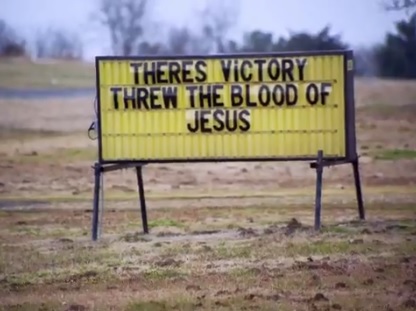 "Just because I'm pregnant doesn't mean I'm a bad kid," she tells us. "So I just said, 'Screw it' and dropped out and I am getting my GED."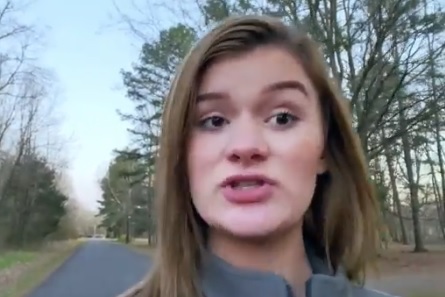 Madisen still wants to fulfill her goal of becoming a lawyer but says, "we'll see how that goes." Currently, though, Madisen tells her friend that money's tight— especially since she got knocked up. In fact, she's not sure she'll have enough money to pay the hospital bills when the baby is born.
"Dad works all the time but money's tight," she says. "Just when we started saving up money, Dad had a good job, I ended up getting pregnant. I couldn't get Medicaid. The hospital makes it seem like if we don't pay the five or six thousand dollars that it is, before the baby's born, then I can't have the baby. It's really stressful. What if I go up there and it's like, 'You don't have your money paid off, you can't have the baby?'
"I'm scared I'm gonna have to have my baby in the car, or at home or something, you know?" she adds.
Madisen's episode of "16 and Pregnant" airs Tuesday, October 6 on MTV.
Click here to meet all of the other girls starring on the upcoming season, and watch the sneak peek clip of Madisen's episode below!
Meet Madisen who grew up raised by her single father, Nick. Will she be able to cope with pregnancy, while not having her mom around?

Catch her story on the premiere of #16AndPregnant this Tuesday Oct 6 on @MTV! pic.twitter.com/07OilxRcrk

— Teen Mom (@TeenMom) October 2, 2020
RELATED STORY: Meet the Six Girls Starring on the New Season of "16 and Pregnant"
(Photos: MTV)