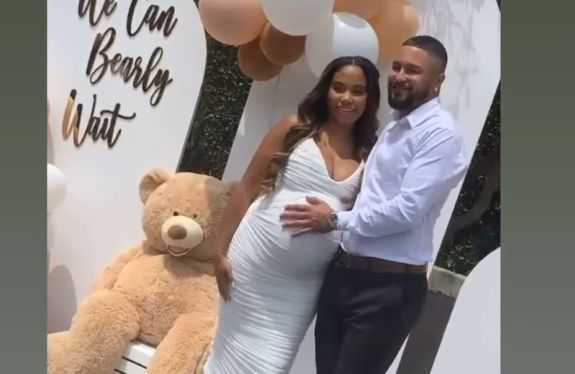 Cheyenne Floyd is engaged!
The Teen Mom OG star accepted a proposal from her boyfriend (and future baby daddy) Zach Davis on Sunday. MTV cameras were rolling, capturing the moment for the show's 9B season when Zach proposed to Cheyenne— who is currently pregnant with his child, a baby boy they plan to name Ace.
Zach posted a photo on his Instagram Stories of the giant engagement ring he gave Cheyenne.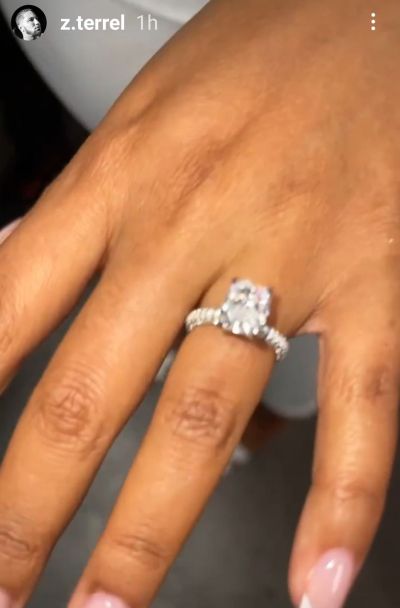 He also "proposed" to Cheyenne's four-year-old daughter, Ryder, whom she shares with Cory Wharton. Ryder was given a ring by Zach that is an exact replica of Chey's ring, only smaller. Ryder was included in the proposal.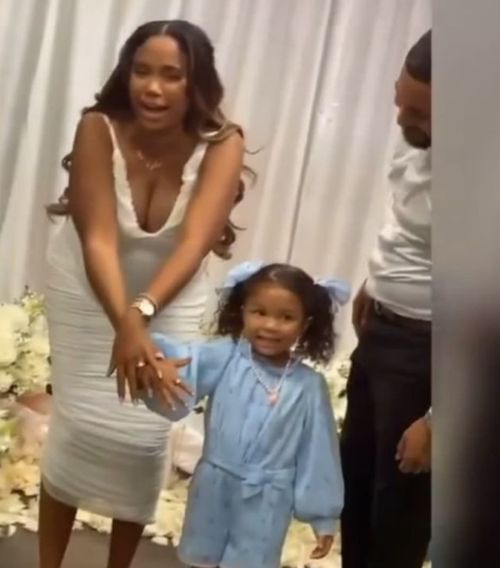 It appears that Cheyenne had no idea the proposal would take place at the baby shower she and Zach were having to celebrate Baby Ace's upcoming arrival. In video footage of the proposal, Cheyenne looks shocked and can be seen crying happy tears as her family screams and claps.
View this post on Instagram
After Chey accepted the proposal, he presented her with a framed family photo that said "We said yes!"
View this post on Instagram
Cheyenne and Zach have discussed getting engaged on recent episodes of 'Teen Mom OG,' with the couple even checking out rings via Zoom during one episode.
"Ever since we announced our pregnancy, my family has made it clear that they want us to get married," Cheyenne said during an episode that aired in March.
Although Chey and Zach have dated on-and-off for years, they became official again shortly before announcing in December that Cheyenne was pregnant.
This marks the first engagement for both Cheyenne and Zach.
RELATED STORY: 'Teen Mom OG' Renewed for Season 9B Despite Show's Plummeting Ratings: A Look at the Latest Numbers
(Photos: Instagram)