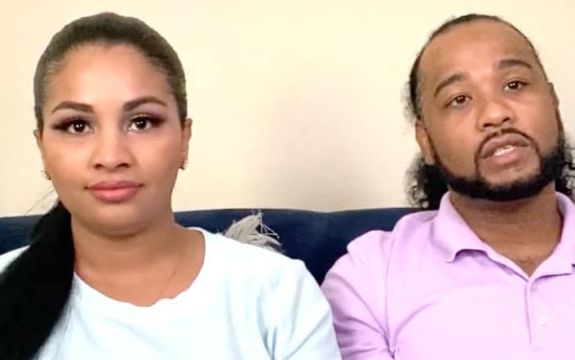 Robert Springs— who may possibly be the most-fertile man in the 90 Day Fiance franchise— is adding to his family yet again.
His wife, Anny Francisco, announced on Instagram on Tuesday that she's pregnant with the couple's second child. Just nine months ago, Anny gave birth to their daughter, Brenda.
This will be Anny's second child and Robert's seventh. He has children with a total of five different women, including Anny. Robert's son, Bryson, lives with him and Anny and is often featured on "90 Day Fiance." Bryson and Brenda were included in the pregnancy announcement photos posted by Anny on Instagram.
"I am so happy to announce that we have a healthy baby on the way "Our family is growing! I am so emotional and happy to have my babies, my second blessing." #mamabear #inlove #familia"
View this post on Instagram
In a Q&A session on Instagram, Anny stated that she loves being a mom.
"I'm in love with [being] a mom," she told her Instagram followers. "I am so happy. It's everything for me right now. That's my new happiness."
We first met Robert and Anny on "90 Day Fiance" Season 7 when Anny came from the Dominican Republic to be with Robert. They later appeared on the spin-offs "Pillow Talk" and "What Now?" They also appear on "The Single Life Pillow Talk" on Discovery+.
The couple received plenty of congratulatory messages from their "90 Day Fiance" franchise co-stars.
"Congratulations..so happy for you guys and your wonderful family," David Toborowsky wrote in the comment section of Anny's post.
"Congratulations Bella," Paola Mayfield wrote. "Many blessings for your family."
"Congratulations my Caribbean queen," Angela Deem commented.
Robert and Anny have not announced when Anny is due, or if she's having a boy or a girl.
RELATED STORY: Former "90 Day Fiance" Star Jorge Nava Announces the Birth of His First Child: See the First Baby Photo!
(Photos: TLC; Instagram)