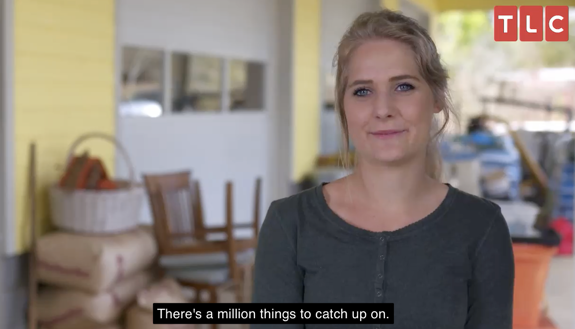 Brace yourself for another season of crying at the kitchen counter, creepy grinning and problematic parent-child relationships because Welcome to Plathville is back for a third season.
In the Season 3 trailer posted by People, viewers are told "there's a million things to catch up on" with the towheaded family, but we all know we're just in for more of the same.
One thing that has changed, however, is rebel daughter Moriah's relationship with boyfriend Max. In the preview for the upcoming season, the two are seen exchanging "I love yous" (and food), much to Kim and Barry's discomfort.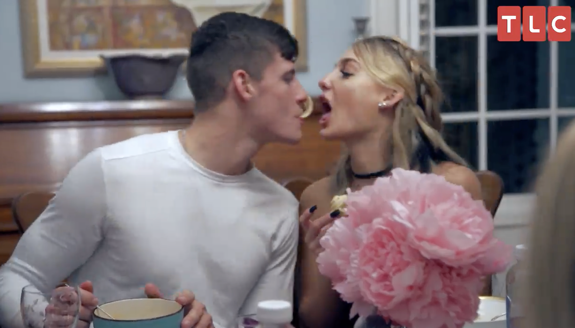 We also learn in the trailer that Max plans to pop the question to Moriah, which we're sure Moriah's parents will be absolutely thrilled about…
As for Micah, it's more of the same this season – modeling shirtless. While Micah has mastered the art of taking his shirt off, he can't seem to get his career to take off, mostly due to his inability to reply to modeling-related emails.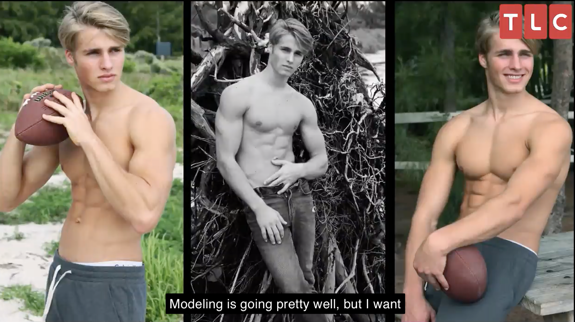 "One thing I do want to talk to you about today, there's been a bit of lack of response in text messages, emails, those kinds of things," Micah is told at a meeting with his modeling agency. "Modeling is your job and so we need you to take those emails a lot more seriously."
While Micah tries to figure out how jobs work, Ethan and Olivia continue dealing with Ethan's parents, to whom they're still not speaking.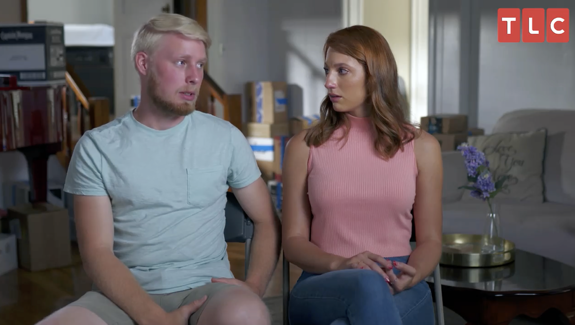 "Ethan and Olivia, their heart is still heels dug in against us and I don't see any give," Kim says in the clip.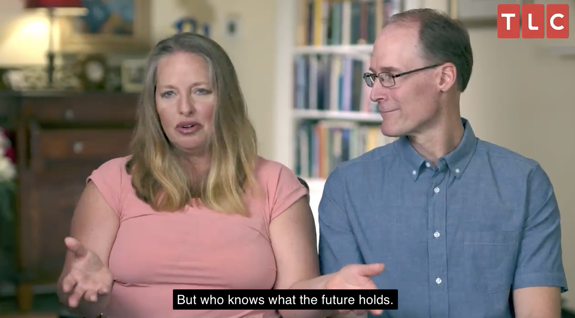 Meanwhile, Lydia causes some controversy of her own this season after getting called out by her parents for texting a boy more than 160 times. (Is anyone else cringing thinking about Barry combing through her texts and making literally counting the ones from this boy?) She is left feeling "like a bridge" between Kim and Barry and Ethan and Olivia.
"I just hope I don't collapse," she says dramatically.
In an effort to create some drama this season mend things, Kim appears to plan an ambush during Moriah's music show, though the clip doesn't reveal how the plan pans out, leaving viewers wondering if yet another Plath family showdown is on the horizon.
Then there's this: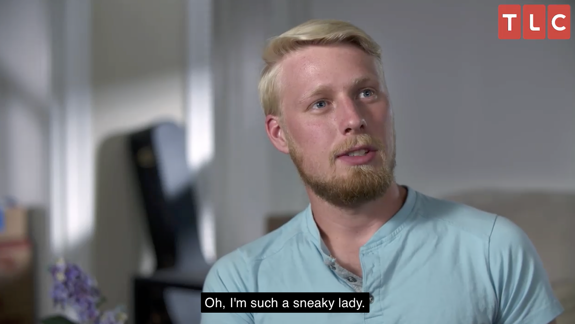 'Welcome to Plathville' Season 3 premieres August 24 on TLC.
RELATED STORY: 'Welcome to Plathville' Star Olivia Plath Says She & Husband Ethan Still Have No Contact with Ethan's Parents' Says Kim & Barry Plath "Haven't Made Any Effort to Reconcile"
(Photos: TLC; Instagram)