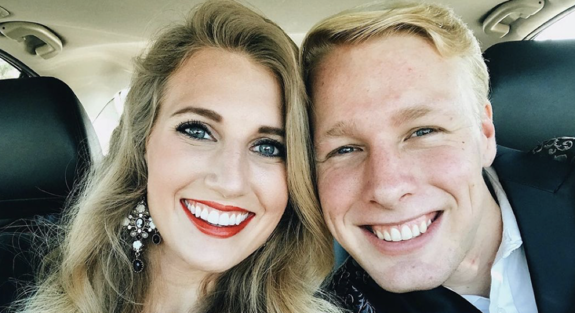 After Ethan Plath decided to sever ties with his mom and dad, the Welcome to Plathville parents have reportedly made no effort to reconcile with their oldest son or their daughter-in-law Olivia.
On the current season of the family's TLC show, viewers saw Ethan come to the conclusion that enacting a no contact rule with his parents Kim and Barry Plath was necessary after he and Olivia were no longer allowed to see the youngest Plath kids who still live in the Plath family home.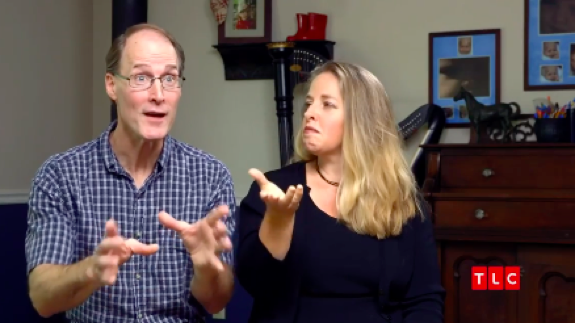 Olivia revealed to People this week that at the moment, she and Ethan remain "on a no-contact basis" with Ma and Pa Plath.
"I know it hasn't quite aired yet, but I think they have teased it that there is a point at the end of the season where Ethan does talk to his parents and lets them know how he feels about things," she said. "And that was a pretty wild little adventure in and of itself. But as of right now, we just decided, you know, we're on a no contact basis."
Putting some distance between themselves and the Plath parents was "the healthiest and best thing for us," Olivia said, adding that neither Kim nor Barry have attempted to reach out and repair the rift.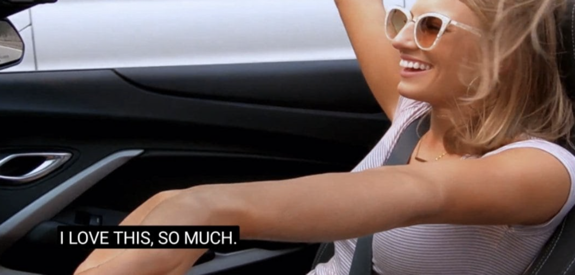 "When Ethan went no-contact, his parents basically said, 'Alright, we're totally fine with that' and haven't made any effort to reconcile," she revealed.
With the self-imposed no-contact order in place with Kim and Barry, Olivia and Ethan are celebrating the holidays this year in Minnesota with other family members, including Ethan's 19-year-old brother Micah.
"This is Ethan's first white Christmas because he didn't celebrate Christmas growing up and so it has been a lot of fun," Olivia said. "We've watched a lot of Christmas movies and hung out with his grandparents here."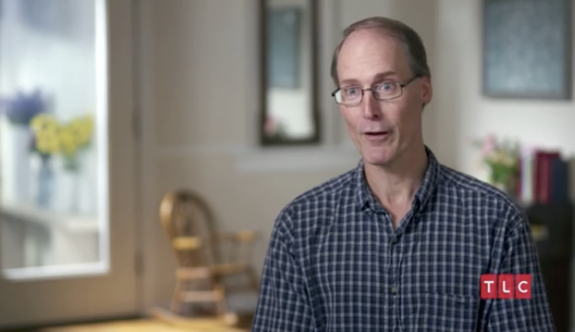 Olivia, Ethan and Micah made plans to go skiing while visiting the Plath brothers' grandparents, which Olivia said they will probably still be doing as 2020 comes to an end.
"We're going to go up north by the Canada border, so it'll be a very cold New Year's," she said.
Still, Olivia admitted it would be nice if Ethan could celebrate the holidays with his other siblings, too, even though "his siblings don't celebrate holidays and never have and they wouldn't be allowed to."
"So that part of it is just, in a sense hopeful because we know that in the future when they're older and they can drive and they can make their own choices like Micah and Moriah, then they will celebrate the holidays," she said. "And then we can have new memories with them."
As for the couple's 2021 plans, Olivia said there are some big moves in store – literally and figuratively. In addition to Olivia launching her rebranded photography business, she and Ethan will be packing up and saying goodbye to Cairo, Georgia.
"We're looking to move in January and I also launch my new brand in January and I'm really, really excited for that," she said. "I'm really excited to share all the photos from the brand launch and the website I worked really hard to build.
"We're trying to start this [new year] out with a bang after January 2020 when we all thought it would be good," she added.
RELATED STORY: 'Welcome to Plathville' Season 2 Episode 7 Recap: California Culture Shock & (Self) Pleasure Under a Church Pew
(Photos: Instagram; TLC)