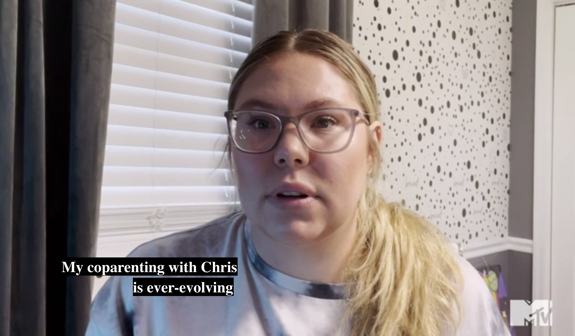 Kail Lowry and her third baby daddy Chris Lopez have been struggling with their co-parenting since before their oldest son Lux was even born, and both took to their podcasts recently to air out their grievances about the other…as you do.
On the latest episode of her Coffee Convos podcast, Kail revealed that Chris— who is the father of her youngest two sons, Lux and Creed—has banned her from Lux's boxing gym— even on "her" weeks with the four-year-old!
Kail told her co-host Lindsie Chrisley that Chris doesn't want her at the gym where Lux boxes. (Chris also apparently works there teaching boxing to other kids.)
"He does not want me to attend anything regarding boxing for Lux, even on my weeks," Kail said. "He does not want me to be there. In my personal opinion, it's for personal reasons. It's not that he doesn't want me to see Lux. I don't know how to navigate it. He refuses."
View this post on Instagram
Kail stated that she is very active in her kids' activities, and that she attends her older sons' practices and games, even if it's not "her" week with them.
"I don't want to miss things for Lux," she said. "Part of it is a pride thing for me as a mom. I don't ever want [my kids] to look for me and not see me. And then the other part of me is, like, I do deserve to be there. So why can't I? But Chris doesn't absolutely want me to be at boxing."
"..I don't feel like I should be required to miss it because his dad coaches other kids. I want to be there every step of the way. I don't know if it's a pride thing. I think I could compromise, like, 'OK I won't be there on your weeks' but I deserve to be there on my weeks. Like, I deserve that much."
Kail said she offered to put Lux in a different boxing gym near her home on her weeks so that she and Lux's brothers could watch him.
"I'm not driving an hour to Wilmington [Delaware, where Chris' gym is] for him to go to boxing on my week and I'm not allowed to be there. So why don't you take him to the gym that you teach on your weeks and I'll take him to a gym down here on my weeks…I'm willing to compromise here but don't shut me out of his sport completely."
Chris is also apparently struggling with getting along with Kail. However, on his podcast, P.T.S.D. Pressure Talks with Single Dads, Chris told his co-host "Bread" that he feels Kail chooses to not get along with him, given that she is able to get along with her other baby daddies, Jo Rivera and Javi Marroquin.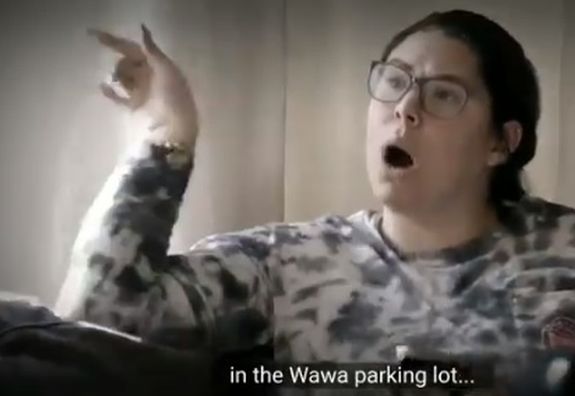 "Let's talk about co-parenting. It's a challenge," Chris said on a recent episode. "It's probably the hardest thing I've ever dealt with in my life…it's frustrating as hell, to a whole new level…you ever just sit there and think, 'Why? Why does it got to be like this?'
Chris' toasty co-host, Bread, stated that, while he has his own co-parenting issues, his situation isn't as "severe" as Chris', due to the fact that his "s**t ain't in the light" and his baby mama "don't be on no s**t, like y'all s**t is… (inaudible grumbles.)"
That Bread is quite the wordsmith, ain't he?
(Bread is basically trying to clown on Chris and Kail for taking aim at one another on social media, and making their problems so public.)
View this post on Instagram
Anyway, Chris continued to gripe about his co-parenting problems.
"Sometimes you've gotta do s**t sometimes that you don't really want to," he said, later adding, "Why the f**k it gotta be this hard?"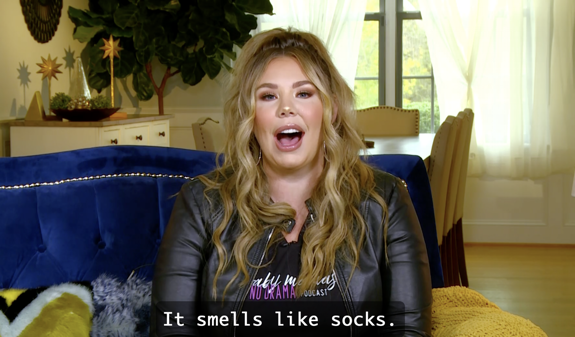 "In my situation…I don't say s**t. I really try to keep my f**king mouth shut but…why is it when we're together I can get anything? But when we're not together I can't get s**t? When you're together, the guy, most of the time you can see the kid whenever you want."
When Bread suggested Chris take his gripes to the court, Chris protested that "it ain't quick enough! That's what people don't understand, and how frustrating it is to be a guy. Being a guy, everything is just slower."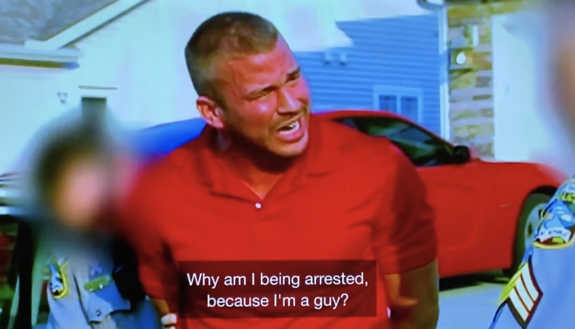 He then added that he is the only one of Kail's baby daddy that she doesn't like currently. (As The Ashley previously reported, Kail and her second baby daddy are currently enjoying a period of peace, with Kail even stating that she is not ruling out the chance of her and Javi giving their relationship another try. Kail and her first baby daddy, Jo, are also getting along well and have been for some time.)
"How the f**k you get along with everybody but me?" Chris asked. "It's a choice!"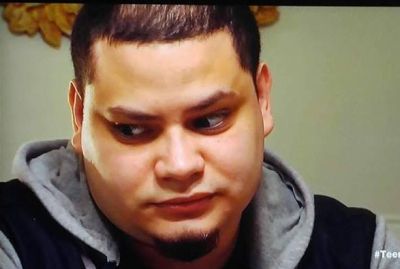 "S**t is flowing so well over there, but damn, it's f**king World War 18 over here!" he added. "I've been through s**t that grown men haven't even been through yet. People older than me."
Chris said that he didn't get invited to the birthday party Kail was throwing for Lux and Creed. (It ended up being cancelled when Kail and the kids contracted COVID-19.)
"I didn't know how to take that. I was not really caring, but I cared. I was like, 'Damn, that's my son [Creed]'s first birthday. But here's thethe crazy part that had me, everybody else gets invited, except the actual dad of the kids? Other baby daddies and s**t like that, but not me?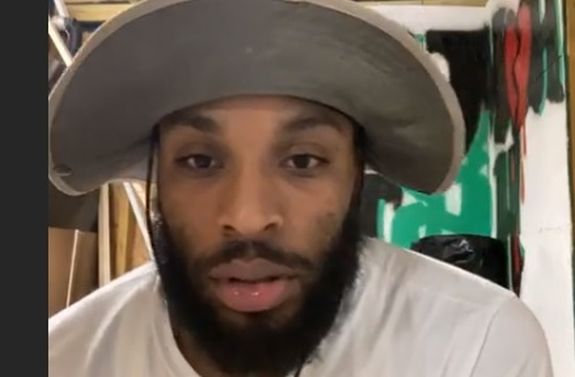 RELATED STORY: EXCLUSIVE! Chris Lopez (Finally) Signs a 'Teen Mom 2' Contract; Does Podcast Episode with Kail Lowry's Nemesis Briana DeJesus & More Behind-the-Scenes News
(Photos: MTV; Instagram)