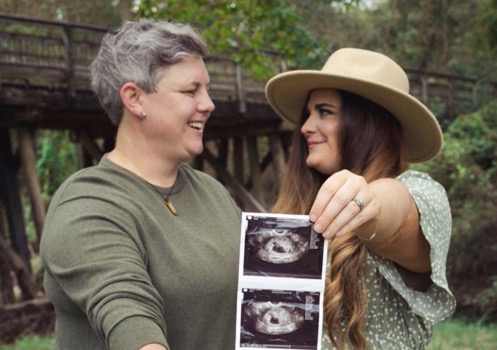 The sMothered family is about to get a bit bigger!
Lauren Kimball Reese, who appeared on Season 3 of 'sMothered' with her entirely too involved mother Lisa, is currently expecting her first child. Viewers may remember Lauren and wife Laura Leigh Reese discussing their struggles to conceive a child on the show, with Lisa even stepping in to help artificially inseminate her daughter behind Laura Leigh's back.
We'll give you a moment to process that thought…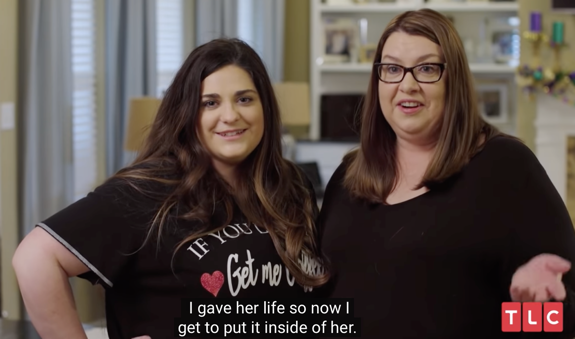 While it's unclear if Lisa had anything to do with Lauren's pregnancy, Lauren and Laura Leigh are expecting their first child together.
Lauren announced the news to her followers this week on Instagram, proclaiming "it's finally our turn!"
"We could not be happier to announce that Baby Reese will be joining us in April 2022," Lauren continued. "3 years of waiting, praying, doctors appointments, medications, and so many tears – but it's finally our turn. Thank you to everyone who prayed for this child. Thank you to those of you who have prayed and cried with us. Thank you for those of you that shared your stories of hope. We are so thankful to receive this blessing from God and are so excited to meet our sweet baby."
Lauren also added some words of encouragement to others going through infertility.
" … I see you. I pray your baby is coming soon," she said. "I am always here to listen and vent to. I know the struggles of feeling broken, the strain infertility can put on a marriage, and the hopelessness feeling of seeing pregnancy announcements. I hope this post brings you more hope than anything. It takes a village, I'd love to be apart of yours."
In April, Lauren marked the beginning of National Infertility Awareness Week by opening up about her struggle to get pregnant, telling followers she was "putting it all out there in hopes to help others know they're not alone."
RELATED STORY: 'sMothered' Season 3 Star Rykia Lewis & Her Mom Karla McCoy Talk About Rykia's Decision to Be a Surrogate: "I Can Bless Someone"
(Photos: Instagram; TLC)