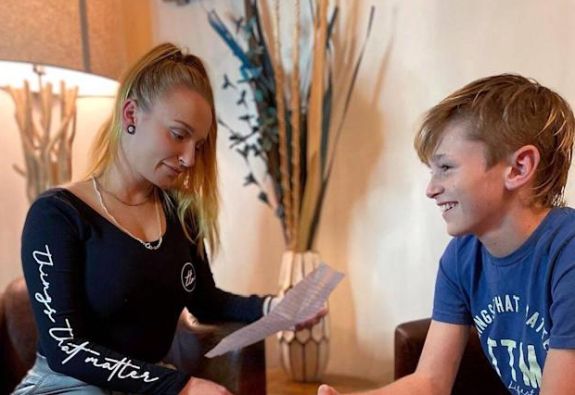 Maci Bookout has caught a lot of flak from fans for her decision to discuss her 12-year-old son Bentley's therapy journey on-camera during the last two seasons of Teen Mom OG, but in a new interview in honor of World Mental Health Day, Maci insists that Bentley is fine with it.
The 'Teen Mom OG' star spoke with E! News on Sunday, stating that she and her husband Taylor McKinney asked Bentley beforehand if he would be OK filming about going to therapy.
"We asked if it was something that he would even want to film and discuss on camera at all, and I even asked if he cares if Taylor and I discussed it on camera," Maci told the website.
"Pretty much from the get-go, he was down to do it. The producer and I made it very clear that anytime he doesn't want to talk about it, at any time, then he can just say the word. We were constantly checking in on where he stood with his comfort level."
Maci's segments over the last two seasons have centered around Bentley's relationship (or lack of relationship) with his father, Ryan Edwards. Bentley entered therapy, and eventually attended sessions with his dad.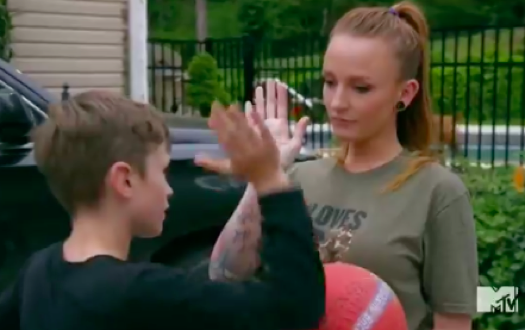 (Ryan recently stated that Maci put a "halt" to the father/son therapy sessions because she's angry at Ryan and his family, due to the blowout argument she and Taylor had with Ryan's parents, Jen and Larry Edwards on-stage during the taping of last season's Reunion episode.)
Anyway, Maci admitted that sometimes Bentley doesn't want to discuss his therapy sessions on-camera, but he still does because he and Maci believe it can help other kids.
"He made a couple of comments in the discussion about wanting kids to know that it's normal and it's very much okay to see a counselor or a therapist," Maci said. "He said that if you're watching me on the show and you think I'm cool because I'm on TV, then I can maybe normalize this for you. I thought it was quite extraordinary for someone his age, but he's wise beyond his years.
"He's a sweetheart and soft-spoken, but at the same time, he can be very goofy," Maci said of Bentley, who will turn 13 at the end of this month. "He's a lot of fun and extremely smart. He's a really good kid. I hit the jackpot."
Maci added that she has always talked to Bentley about how much therapy has helped her.
"I've always been very open and honest with him about therapy that I've done twice a month, once a month, basically my whole adult life and the benefits of it," she said. "Taylor and I have been honest with him about marriage counseling and why it's important and stuff like that."
RELATED STORY: 'Teen Mom OG' Viewers Slam Maci Bookout for "Exploiting" Son Bentley's Drama with His Dad Ryan Edwards & Therapy: "I Cringe for Bentley!"
(Photos: MTV; Instagram)