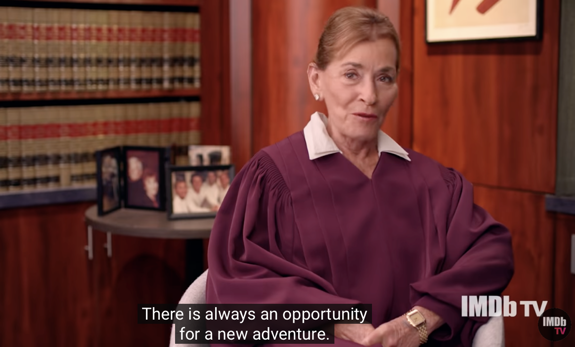 When Judge Judith Sheindlin's new show, Judy Justice, was announced in March 2020, more than a few people were surprised…but perhaps no one was more surprised than her longtime co-star (and bailiff), who was not asked to join Judy on her new show!
Judy's original courtroom series, Judge Judy, had been on-air since 1996 and had become a staple of daytime television. Judge Judy's quick wit and lack of a filter became synonymous with the series, as did her quiet, but stalwart companion, bailiff Petri Hawkins-Byrd. However, when 'Judy Justice' was revealed, it was the first time Petri was hearing about it.
Having served by her side for the entirety of the 25-season run of 'Judge Judy,' Bailiff Byrd was more than a little blindsided. When speaking to People, he admitted his confusion about why he was left out of the new show.
"My assumption is if you were going on to do something else, that you were at least going to ask me if I wanted to have the opportunity to audition for the role," he said.
Granted, he had been rather consumed by caring for his wife, 'Judge Judy' producer Makita Bond-Byrd, since production wrapped on 'Judge Judy' in April. Makita was preparing for brain surgery and has since gone through three rounds of chemotherapy with 95 percent of her tumor being successfully removed.
Still, Bailiff Byrd said he was surprised to hear about Judy's new show, as he had never heard anything about it from the 'Judge Judy' team or Judy herself.
"I didn't have time to think about or ask about 'Judy Justice.' It wasn't until July that I called the judge and asked, 'Hey, should I look for something else or am I included in the 'Judy Justice' project?" Petri told People.
It wasn't a conversation that came easy, nor one he wanted to make.
"I don't think she understood how confused and dismayed I was after being there for 25 years, from the beginning of her career, and not being at least given the opportunity to say whether or not I wanted to continue that relationship," he said.
On Judy's side, it was about the money. Apparently her longtime bailiff was simply too expensive.
"She informed me that I was not being asked to come on the project. I didn't inquire as to why, that's her choice. But she did inform me that, fundamentally, I was priced out as the new bailiff on her new show. My salary would have been too much," he explained. "I was curious: How would she know? She didn't ask me. She didn't give me an opportunity to have accepted a lower salary."
Ironically, Petri says his wife was asked to be involved with 'Judy Justice,' but was unable to commit because of her health issues.
However Petri had no extenuating circumstances. He was simply just not asked back or offered the role.
"I'm like if I did something wrong or offended you or brought shame to the show, or if I was involved in numerous scandals in the 25 years we were together, I might understand why you didn't want to bother in the end," he told EW. "That's just the way it went. I just know that God has something else for me."
Judge Judy released a statement via a spokesperson to EW about the lack of her longtime bailiff in her new series.
"Byrd is terrific and we had a great 25-year run. This is a whole new program with a whole new cast and an exciting energy."
That includes the new bailiff, Kevin Rasco, who provided personal security for her during her 'Judge Judy' days, according to Petri. The judge referred to Kevin as "one of the warmest people."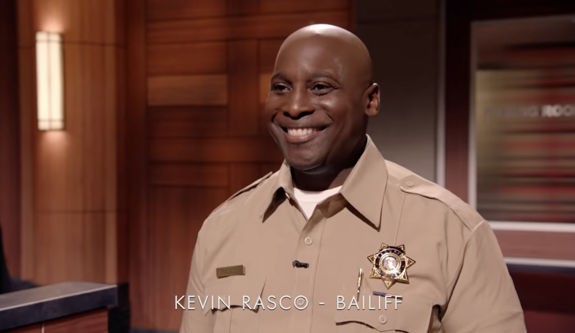 He was revealed as the new bailiff in the first trailer for 'Judy Justice,' released by IMDb. Although, it should be noted, the majority of the comments on that trailer are complaining about the lack of the original bailiff.
But what is next for the longtime courtroom personality? Petri said he has secured a number of voiceover roles as well as a guest spot on The Bold and the Beautiful.
'Judy Justice' premieres November 1 on IMDb TV, with a new episode every weekday. Check out the trailer below.
RELATED STORY: Former 'Flipping Out' Star Jeff Lewis is Returning to TV with a New Unscripted Series; His Ex Gage Edwards Responds to News
(Photos: IMDb TV; YouTube)