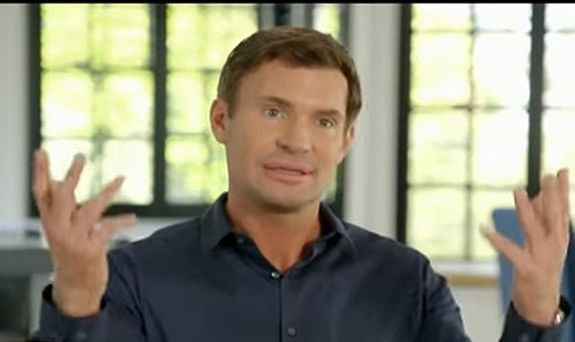 Jeff Lewis is returning to TV, but this time, he won't be Flipping Out.
The former Bravo star, People reports, will star in a brand new unscripted series following his life as a designer and single father. Jeff– who will also serve as an executive producer on the still-unnamed show— will work with celebrity clients, while trying to maintain a personal life and spend time with his daughter Monroe.
The new show will air on the new IMDb TV streaming service.
Jeff shared the news with fans Monday on social media.
"This bitch is back," he wrote.
Similar to Jeff's former series, 'Flipping Out,' which aired on Bravo for 11 seasons, the new show will follow the SiriusXM radio host as he balances "high maintenance celebrities and ambitious home design projects while juggling his staff and personal life, which are all a work in progress," a press release for the show reads.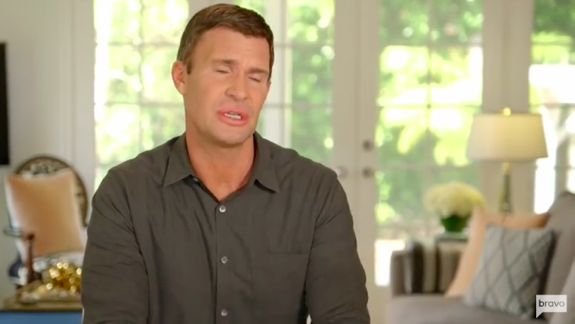 "No interior designer is more well-known in equal parts for his stunning work and his brutally honest and often hilarious assessments of home renovation," Lauren Anderson and Ryan Pirozzi, co-heads of content and programming at IMDb TV, said of Jeff in the press release.
The two assured viewers, "Jeff's return to television will be one that cannot be missed."
Jeff's ex Gage Edward, with whom he shares a daughter and a long history of feuding over custody/money/business (among other things), summed up his thoughts on Jeff's TV comeback with a single emoji.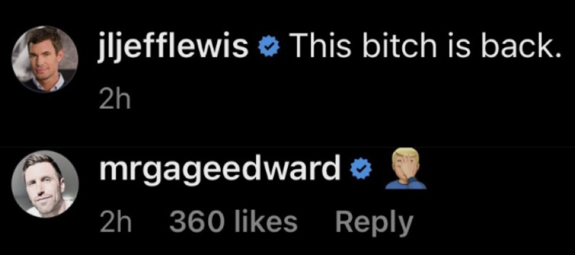 It is unknown if Gage will appear on Jeff's new show. The exes had been engaged in a bitter custody battle for Monroe in the years since their split. However, in February they appeared to have turned a corner. Jeff told Bravo's The Daily Dish that he and Gage were "doing a pretty good job co-parenting" at the moment.
"I think we're both on the same page with Monroe," he said. "That has never really been an issue; I think we both want the same things for her and we're both very regimented. I think that part works. I think once the money stuff is done, that seems to be causing the problems."
He then predicted how the future might look for him and Gage.
"I actually think we're going to end up— believe it or not— being friends, I think maybe even good friends."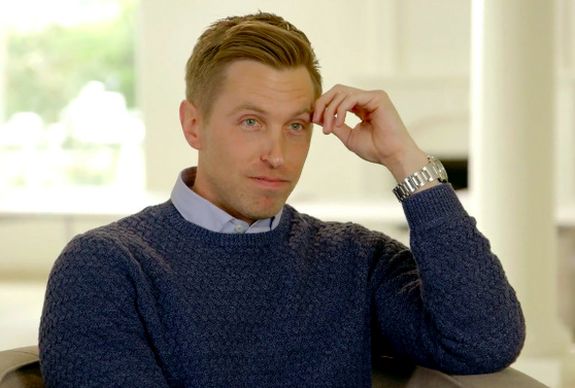 No premiere date for Jeff's new show has been released yet.
RELATED STORY: Former 'Flipping Out' Star Jeff Lewis Gives Update on Lawsuits Between Himself & Ex Gage Edward; Tells Gage He's "Done Messing Around"
(Photos: Bravo; Instagram)