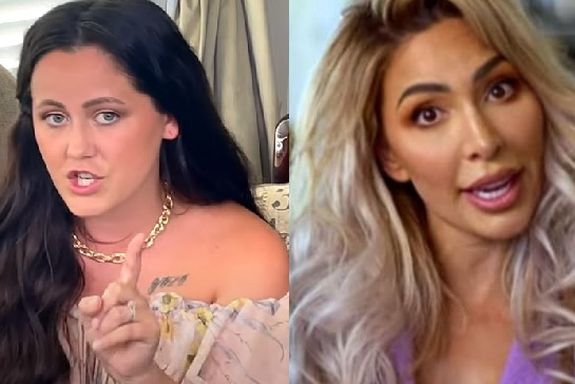 Jenelle Evans is giving her former Teen Mom Franchise co-star, Farrah Abraham some advice, as well as tips on something she knows quite a bit about: drinking at home!
The former Teen Mom 2 star decided to stop shaking her rump roast on TikTok long enough to chastise Farrah for acting immature on Saturday after drinking–and getting arrested— at a Hollywood club. As The Ashley reported, Farrah was held face-down in the dirt by a club security guard after she allegedly slapped a club employee. The Backdoor Teen Mom was caught on video belligerently screaming, insisting that she's a "public figure" and a "JD law student," but was still arrested and hauled off to jail.
In a new interview with The Sun, Jenelle— who has been hauled off to jail many times herself in the past-— said Farrah is immature.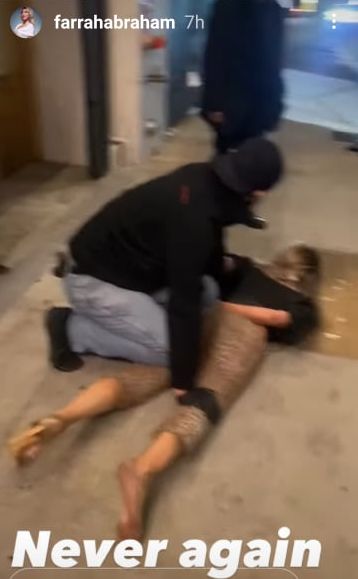 "Farrah needs to grow up and act her age. If she can't handle alcohol she should stay home," Jenelle advised.
Jenelle also stated that Farrah has no regard for her 12-year-old daughter Sophia's feelings.
"It's sad she acts this way when she knows it's going to end up in the news and her daughter can read it," Jenelle said of Farrah.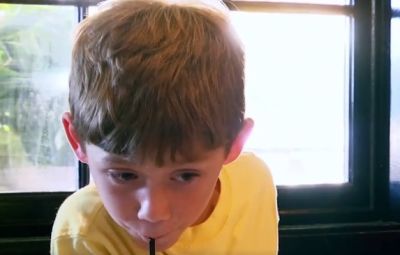 Jenelle also gave the Backdoor Teen Mom some advice, stating it's better to slug your beer at home rather than go out and risk getting in trouble. (Farrah recently claimed that she feels that she was "set up" by the person who made her dinner reservation, although there is no proof that person had anything to do with the incident.)
"If she was set up then maybe it's best to stay home and drink," Jenelle advised.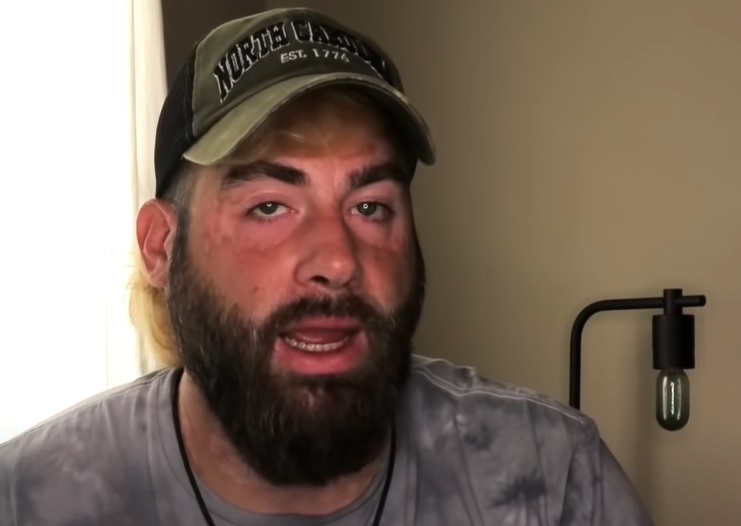 Farrah has yet to respond to Jenelle's "advice." (The Ashley, a certified Farrah Speak translator, is patiently awaiting the word scramble that will be Farrah's retort.)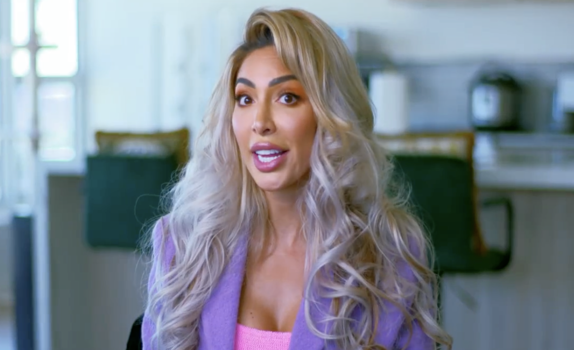 RELATED STORY: Farrah Abraham Vows to Sue; Claims She Was a Victim of "Batterment" & a Hate Crime After Being Arrested at Hollywood Club (A Full Timeline & Recap of Events)
(Photos: MTV; YouTube; Instagram)