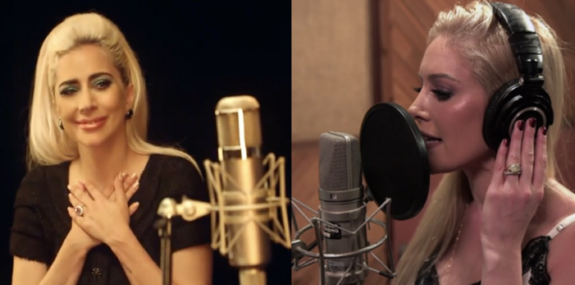 The name Heidi Montag is synonymous with reality television and plastic surgery, but not pop music… and according to Heidi, it's all Lady Gaga's fault.
The former star of The Hills explained her theory during a recent episode of the podcast Unpopular with Jacques Peterson, revealing both she and Lady Gaga were up-and-coming recording artists when Lady Gaga made a brief appearance on 'The Hills' in 2009.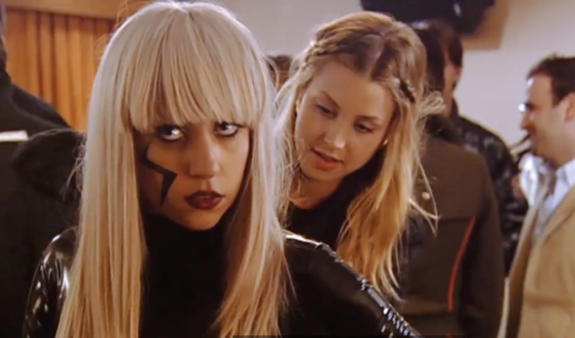 Heidi claims she and Lady Gaga were working with the same producer– RedOne– at the time, and she was slated to "do what him and Lady Gaga ended up doing."
" … which is writing every song together and producing," she said. "He was like, 'I just need to get the consent of the writer.' And so I just thought Lady Gaga was a writer, because she was a writer on the song."
Heidi claims RedOne informed Lady Gaga that he wanted to record the song "Fashion" with Heidi, and that Lady Gaga gave her approval.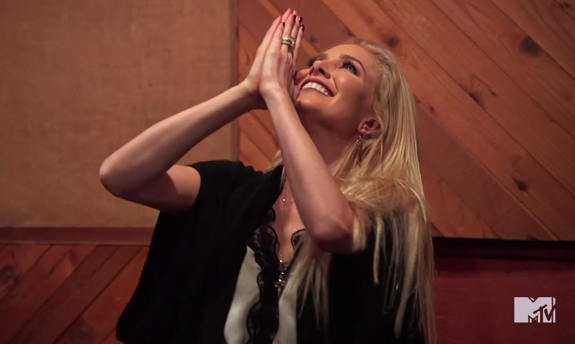 "So then I recorded it and it was my song," Heidi said. "That was the impression I was under."
Heidi went on to use the track during an appearance on The View to promote her (now-defunct) Heidiwood clothing line; however, she said Lady Gaga then reclaimed the song and recorded it for the soundtrack of the 2009 film "Confessions of a Shopaholic."
(Heidi's husband Spencer Pratt allegedly backed these claims in 2016, telling Spin that Lady Gaga was a songwriter who they only knew as "Stefani" at the time. He also said the buzz Heidi got from her recording of "Fashion" caused Lady Gaga to "freak out" and call RedOne, claiming that she had wanted the song.)

Not only did she record "Fashion" herself, but Lady Gaga allegedly didn't want Heidi working with RedOne going forward, according to 'The Hills' star.
"She did not want me working with RedOne and she told RedOne she wouldn't work with him anymore if I kept working with him," she claimed. "And he's like, 'I'm sorry. She's my writing partner for huge things.' We even went out to dinner with him several times and we were hanging out with him and she pulled the cord."
Heidi also believes Lady Gaga felt threatened by the possibility of Heidi taking her "magic"– that magic being RedOne.
"[RedOne] wrote "Just Dance" for her, he wrote almost every song with her and produced it," she said. "So of course she's not going to want to share that when at the moment, I was a potential rival for what she was doing."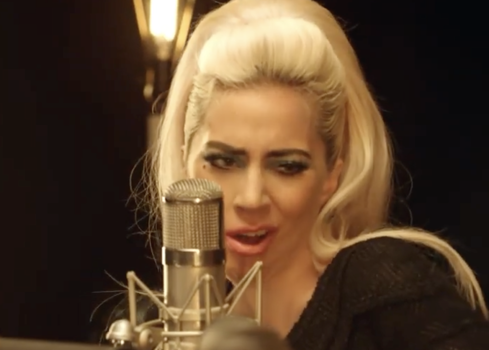 While Heidi said she's "sure [Lady Gaga] is great," she notes that because of the "Fashion" debacle, she hasn't had "the best encounter with her." Heidi also believes the singer/actress threw some shade following her Season 4 cameo on 'The Hills.' As fans of the show may recall, Lady Gaga filmed a scene on the show with Whitney Port and Heidi's former best friend Lauren Conrad.
"I talked to [Lady Gaga] on the phone for a second and she was like, 'I just filmed with Lauren and Whitney on 'The Hills,'" she said. "I was like, 'Who is this girl? What is happening? She's a hater, clearly!'"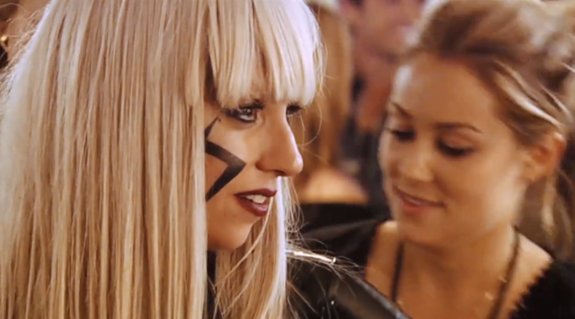 Heidi added that Lady Gaga's excitement over filming with Lauren made it obvious that she was "not a Heidi fan."
While Heidi's story sounds farfetched, RedOne reportedly told Us Weekly in 2009 that he was writing and producing a whole album with Heidi, and that the two of them were "going to do it big."
"She finally found someone she connected with– me," he said at the time. "It's all about the connection. When it doesn't work with an artist, it doesn't work. With her, it's perfect. You can tell in the music that we connect. I definitely think she's a star. She has star quality– a powerful personality with no limits. She can do anything and make it sound credible. She's a born star."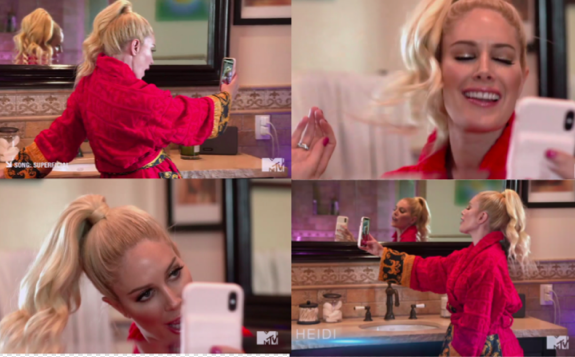 According to Daily Mail, however, RedOne later took to Twitter to deny he was working with Heidi, calling the reports "lies."
Heidi's debut album Superficial was released in 2010. She reportedly dropped $2 million of her own money on the project, which went on to sell less than 1,000 copies in its first week. She followed up the album with the EP Dreams Come True in 2012 and the Christian dance single Glitter and Glory in 2019.
As for Lady Gaga, she has racked up a dozen Grammy Awards, an Oscar, several Golden Globes for her music and acting contributions, and over 51 million Instagram followers since robbing Heidi of music stardom making her debut on the music scene.
Below, you can listen to Heidi's version of "Fashion," as well as Lady Gaga's!
RELATED STORY: Kristin Cavallari Is Being Sued For Allegedly Copying the Designs of a Celebrity Jeweler & Selling "Knockoff" Versions At Her Uncommon James Stores
(Photos: Instagram; MTV; Twitter)