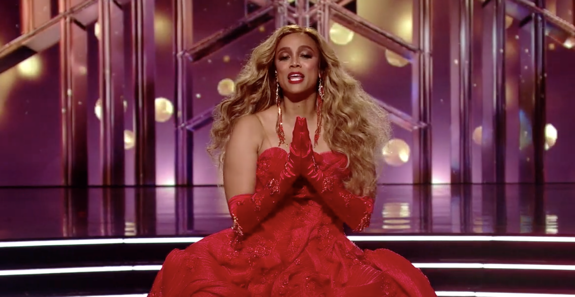 After 30 seasons, Dancing with the Stars is doing the paso doble from ABC to Disney+.
The long-running competition series has been picked up for Seasons 31 and 32, Deadline reports, though it will air exclusively on Disney+, becoming the first live streaming reality series in the U.S.
"After over 30 seasons of the program on ABC, including two spin-offs, 'Dancing with the Stars' will move off of ABC this fall in order for the Network to showcase several Monday Night Football games as well as develop and invest in new and future programming," the network said in a statement.
'Dancing with the Stars' has made a number of changes in recent years– most notably in 2020 when Tyra Banks was brought on to replace longtime host Tom Bergeron (and Tom's co-host Erin Andrews)– and Disney+ hopes this latest change will bring in new viewers as well as additional subscribers.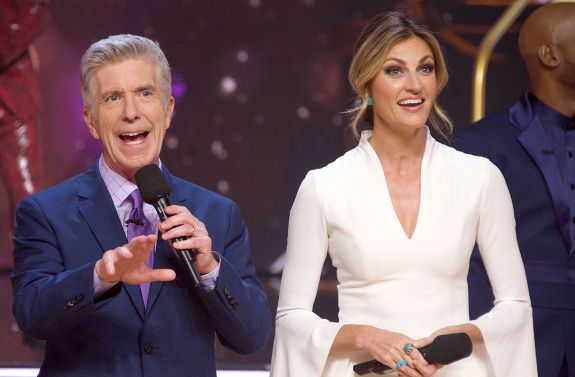 "'Dancing with the Stars' has entertained fans for 16 years on ABC, and we are excited to bring this beloved show exclusively to Disney+ as the platform's first-ever live series," said Kareem Daniel, chairman of Disney Media and Entertainment Distribution. "The show's broad appeal, as well as the overwhelming popularity of its Disney-themed competition nights, make Disney+ the perfect home for 'Dancing with the Stars' while continuing to expand our demographic reach."
The most recent season of 'Dancing with the Stars' failed to pull a perfect 10 in terms of ratings– an 18 percent drop in viewers, to be exact– but the show remained among the Top 5 unscripted series with Adults 18-49 last fall.
Season 31 of 'Dancing with the Stars' will air this fall on Disney+.
RELATED STORY: Former 'Dancing With The Stars' Host Tom Bergeron Reacts to Show's Executive Producer's Departure: "Karma's a B*tch"
(Photos: ABC; Instagram)