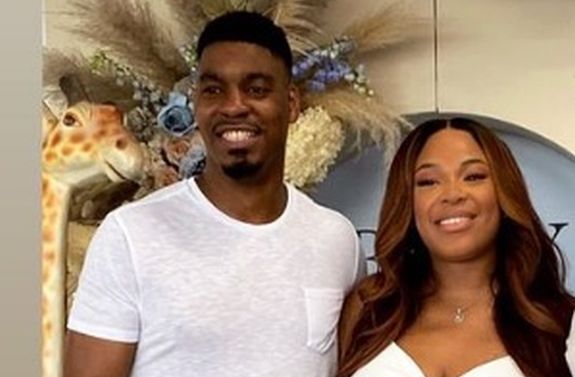 Leroy Garrett and Kam Williams are due to welcome their first child in June, but the stars of MTV's The Challenge have even more to celebrate, seemingly revealing this weekend that they are engaged.
During a 'Challenge'-star-filled baby shower on Saturday, Kam showed off what appears to be an engagement ring in the Instagram Story of cast member Kaycee Clark. In other cast members' Stories, Leroy and Kam seemingly confirmed that they are engaged.
"So, future daddy and future husband," Kacie said. "Leroy's setting the bar!"
"Leroy said, 'You're mine and you're not going nowhere!'" Kacie told Kam, who added, 'That's my man and I'm gonna stick beside him!'"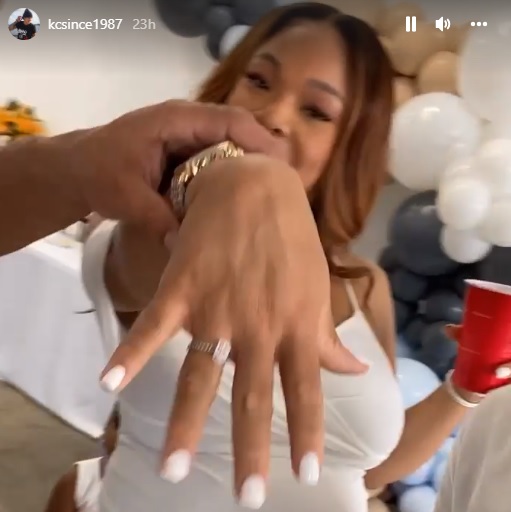 In another clip, posted by Nelson Thomas, Nelson is heard telling Kam to "Show me the ring! Show me the ring!"
Nelson could also be heard shouting in Kaycee's Instagram Story, "Congratulations to Leroy, you f**king man-whore, you finally did it! You finally put a ring on a woman. She deserves [it]."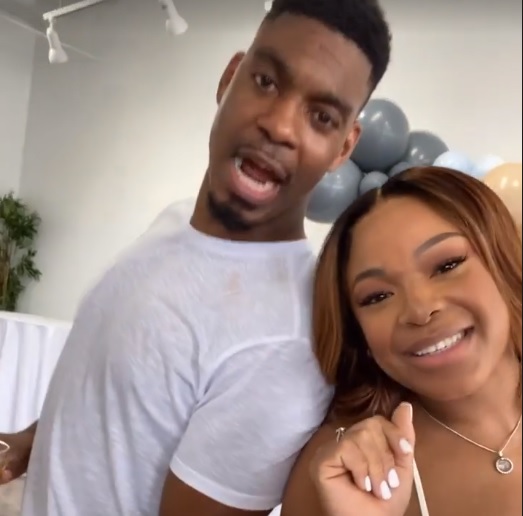 It is unknown when Leroy proposed to Kam.
Also in attendance at the baby shower were 'Challenge' alum Nany Gonzalez, Nehemiah Clark, Johnny Bananas, Jordan Wiseley, Dario Medrano, Nia Moore and Fessy Shafaat, with the many of the guests wearing white like the parents-to-be.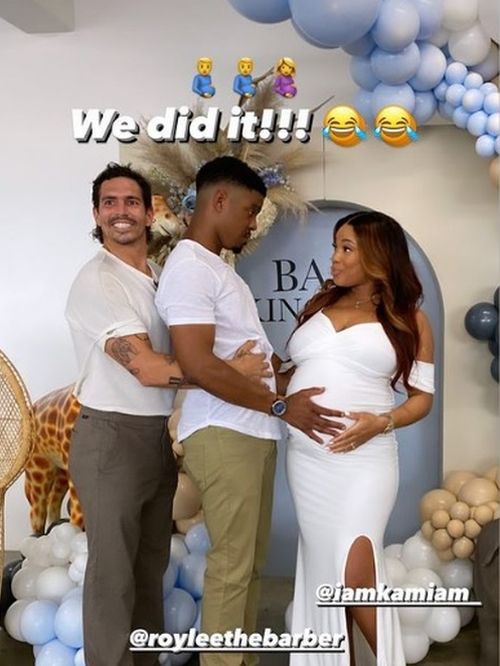 Based on their baby shower décor, it appears that the couple is planning to name their son Kingston. Nelson seemed to confirm that in the caption of his Instagram post about the shower.
"I can't wait to meet you Kingston Lee Garrett… This dysfunctional family loves you @challengemtv."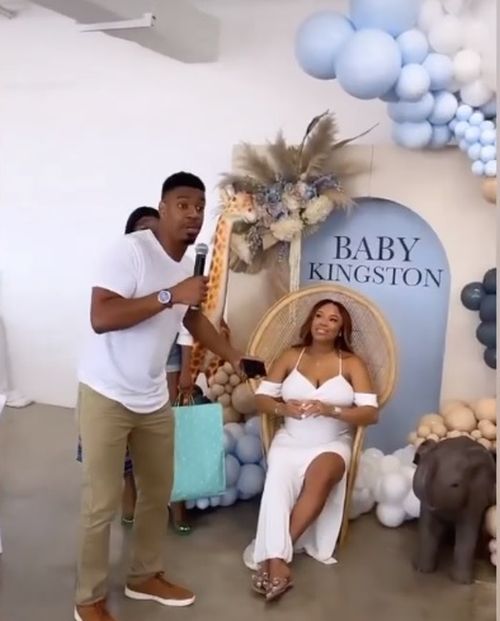 The couple— who met on The Challenge: Vendettas— announced in December that Kam is pregnant, later revealing that they are expecting a baby boy.
"We always give each other the best gifts that money can't buy, & this is by far the best gift we've been able to give & ever receive," Kam captioned her December announcement post. "Feels so good to be able to announce & share that we are becoming parents! Our journey never fails to surprise me! I love you so much @royleethebarber & can't wait to meet our new edition to our fam."
"Thank you God for this blessing, I'm beyond grateful," Leroy wrote on Instagram in December. "His timing is always right. I can't wait to be a daddy. Coming June 2022."
View this post on Instagram
This will be the first marriage— and child— for both Leroy and Kam.
Kam and Leroy met back in 2016 and made things official in August 2019. The pair announced in November 2020 that they had signed a lease and were relocating from Las Vegas to Houston together.
UPDATE! Kam and Leroy confirmed their engagement on Monday in an Instagram post.
'The easiest yes I've ever said," the post's caption reads. "One of our favorite quotes has always been to 'Trust The Process.' Sometimes I really sit back & look at how God works. To start out on a dating show to find love which I didn't at the time, but it lead me to the love of my life. To years of you competing and us finding love on that game.
"We both found something that we didn't go looking for & that just came naturally.," the caption continued. "We aren't perfect & I wouldn't trade any of our ups & downs for anything. Kam & Lee back in 2017 wouldn't of fathom where we are now, but honestly I'm not surprised, because like we always known deep down there was just always something there that always kept us coming back together. It was definitely God & the universe. You've changed me into a better woman & I can't thank you enough for it. Love you always & I love spending forever with you already."
RELATED STORY: 'The Challenge' Stars Leroy Garrett & Kam Williams Are Expecting Their First Baby Together: Their MTV Co-Stars React
(Photos: Instagram)