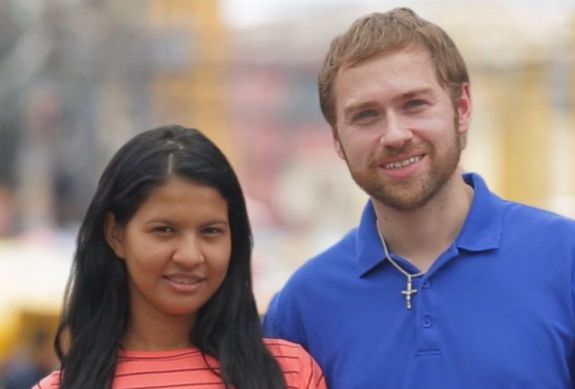 Pierre Staehle— the son of 90 Day Fiance exes Paul Staehle and Karine Martins— is no longer a missing child. The three-year-old— who was reported as missing just days ago by the National Center for Missing & Exploited Children— has reportedly been returned to authorities in Kentucky.
Karine Staehle has reportedly been returned safely to authorities in Kentucky after being reported missing.
YouTuber Sarah Howes from RealiTea Squad reported on Tuesday that she spoke with Louisville Metro Police on Tuesday and they were able to confirm to her that "Pierre Staehle was returned to state custody."
As The Ashley told you over the weekend, the National Center for Missing & Exploited Children reported that Pierre had been a missing child since early June and that he was possibly "in the company" of his father, Paul. After the reports went public, Paul denied that he had kidnapped Pierre, and insisted he had just taken him on an extended trip while Paul looked for work. (This "work trip" began right after CPS had been granted custody of the boy.)
Paul stated that, after the missing posters circulated, he was heading back to Kentucky to get the "missing child" situation sorted out. Paul also confirmed that the other son he shares with Karine— one-year-old Ethan— is already in the custody of Child Protective Services (CPS).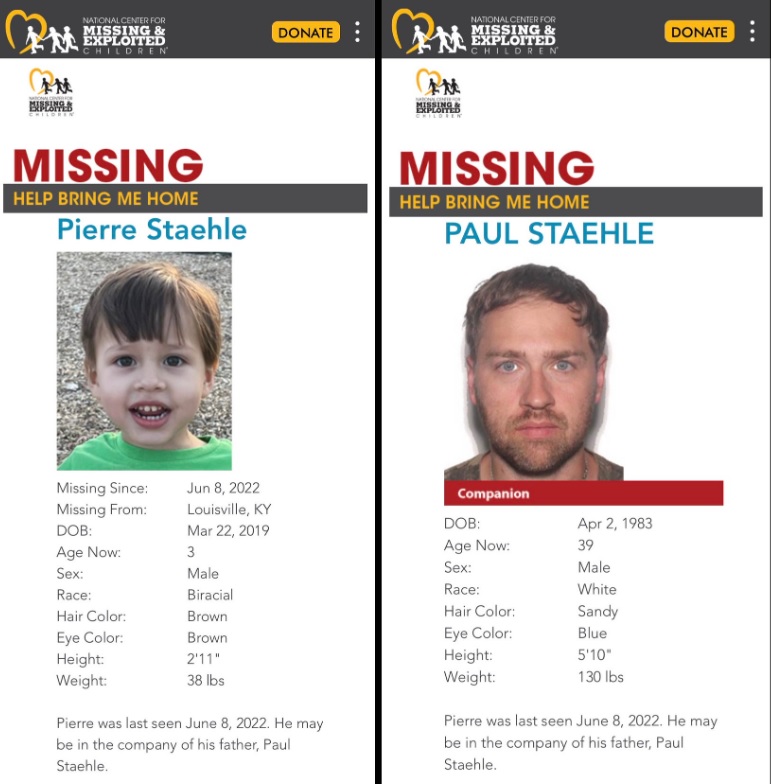 Though Paul previously had custody of both of his children, he reportedly lost custody recently, and neither Karine nor Paul's parents have custody of the boys either, according to "90 Day Fiancé" blogger John Yates.
Karine, meanwhile, has released several statements since the news of her "missing" son went viral. She posted a statement on Saturday claiming she was doing fine, despite not having her children, even captioning an Instagram selfie with "Happy Saturday!"
A day or so later, Karine issued a follow-up message on social media.
In that statement, Karine apologized to her followers for not speaking out more, but insisted that she had to adhere to certain protocols in order to have a chance to keep her children.
"Good night, how are you? Forgive me for appearing only in extreme situations, I'm even trying to be much more present with you, but due to several adverse situations that have been happening I end up withdrawing, not for my followers, I love them," she posted. "I'm following all the guidelines required of me so that I can stay with my children, however, there are some websites and IG 'stating that I'm at parties, clubs and things like that.
"Here things are much stricter and in a situation that I find myself in, they post this can can end up harming me to what I long for," she continued. "Slander and lies are also considered a crime and will not go unpunished."
On Tuesday, Karine seemed totally unbothered by the custody chaos, posting a video that shows her doing what appears to be makeup contouring.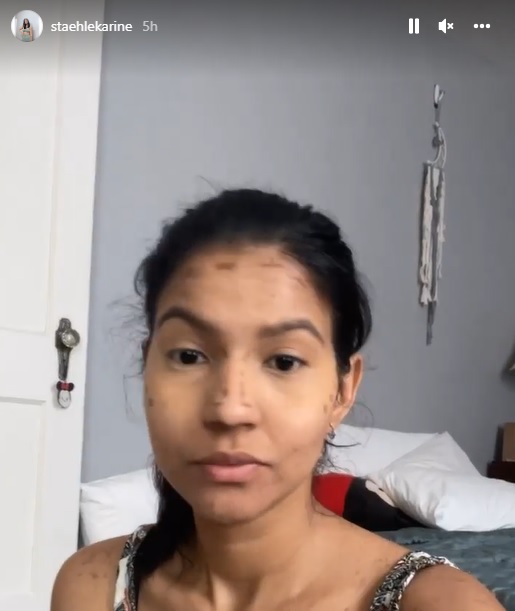 As "90 Day" fans may remember, Karine was charged with fourth-degree assault in March stemming from a domestic violence situation against Paul that was videotaped months earlier. The video showed Karine grabbing Paul by the hair and pinning him to the couch in a violent manner while their son Pierre watched. In another video, Paul accused Karine of throwing their then-infant son Ethan into the front of a car.
The Ashley can confirm that Paul and Karine are due in court for a "Case Management Conference" on July 11.
RELATED STORY: "90 Day Fiance" Star Paul Staehle Denies He & Son Pierre Are Missing & Confirms His Son Is With Him; Pierre's Mom Karine Martins Speaks Out
(Photos: TLC; NCEMC; Instagram)