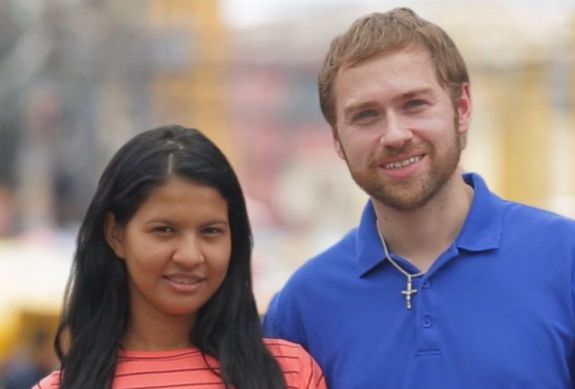 Nearly three months after 90 Day Fiancé star Karine Staehle defended a video posted online that appeared to show her abusing husband Paul Staehle, Karine has been charged with fourth degree assault.
According to Starcasm, Kentucky court records show that the mother of two has been charged with domestic violence with minor injury– a misdemeanor. She is scheduled to appear in court April 20 for a pretrial conference.
While the details behind Karine's alleged charged are unknown, in addition to the video in which she grabs Paul by the hair before pinning him to the couch in a violent manner– while their two-year-old son Pierre looks on– Starcasm reports there is another video that shows Paul accusing Karine of throwing their youngest son Ethan into the front seat of a car.
The footage in the second video (posted below) was captured by a security camera and shared on YouTube.
There is also a video (also below) of Paul accusing Karine of trying to have him murdered, which he posted online in 2021.
As "90 Day" fans know, Paul and Karine's relationship has been consistently chaotic for years. During the summer of 2020, the cops were called the couple's home on more than one occasion and their fighting ultimately led both to file a restraining order against each other. (Those restraining orders were dropped in October 2020.)
The "90 Day" alums have also been involved in many controversies over the last couple of years, beginning in December 2020 when Paul claimed during an interview that Karine is allowed to go out with other men, as long as Paul does a background check on the individuals first. Paul and Karine welcomed their second son Ethan in February 2021, though Paul questioned the child's paternity and even promised to livestream the paternity test results on his and Karine's OnlyFans account.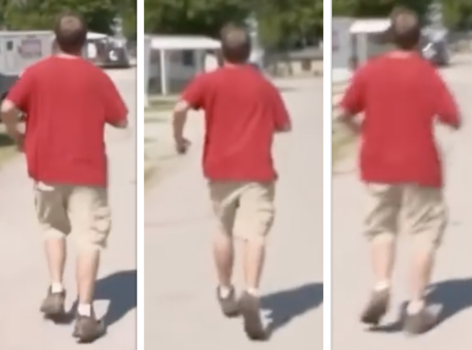 Another odd incident involving the couple occurred in August 2021 when Paul took to Instagram to post the results of his STD test.
RELATED STORY: "90 Day Fiance" Star Varya Malina Reacts to Boyfriend Geoffrey Paschel's 18-Year Prison Sentence: "I Feel Emotionally Exhausted"
(Photos: TLC; YouTube)