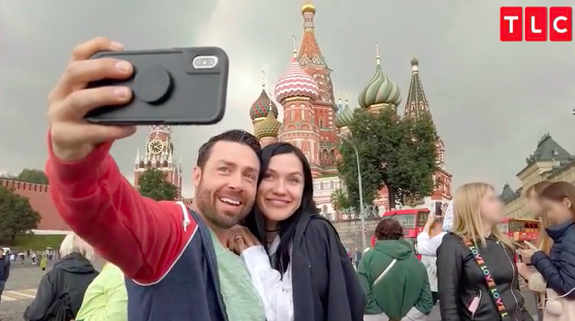 Varya Malina is speaking out in the wake of her boyfriend and 90 Day Fiance co-star Geoffrey Paschel being sentenced to nearly two decades behind bars.
As The Ashley told you Thursday, the "90 Day Fiance" star was sentenced to 18 years in prison after being found guilty in October of aggravated kidnapping, domestic violence and interference with an emergency call. The charges resulted from a domestic dispute that occurred in 2019 between Geoffrey and an ex-girlfriend.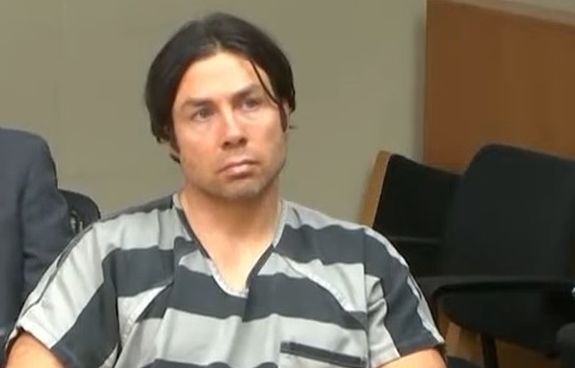 Earlier this week, Varya filmed herself picking out a suit for Geoffrey to wear in the courtroom for his sentencing. However, she later explained he was not permitted to wear a suit and instead was forced to rock his prison-issued getup.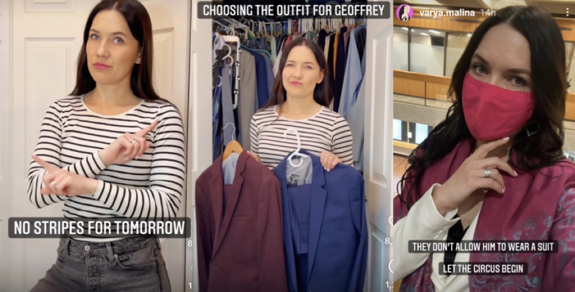 On Thursday, Varya posted a Reel to her Instagram showing followers a cake she bought in honor of what would have been Geoffrey's son Kazhem's 5th birthday. (As "90 Day" fans may recall, Geoffrey revealed on the show that his son passed away in 2018 at the age of one.)
Varya said in the caption of her video that Kazhem and his dad would have absolutely loved the cake, "unfortunately neither of them got to taste it."
She then went on to address Geoffrey's sentencing.
"To be honest we didn't expect much from this sentencing," she wrote. "18 years? Alright, we passed the bottom, that means there's only one way up. The grounds for the appeal became even stronger."
In a video posted on Friday, Varya said she was "emotionally exhausted" and wanted to focus on her mental health, assuring followers her counselor "takes a very good care of me. No worries." She also mentioned the motion for a new trial date, which has been set for April 14.
"Looking forward to April 14," she added. "Btw, it's my dad's birthday, and he is my guardian angel. I know eventually everything will be alright."
Varya has made it clear that she intends to stand by Geoffrey. In October, she asked fans to donate to a GoFundMe that had been set up to raise money for Geoffrey's legal fight.
As The Ashley reported, Geoffrey asked the judge for leniency on Thursday, requesting that the judge send him to be rehabilitated so he could return to his kids and family. However, the judge made it clear that he had no interest in showing Geoffrey mercy, telling him that he found Geoffrey's actions "disgusting."
"As I've stated, this behavior towards these women is sick, it is sadistic," the judge said before announcing Geoffrey's sentence. "It goes beyond the desire to inflict physical harm on these women. It speaks of a deep, psychological issue. I think Mr. Paschel has a desire to inflict as much emotional damage to these women as possible.
RELATED STORY: Breaking! "90 Day Fiance" Star Geoffrey Paschel Sentenced to 18 Years in Prison for Assault Case; Judge Calls Him "Manipulative" & "Evil": Get Details From the Courtroom!
(Photos: TLC; CourtTV; Instagram)