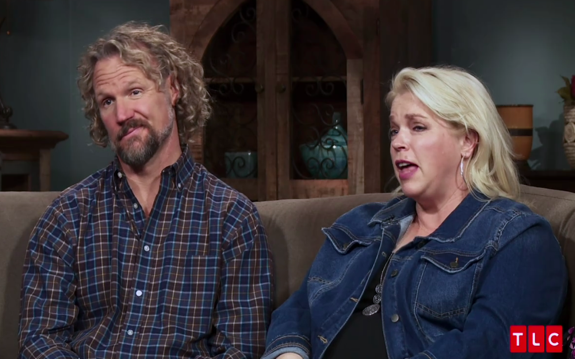 Sister Wives star Kody Brown is getting real about the state of his relationship with his second wife, Janelle.
In a sneak peek clip of Sunday's Season Finale Part 2 episode, Kody is asked point-blank by host Sukanya Krishnan if he loved Janelle, whom he has been married to since 1993. Kody automatically responds that he loves Janelle, but Sukanya quickly points out that's not what she asked him. Finally, Kody admits that he's not "in love" with his second wife—with whom he shares six children— but says he considers her a great friend.
After shaking his head 'no' when asked if he is in love with Janelle, Kody argued that Janelle feels the same way about him.
"Janelle wouldn't tell you that she was in that place with me either if she was being honest," Kody said.
During the same interview, Kody admitted that, as of right now, he and Janelle are "not in sync."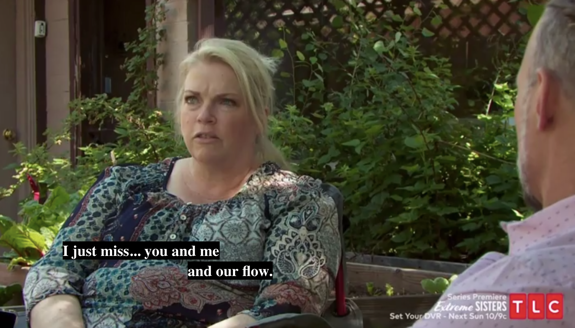 "We don't partner really well. But we actually just have a marriage, if you will, that's lower in attachment [to each other]," he said.
Kody— who has no romantical or sexual relationship with his first wife Meri and had tried to put his third wife (and now ex) Christine on ice, sexually, before she left him— seemed to indicate that he and Janelle are no longer sexually involved, although he didn't specifically say that.
"I mean, we're good friends. We get along well. It's more of just a committed relationship," he said.
Janelle went on to explain that their marriage is, indeed, more of a committed friendship. (The Browns have all stated for years that Janelle and Kody have always connected on more of a friendship level throughout their marriage.)
"Look, we have a long-term relationship. We've been together almost 30 years," Janelle said. "He's my best friend."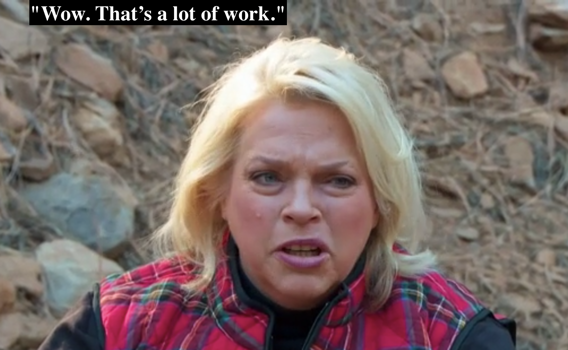 Sukanya tried to get details on where Janelle and Kody's relationship stands sexually, but Janelle was reluctant to talk about it, shutting the question down multiple times by saying they were "fine" in that department.
"We're fine," Janelle said. "Kody and I are fine. I'm not going to share too much but we're fine."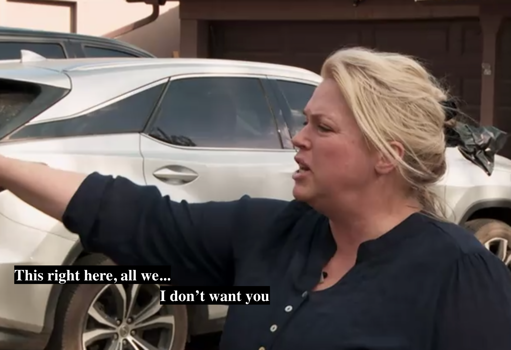 Christine also weighed in on the state of Janelle and Kody's marriage. (As 'Sister Wives' fans know, Christine announced her breakup from Kody in November 2021.) Like Christine's marriage to Kody, Janelle's marriage had been strained throughout Season 16, due, in part, to Janelle and her family's refusal to abide by Kody's strict COVID-19 rules, and how he's treated them because of their refusal.
Christine stated that, in her opinion, Janelle doesn't need as much from Kody— emotionally and perhaps sexually– as she did.
Sukanya asked Christine if, in her opinion, Kody "filled Janelle's tank."
Um…
"I don't know if she needs Kody to 'fill her tank.' I don't know if she needs that," Christine said.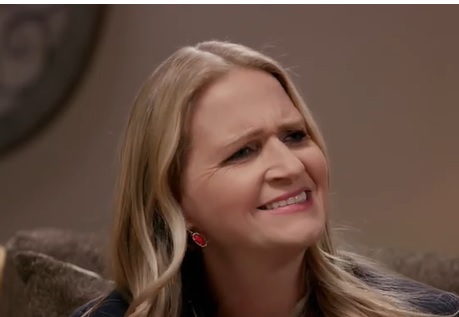 "What she needs from Kody is very different than what I ever needed from Kody," Christine added. "I think Janelle's a wicked awesome strong woman and she fills her own damn tank!"
Christine tells Sukanya that she actually asked Janelle if she planned to leave Kody.
"I asked her when we were on vacation, I was like, 'What does it look like with you and Kody? Are you fine, are you going to stay?'"
Christine says that Janelle told her that she had no intentions of leaving Kody. In fact, Christine says that Janelle applauded Kody for his parenting skills.
"She goes, 'I have always thought that Kody was a great dad…and I know that he is still a great dad.'"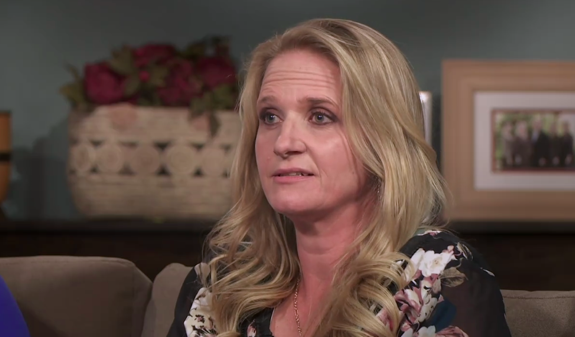 Christine says Janelle admitted that she and Kody "have things to work out" in their marriage but that she wasn't planning on leaving him like Christine did.
You can watch the sneak peek clip of Sunday's episode here!
'Sister Wives' airs Sundays on TLC.
RELATED STORY: 'Sister Wives' Star Meri Brown Says She's "At Peace" Despite Knowing Her Husband Kody Never Wants to Have Sex with Her Again; Has "Hope" He'll Change His Mind
(Photos: TLC)