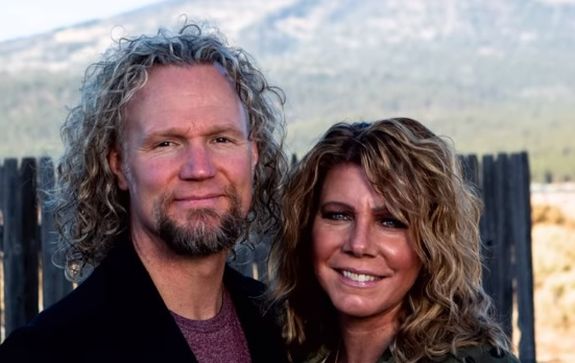 Meri Brown not getting any loving…and she says she's OK with that!
The Sister Wives star— who, along with her husband Kody and three sister wives, sat down for one-on-one interviews that started airing last Sunday— got real about her and Kody's sex life…or, rather, the lack thereof.
Meri confirmed that she and Kody haven't been "intimate" in more than a decade. Meri also stated that, despite Kody telling her repeatedly that he has no interest in ever being intimate with her again and only wants to be friends, she is hopeful that he will one day want to get it on with her again…or at least hold her hand!
(Kody and Meri do not have any sort of physical or romantic relationship, so they do not hold hands, kiss or have sex.)
"That's definitely something that I miss. I miss emotional intimacy with him. I miss conversations with him. I miss physical intimacy with him," Meri said. "I would love it if he would hold my hand.
"I have hope that he will [want to be intimate with me again] and also if he never does then I'm going to create my own peace and happiness within the family relationships that I do have. This is my family," Meri added.
Meri has refused to leave Kody, as her sister wife Christine recently did, due to him not wanting a romantic or intimate relationship with her any longer. Despite the fact that Kody has stated that Meri betrayed him and that he will never be romantic with her again, Meri has vowed to remain in the loveless and sexless marriage with Kody.
"It's been 31 years now that we've been married [and] I'm still committed," Meri said. "I've made my choice. I'm still here. I do still have hope…I want there to be [intimacy in the future]."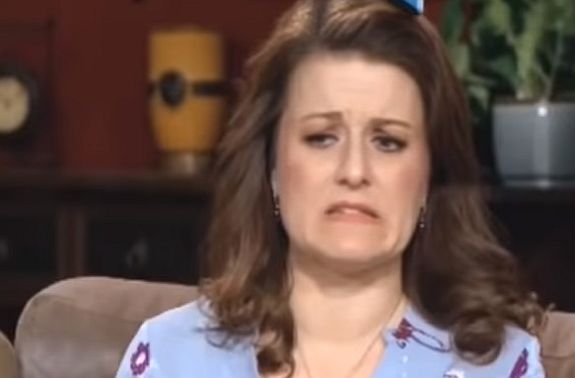 Meri– who says she still loves Kody— stated that remaining in the Brown family is the most-important thing to her.
"I just feel peace when I think about staying in the family because it's what I want. It's what I know is right for me," Meri said.
During his one-on-one interview on Sunday's episode, Kody stated that, although he still considers Meri "part of the family," he has absolutely no interest in going back to having a romantic (and/or physical) relationship with her. Kody was clear that he would never change his mind.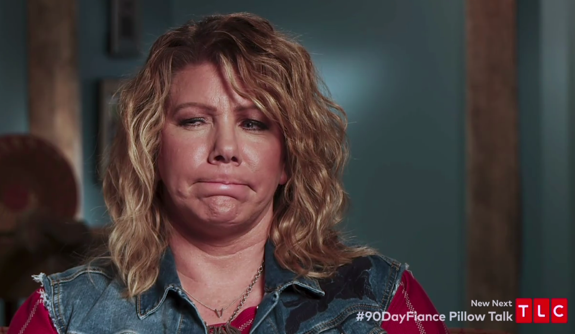 "I'm not ever going to be in a conjugal relationship with her because I'm not going to go through that emotional torture ever again," he said.
Ouch.
"I'm not trying to make Meri sound bad, it's just a bad match."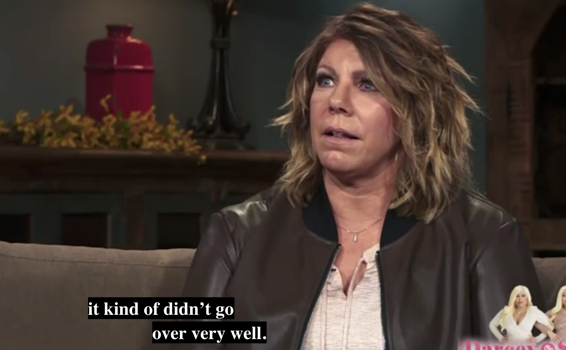 Kody and Meri have been open about the fact that their marriage has not been in a good place for more than 10 years.
During the first season of 'Sister Wives,' (which was filmed in 2010), Meri and Kody were celebrating their 20th wedding anniversary. They discussed how they had begun to struggle in their marriage a bit, but they still seemed to have a romantic, functioning relationship. (It appears that Kody and Meri stopped being intimate/romantic somewhere around the time they were filming the second season of the show, based on their own time estimates.)
Kody claimed Meri's 2015 catfishing incident was not what caused their issues, though he said it "woke me up out of the daze, I guess" and made him realize he didn't want a relationship with Meri anymore– and that he certainly didn't want to have sex with her.
"There's a point where intimacy is just damage," Kody said. "It's misleading to have intimacy in a relationship where there's no real safety. I'm not going there. No, and I never will again. I will be her friend. I will do what I can to protect her. I'm never going to feel safe in an intimate place."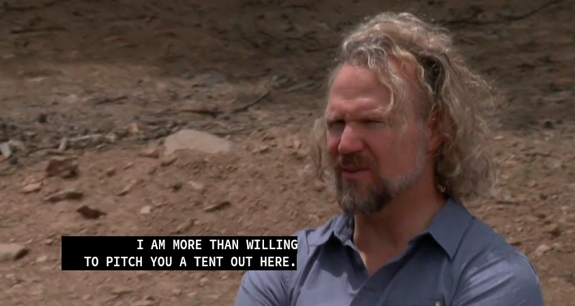 The second part of the 'Sister Wives' Season 16 finale airs Sunday on TLC.
To read The Ashley's 'Sister Wives' recaps, click here!