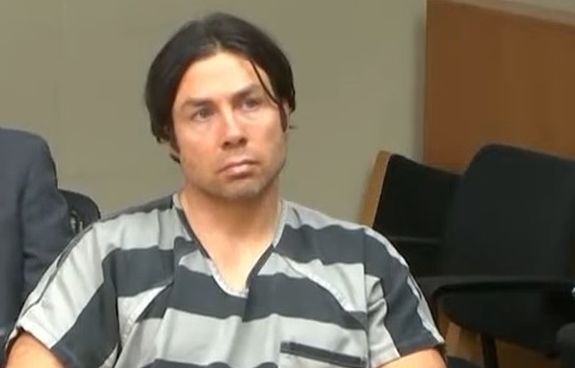 Geoffrey Paschel will be spending the next 18 years behind bars.
The former "90 Day" star was found guilty in October of aggravated kidnapping, domestic violence and interference with an emergency call, relating to a domestic dispute with his ex-girlfriend in 2019. He was sentenced for his crimes on Thursday, after his sentencing was pushed back from December.
Despite Geoffrey pleading for "mercy" and "leniency" in his sentence, the judge delivered the smackdown on the "90 Day Fiance" star, calling aspects of him "very dark and really evil," while pointing out that Geoffrey even tried to use his children to get a victim to defend him in court.
The judge sentenced Geoffrey to 18 years in prison, stating that because he's a Range 2 Offender (which means he has between two and four prior offenses), Geoffrey will be required to serve 100 percent of his sentence.
(He received the 18-year sentence for the Aggravated Kidnapping charge. He received 11 months, 29 days for the two misdemeanor charges, but that sentence will run concurrently with the 18-year sentence.)
In footage streamed live from the courtroom by CourtTV, two of Geoffrey's exes— including a woman he shares a child with— described in graphic detail the physical and emotional paid Geoffrey inflicted on them during their times with him. (You can watch their testimonies below, but be advised they discuss domestic violence and other disturbing incidents.)
Geoffrey— who was facing between 12 to 20 years in prison for the crimes– begged for mercy from the judge, stating that, despite the women's testimony, he still feels he can be rehabilitated.
"I'm a 44-year-old man. I have a lot of love left in me. I have a lot of hope, I have dreams still. I have a beautiful family, beautiful friends. I'm a dad…I'm gonna be a grandfather here in May…I respect Ms. Chapman, I respect Ms. Moon. Ms. Moon is the mother of my child…"
Geoffrey made it clear that he did not feel that the women's testimony was the full truth.
"I wish nothing but the best for them, although there is a different circumstance of events that occurred, I still respect them."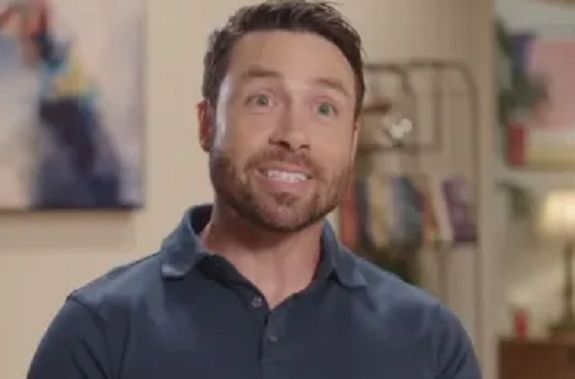 "As far as punishment, [I'm] punished. Punished and broken. I'm there. I can rehab. Rehabilitation is a form of punishment. I want to be better no matter what. I do have faults but I want to be better. I want to be the best at what I can be. My focus is on doing that, whether it be via my family or be a better person all the way around."
Geoffrey then brings up the letters that people he knows wrote to describe his character.
"As you hopefully read in those letters, people have a common theme in that I go out of my way to help people. I don't need anything, I don't want anything," he said, choking up. "It just gives me that internal satisfaction to help people. That's my reward.
"So I ask that you have mercy on me, and that you have mercy on my family, and on my kids and show me leniency in the sentencing, so I can be a productive member of society and be back in their lives. (As The Ashley previously reported, Geoffrey's "90 Day Fiance" lady friend, Varya Malina and Geoffrey's children started a GoFundMe shortly after his trial to raise money to help Geoffrey fight in court.)
The Judge told Geoffrey that, due to state laws, there are "mandatory considerations that I must look at when imposing this sentence.
"Of course I've carefully considered the evidence from the sentencing hearing," the Judge continued, as Geoffrey wiped away tears. "I've listened carefully to the argument of counsel, and of course I'm very familiar with the nature and characteristics of the criminal conduct of which Mr. Paschel has been convicted of in this case."
The Judge stated that Geoffrey's Validated Risk and Needs Assessment, Geoffrey has been to determined to be a "moderate risk" with "high needs" in the mental health domain.
The Judge then told the court that, although Geoffrey has good aspects, but he also has some aspects that are "very dark and are really evil."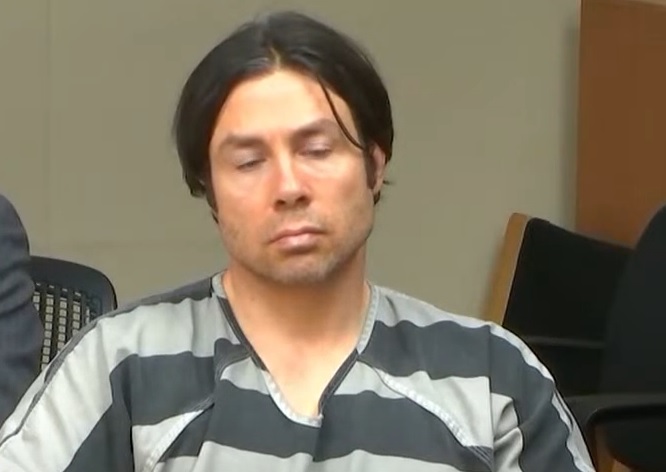 He said that he's not surprised that Geoffrey could convince so many people to write letters in support of him.
"He's a handsome guy, he's charismatic. He has a job. He's also very image-conscious. I'm not surprised at all that he projects an image, outwardly, to the world that he is this type of person. What we have seen her, and what has been exposed in this trial, is that, what is going on behind closed doors is much different than the image Mr. Paschel projects out to the rest of the world.
"As I've stated, this behavior towards these women is sick, it is sadistic. It goes beyond the desire to inflict physical harm on these women. It speaks of a deep, psychological issue. I think Mr. Paschel has a desire to inflict as much emotional damage to these women as possible.
"The fact that he traveled to the state of Florida to sneak in the back door of Ms. Moon's parent's home, uninvited, and engaged in aggressive sexual behavior following that intrusion. I think the record shows here that Mr. Paschel is manipulative, and he thinks, 'Hey, just let me talk my way out of this.' He thinks he can do that.
"I'm deeply concerned that he, after being found guilty, while in custody, was attempting to have a third party go see Ms. Chapman– again, unsolicited— at her home, in direct contravention of any order this court has given him regarding contacting the victim in this case. Not only that, but he was willing to use his children as a pawn in this illicit scheme to try to convince Ms. Chapman to come in here and speak on his behalf. That's disgusting, and he should be disgusted by that behavior. This court is."
The Judge then announced Geoffrey's sentence, as Geoffrey smirked and looked back at someone behind him.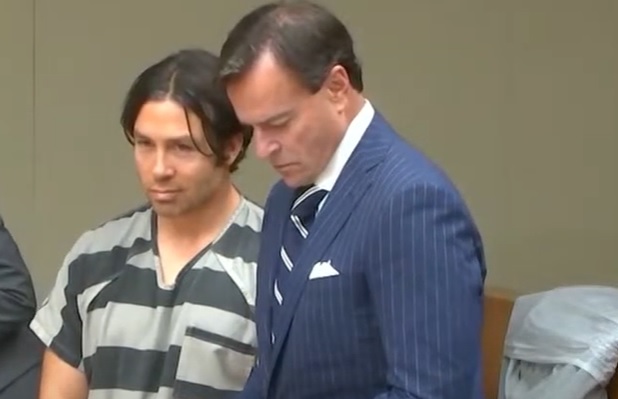 A motion for a new trial date has been set for April 14.
The Ashley will update this story when more info is available.
You can watch video of Geoffrey's sentencing below!
RELATED STORY: Geoffrey Paschel's Family Asks for Donations as "90 Day Fiance" Star Faces Up to 30 Years in Prison: "Please Support Us in Getting Him the Help He Needs"
(Photos: TLC; CourtTV)