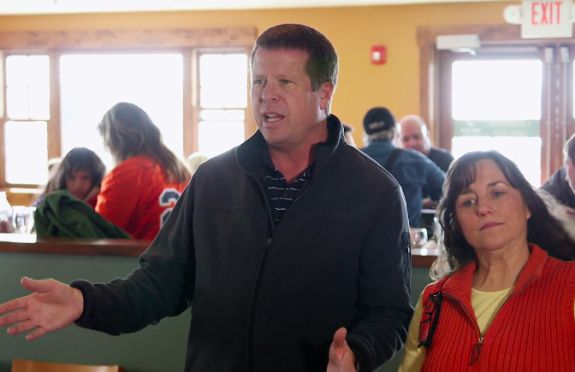 A month after Amazon Studios revealed plans to produce a docuseries on the fundamentalist religious organization IBLP, as well as reality TV fundie families the Duggars, Bates and Plaths, the IBLP has released a response to NBC News addressing some of the outlet's recent inquires.
The lengthy statement, recently posted to the Institute of Basic Life Principles (IBLP) organization's website, is reportedly what was sent to NBC News. In it, the IBLP denies that it values men over women and that it does not condone or tolerate "abuse of anyone," despite former members' claims.
At this point, it's unknown if NBC News reached out because of the documentary… or if there is another news story in the works regarding the IBLP.
"We think it's important to post IBLP's response so that when news articles come out, you will know what IBLP said," the organization stated.
When Amazon announced its upcoming docuseries in December, the logline acknowledged "Josh Duggar's explosive criminal trial," while also promising to "expose shocking connections between some of reality television's most famous large families and The Institute of Basic Life Principles," describing the IBLP as "a controversial fundamentalist organization and homeschooling empire."
The gang is back together…@TheCinemart @AmazonStudios https://t.co/a0KVuHtiFQ

— Story Force Entertainment (@storyforceco) December 22, 2021
In response to the recent inquiries it allegedly received from NBC News, the IBLP had the following to say:
"IBLP would never condone nor do we tolerate abuse of anyone," the statement read in part.
"There is no teaching by IBLP that women are inferior to men because there is no such teaching in the Bible. From a Biblical perspective, all people are equal in value before God despite the fact that we are all different with varying gifts and talents, and many have different complementary roles."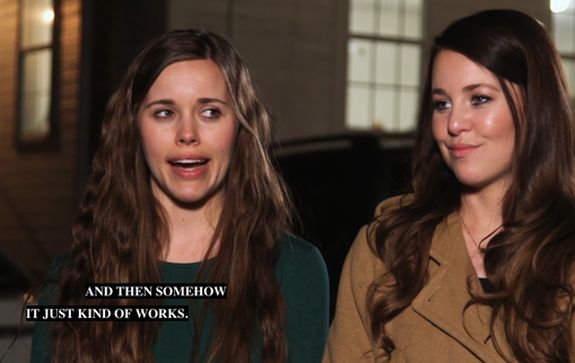 It's worth noting, however, that while the IBLP claims "all people are equal," it teaches members to follow an umbrella "Biblical Order of the Family," which clearly places husbands above wives, and children below everyone.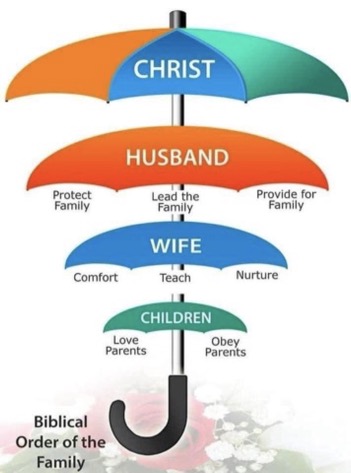 The statement goes on to claim that information about those who participate in "IBLP programs"– presumably those such as the organization's Alert Academy, which Josh Duggar once attended– is limited "and IBLP does not comment on the personal lives of its program participants."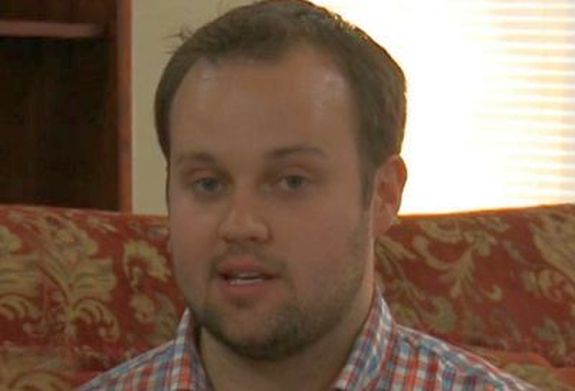 The IBLP also commented on its financials, claiming IBLP's 990s are open to the public as soon as the IRS makes them available.
"IBLP's income is from donations, conference fees, and from the occasional sale of unused capital assets such as real estate (other revenue)," the statement continued.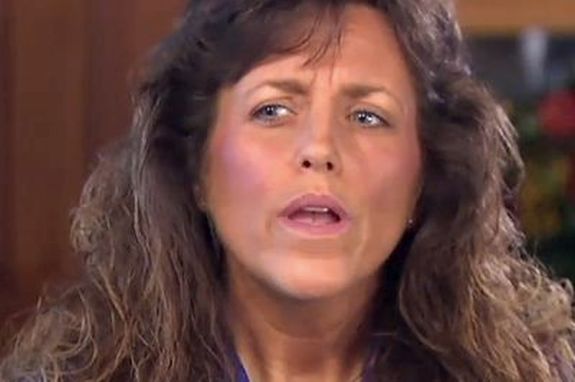 The organization states that program and conference fees are less now than in previous years, it has made those teachings available for free online. Additionally, the IBLP "no longer has extended residential programs at training centers," with programs now limited to several days/weeks, mostly conducted at the IBLP's campus in Big Sandy, Texas.
The IBLP's statement seems to indicate that NBC News may have a story involving the organization in the works. In fact, there's a theory among some Bringing Up Bates fans online that NBC has discovered something that may have led UPtv to pull the upcoming season just days before it was set to premiere.
As The Ashley reported in January, Season 11 of 'Bringing Up Bates' was slated to begin airing this month, however, it will remain unaired.
"We will not be premiering 'Bringing Up Bates' Season 11 on UPtv as planned as we will be focusing our programming in 2022 on movies and a new scripted series to be announced soon," the network said in a statement.
While there is no word on when–– or if–– this NBC News project on the IBLP will be released, the unnamed Fundie documentary is set to premiere on Amazon Prime Video in late 2022 or in 2023.
RELATED STORY: Duggar Raid Audio Revealed! Josh Duggar is Heard Stumbling Over HIs Words While Being Interrogated by Federal Agents at Car Dealership in 2019
(Photos: TLC; Twitter; Instagram)