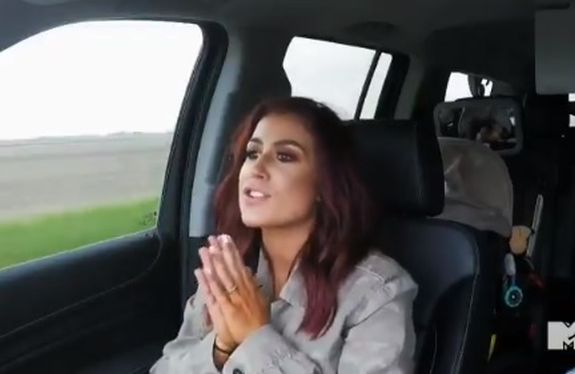 From giving baby daddy updates to giving birth, the stars of the 'Teen Mom' franchise (both past and present) have been keeping themselves busy lately! In an effort to keep you up-to-date on the latest 16 and Pregnant, Teen Mom OG and Teen Mom 2 news, The Ashley brings you the Teen Mom News Pile.
Here are some of the major (and minor but interesting) 'Teen Mom'-related things that have happened over the last week or so…
Chelsea Houska gives a rare update on her baby daddy Adam Lind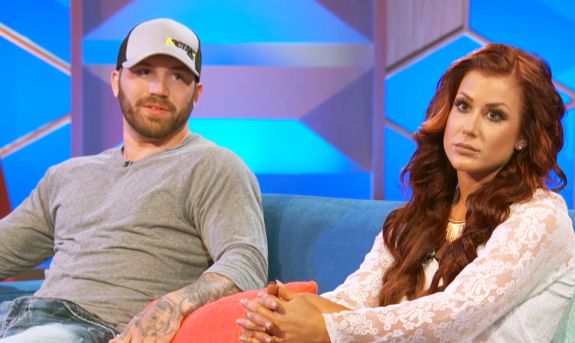 Chelsea recently gave fans an update on her ex, Adam, who has been Missing In Action from the Internet (and the 'Teen Mom' scene) for years. (Adam remains one of the only 'Teen Mom' stars to announce they were leaving the show and actually do it.)
Anyway, in an Instagram Live session on Friday, Chelsea— who shares daughter Aubree with Adam— revealed that her troubled baby daddy is a bit less troubled these days…or so she hears.
"Everyone wants to know about Aubree and her dad. I think he's doing pretty good," Chelsea responded to a fan's question asking how Adam is.
Chelsea— who has communicated with Adam's parents rather than him for most of Aubree's life— stated that she still doesn't have communication with Adam.
"I don't know because I don't speak to him personally, but I have heard some good things, that he's in a good place," she said.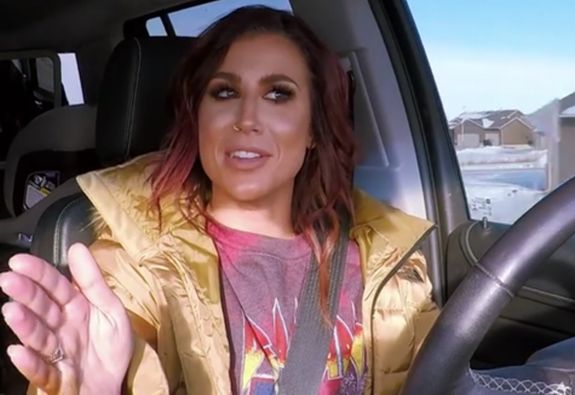 Unfortunately, though, Chelsea said that Aubree's relationship with Adam is still not great.
"Aubree's still not, like, close with him. There's no, like, set-up time [for her] to see him," she added.
Aubree continues to see Adam's parents, though.
As The Ashley has previously reported, Adam was dealing with drug and legal issues several years ago, and even signed away the rights to his younger daughter, Paislee, (with whom he shared with Taylor Halbur) so that Taylor's husband could legally adopt her.
While Adam no longer has parental rights for Paislee, he has retained those rights for Aubree, despite being quite inconsistent when it comes to his involvement in Aubree's life – both physically and financially. (In November 2020, a judge signed an order for forfeiture and release of bond to the division of child support, making Chelsea the recipient of the $2,000 bond Adam posted in August to get out of jail.)
Farrah Abraham is making a buck off her poop-selling scandal by selling a poop toy on her website.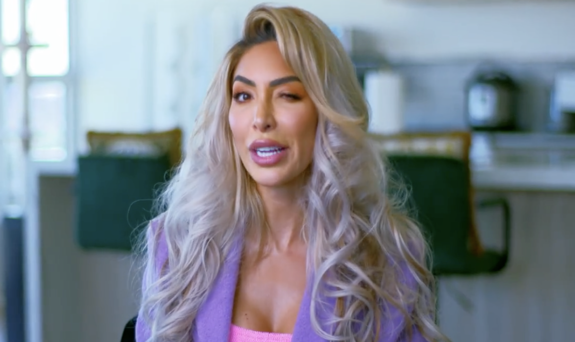 File under: "Crap you can't make up" (literally).
Just when you thought Farrah had hit the bottom of the driveway Porta-Potty, she finds a way to go even lower.
Weeks after it was confirmed that Farah was selling jars of her own feces to weirdos on the Internet, she has come out with a product that seemingly mocks her crappy actions. Although Farrah denied that she was hocking poop jars, she is still using the opportunity to make a(nother) buck off the scandal.
A look at Farrah and her daughter Sophia's website shows a new product up for pre-orders: Farrah Abraham Poopie Slime.
I…can't… (and no this is not a joke. The Ashley did not make this crap up…pun intended.)
The jar– which is shaped like a pile of doo-doo— even features a photo of Farrah, smiling proudly, on the front.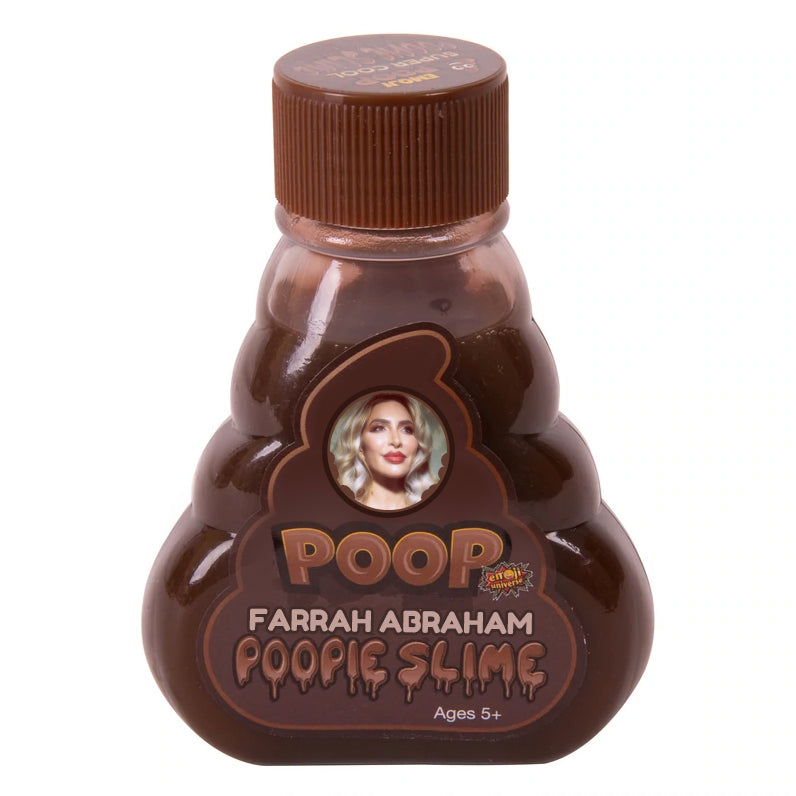 For only $9, you can have your own bottle of Farrah poop (without the biohazard factor that the real jars have).
As The Ashley previously reported, Farrah has been involved in these type of, um, p0rn for awhile now, selling poop- and pee-themed videos, photos and items on her OnlyFans. In a video circulated on the Internet and later posted by The Sun, Farrah showed the satisfied customer just how she kept her dung extra-fresh for mailing.
"I wanted to show you how I s**t in a jar and sent it to you!" she tells one of her customers in the video. "Oh, so cool! And you get a video of me making it for you!"
Farrah and Sophia's new website— which was created last month— also has a few random sweat suit products that were "created" by the Backdoor Teen Mom and Sophia. Farrah's sweat suit is called the "Resilience" line.
Farrah even wrote a poem to promote it:
"I am Resilient, I am in Love with Resilience, I am aware Resilience is attracted to me, I am Connected to my Core Self, I am able to help others, I am respectful of life and sacrifices, I am valuing myself, I am increasing myself value daily, I am avoiding negative outlets, I am moving toward my goals, I am connected to all things I need, I am taking care of my physical health, I am mindful of my surroundings."
What in the bad wigged, fecal selling madness did I just read?
'Teen Mom 3' star Alex Sekella gives birth to second daughter & gets first daughter adopted by her husband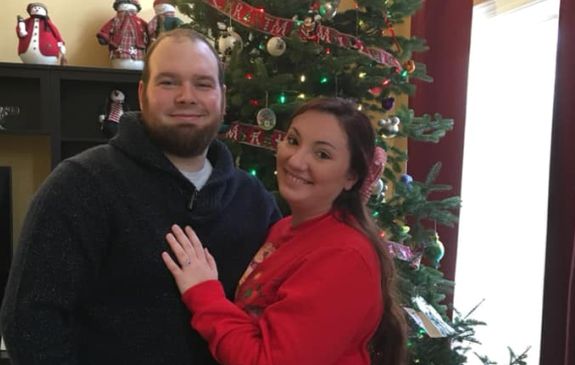 January was quite the month for Alex and her family!
The former "16 and Pregnant" Season 4 and 'Teen Mom 3' star gave birth to her second child on January 30. The baby girl— whom Alex and her husband Tim Peters named Althea Meredith— joins Alex's daughter Arabella, whom she gave birth to on her episode of "16 and Pregnant."
Alex shared the news of her daughter's birth on Tuesday on social media.
"I would like to introduce ALTHEA MEREDITH PETERS Born 1.30.22 5:12am 7.12lbs 18.5" long," Alex wrote, along with some photos of her newborn baby girl.
It appears that Alex chose the name Althea because that was her late grandmother's name. Alex's grandmother passed away in June 2021.
Althea's birth was just one of the things Alex and her family celebrated last month. Just weeks ago, Alex announced that Arabella– whom she welcomed with ex Matt McCann back in 2011– has had her last name legally changed to "Peters."
"It has been a VERY VERY LONG process but we can finally say Arabella is a PETERS!!" Alex captioned a photo of herself, Tim and Arabella taken from inside of a courtroom.
In the comment section of the post, Alex confirmed that Tim actually adopted Arabella legally as well.
As fans may recall, during her time on 'Teen Mom 3,' Alex was struggling to make her tumultuous relationship with Matt work, despite Matt's substance abuse issues. The two ultimately broke up and Matt went on to have a second child by a woman whom he married. (They have since divorced.) It appears that Matt is no longer in Arabella's life at all.
Alex and Tim became engaged at Christmastime in 2018 after three years of dating. They got married in April 2020.
Since appearing on Season 4 of "16 and Pregnant" and the only season of 'Teen Mom 3,' Alex has stepped away from reality TV and lives a relatively normal life off-camera. Two of Alex's 'Teen Mom 3' co-stars, Briana DeJesus and Mackenzie McKee, have gone on to join the casts of 'Teen Mom 2' and 'Teen Mom OG,' respectively.
When The Ashley broke the news of Briana joining the 'Teen Mom 2' cast back in 2017, Alex said her name was likely not mentioned as a possibility to join the show because the producers knew she didn't care to continue appearing on reality TV.
" … Honestly though that was the best decision I could have ever made," she wrote on Instagram. "I've been able to start a normal life and start a REAL career that will last a long time and benefit my children. I've also been able to find a real relationship that won't be picked and prodded at by the world to see. I have had a pretty drama-free life since the end of 'Teen Mom 3.'"
Kail Lowry refuses to testify at in defamation lawsuit against Briana DeJesus.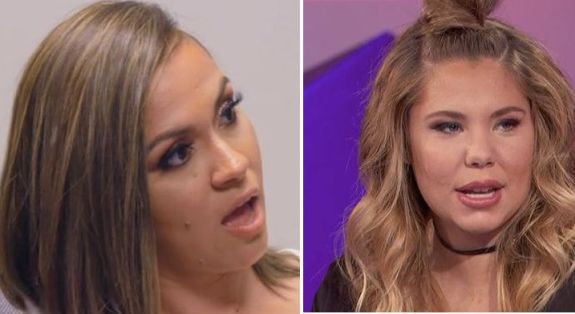 After recently RSVP-ing "no" to participate on 'Teen Mom: Family Vacation,' 'Teen Mom 2' star Kail Lowry is once again declining to attend an event– this time, one slate to take place in a courtroom.
According to The Sun, the mom of four is refusing to testify at an upcoming court date for the defamation suit she filed against co-star and nemesis Briana DeJesus in June.
While the toxic twosome have a court date set for March 29 to rule on Briana's "anti-SLAPP motion"– which protects an individual's freedom of speech– that was filed back in August in an effort to have the case dismissed.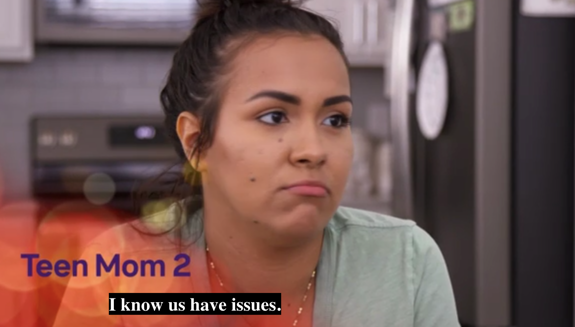 Though Kail's attorney confirmed a subpoena for Kail to testify at the hearing was received, her attorney argues it was received via email rather than in person, which does not comply with Florida rules.
Kail's attorney also made it clear in the filing that the upcoming hearing is not to be used as a substitute for trial.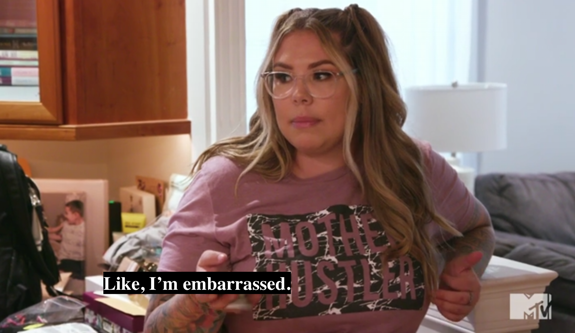 "It is improper to take testimony in order to decide whether to grant a motion for summary judgement," the document states. "[Briana] is intentionally and improperly attempting to circumvent the rules and applicable law by forcing [Kailyn] to appear at a non-evidentiary airy hearing. Defendant's actions are unreasonable and oppressive."
A judge has yet to rule on Kail's request.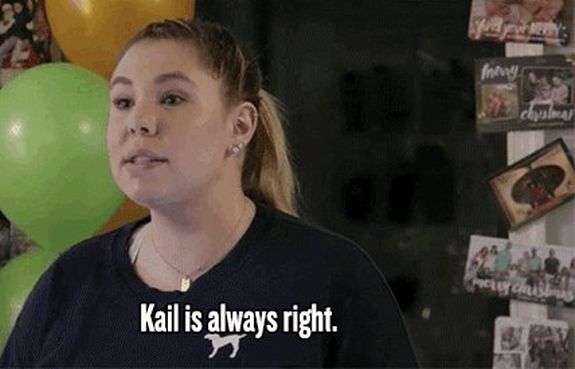 Meanwhile, Kail and Briana are passing the time leading up to their hearing/court date by launching accusations at one another via social media/podcasts , as well as shipping shady treadmills.
To read more recent 'Teen Mom' stories, click here!
(Photos: MTV; Instagram)