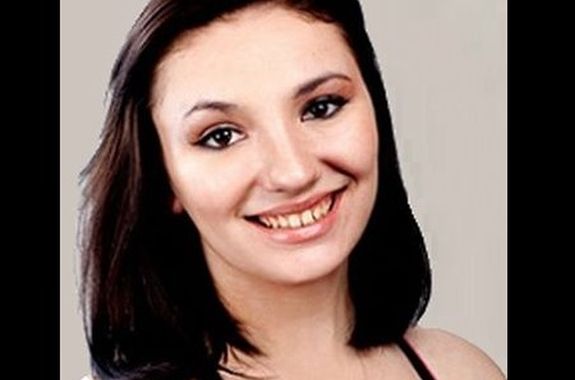 Alex Sekella is a married woman!
The former 16 and Pregnant and Teen Mom 3 star said "I do" to her longtime fiance, Tim Peters, on Saturday, The Ashley can confirm.
Alex— who got her start on MTV on Season 4 of 16 and Pregnant— married Tim in a ceremony attended by her daughter, Arabella, who is now almost nine years old. The wedding took place in Alex's home state of Pennsylvania.
For her big day, Alex wore a sleeveless white gown and a traditional cathedral-length veil. (She purchased her dress back in May 2019.) Alex carried a bouquet of purple and white flowers, and she and Tim exchanged wedding rings from Litman Jewelers.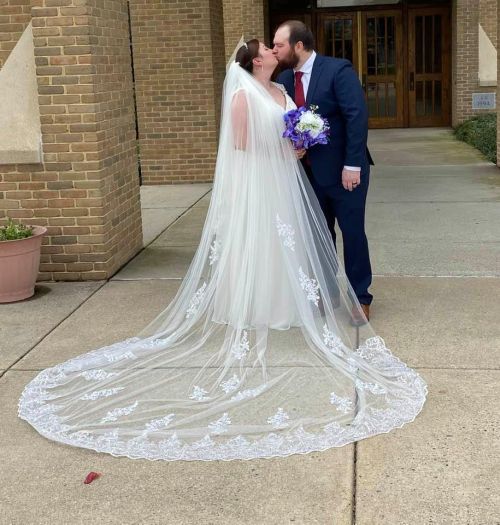 It appears that the couple streamed their wedding service online, most likely due to the C0VID-19 pandemic.
During her time on 'Teen Mom 3,' Alex was struggling to make her tumultuous relationship with Arabella's father, Matt McCann, work, despite his substance abuse issues. Eventually, Alex and Matt broke up, and Matt had a second child by another woman, whom he married. (They have since divorced.)
Alex and Tim began dating in 2015 and became engaged at Christmastime in 2018.
View this post on Instagram
Alex is one of the few girls from the "16 and Pregnant" series who did not go on to have another child. (Of all the girls who starred on the fourth season of the show, only Alex and Sabrina Solares have yet to have any more children.)
After appearing on "16 and Pregnant," Alex was one of four girls chosen from her season to star on the 'Teen Mom 3' spin-off, which lasted only one season before it was cancelled by MTV. Since 'Teen Mom 3' ended, two of its stars— Briana DeJesus and Mackenzie McKee— have gone on to join the casts of Teen Mom 2 and Teen Mom OG, respectively. Alex and the fourth girl, Katie Yeager, have chosen to step back from reality TV and are living relatively "normal" lives off-camera.
After The Ashley broke the news in 2017 that Briana was being added to the 'Teen Mom 2' cast, Alex posted a message to her Instagram, detailing why she was not interested in being considered for the open role on the show.
"My name was probably not even mentioned [as a possibility to fill the slot] because [the producers] knew that I did not want it," she wrote. "Honestly though that was the best decision I could have ever made. I've been able to start a normal life and start a REAL career that will last a long time and benefit my children. I've also been able to find a real relationship that won't be picked and prodded at by the world to see.
"I have had a pretty drama-free life since the end of 'Teen Mom 3.'"
Click here to read a catch-up interview The Ashley did with Alex in 2015!
See more wedding photos below! (Check out how much Alex's sister, Arielle, has grown since we last saw her. On 'Teen Mom 3,' she was just a little girl!)
View this post on Instagram
RELATED STORY: Former "16 and Pregnant" Season 5 Star Karley Deatherage Talks About Filming the MTV Reality Show & Gives An Update on Her Life Today
(Photos: MTV, Facebook, Instagram)