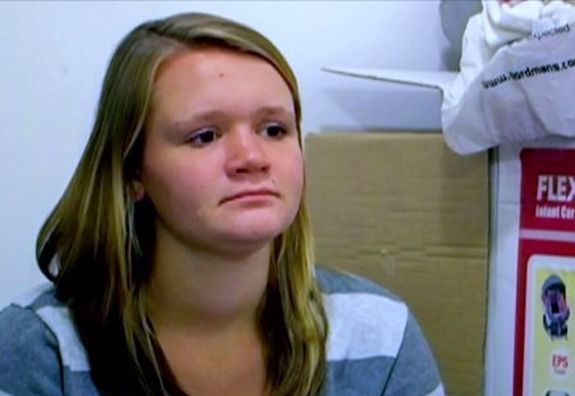 It's been six years since Karley Deatherage appeared on the fifth season of 16 and Pregnant, and, in that time, she's remained relatively quiet (except for this little incident back in 2018.)
Karley recently spoke out about her experience on the MTV reality show, as well as how her life has been since then, during an interview with the Anything But Good podcast last week. It marks one of the first times Karley has talked about her reality TV experience.
In case you can't remember who the hell Karley is, allow The Ashley to refresh your memory: she is one of only three girls to be featured on the show who gave birth to twins. (The other twin moms are Leah Messer and Jennifer Del Rio.) Her daughters, Amariah and Amayah, were born in November 2013.
Karley— who was from Utah— married the girls' father, Tony Shipley, before the birth of their daughters, but Tony was very unhappy living with Karley's family. (One verbal fight between him and Karley's mom was particularity brutal.) Karley and Tony ended up breaking up in 2015.
(If you'd like to further catch up on Karley's episode, click here to read The Ashley's recap of it!)
Amariah and Amayah are now six years old and in kindergarten, and Karley is a single mom who works full-time.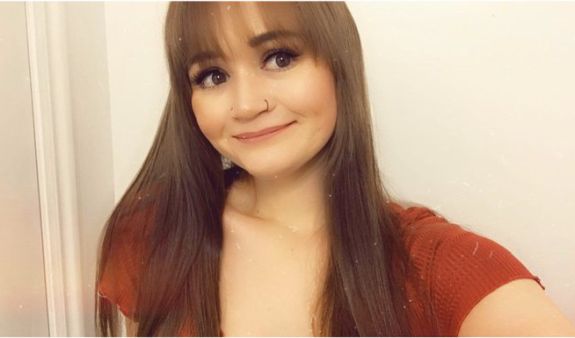 The Ashley has broken down Karley's interview into the most-interesting parts.
On how her daughters have dealt with her and Tony not being together:
Karley said her twins are extremely close, which helps them deal with the split home situation.
"I do like the fact that they have that one constant," she said. "Me and their dad aren't together, so sometimes I have to leave them for work, or [their dad] has to leave them for work, but they always have that one constant with each other. They always have the comfort of their sister, and they're totally inseparable. They can't do anything without each other. I like that I don't have to feel guilty, although I still feel guilty about leaving them. Mom guilt is a real thing. At least they always have someone there that they're truly comfortable with."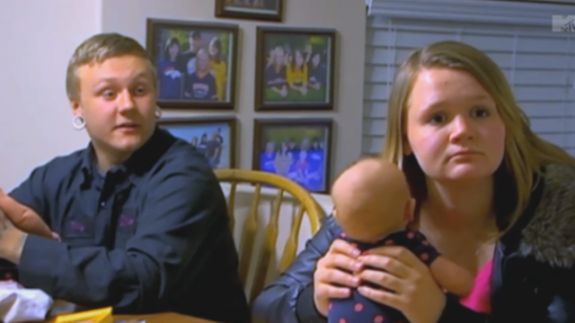 Karley said she will "absolutely not" be having any more kids, though.
"That's the good thing about having twins is that I never want any more kids so I don't feel bad about them being an only child. They have a sibling and I don't have to feel bad about not giving them another one."
On filming for "16 and Pregnant":
Karley described how "16 and Pregnant" was filmed…which sounds a lot like how the 'Teen Mom' shows are filmed.
"I wouldn't exactly say [anything was] staged, but they pay very good attention to you, they study you," she said of the show's producers. "They know what sets you off and so they will have you talk about certain things that they know they're going to get a reaction out of you. I do know that it always frustrated them about me is… I'm very even-tempered the entire episode, because I didn't want to look like a f**king idiot on TV."
Tony did not worry about looking like an idiot on TV (as you can tell from reading The Ashley's recap of Karley's episode.)
"My daughters' dad, however, they knew exactly what to bring up so that he would give them a reaction. They have f**king views to get," Karley said, adding that the producers sometimes made them re-do scenes to get added drama.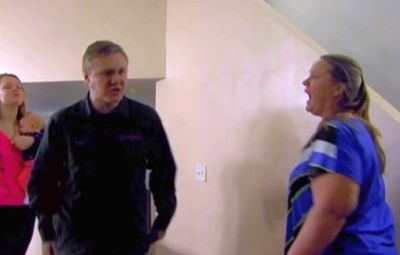 "If they didn't get enough information, or they didn't get the reaction that they wanted [they'd do the scene] over and over again. It got so annoying!" she said.
Karley also debunked the rumor that the girls who had twins were paid more than the girls on the show who had only one baby.
On the story line the show's producers tried to push on her:
Karley said that she applied to be on the show after seeing a casting notice online, and was chosen because she was a Utah teen from a Mormon family who got knocked up….with twins.
"As soon as they found out I was from Utah, the Mormon state and pregnant with twins, I got a call the next day," Karley said. "Within the next few days, it was official that I was gonna be on the show.
"They tried to push [the Mormon aspect of my life], but I was like, 'I'm not a Mormon.' I think they wanted to dive into it but there just wasn't too much there," she added. "At that point, I never went to church, I wasn't active. My family is LDS. My parents aren't active anymore but my mom's parents, they're very active. They go to church and everything."
On getting recognized from being on the show: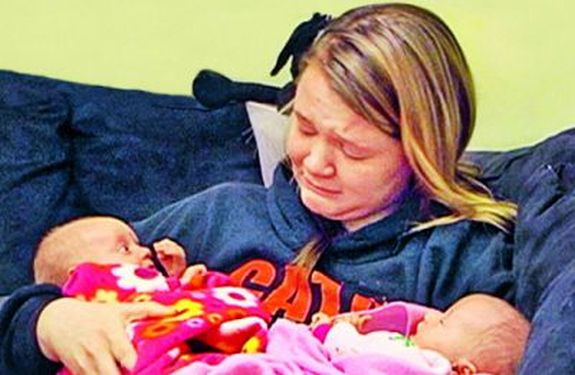 Karley said that she doesn't like it when people she knows watch her episode, and that she does her best to keep the fact that she was on an MTV reality show about knocked-up teens a secret. Sometimes, though, people recognize her after a re-run of her episode airs.
"There's been a few times that people have recognized me at work," she said. "Actually, my boss recently just found out I was on the show and he won't stop calling me a celebrity! I told him that if anyone asks what show I was on, to tell them 'Law & Order' or 'Grey's Anatomy' or something like that! Don't throw out 'Teen Mom!'"
On her current dating life:
Unlike many of the girls from "16 and Pregnant" who have gone on to get married, get divorced or get knocked up one, two or three more times, Karley has stayed single.
"Any time I'm not working, I want to spend that free time with my daughters," she said.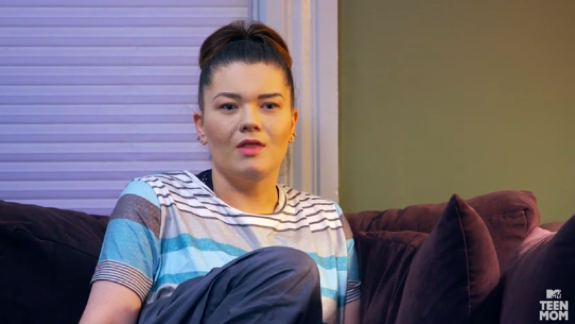 "I just don't feel the need for a relationship right now, and I've been doing things on my own for so f**king long I don't even know if I would know how to do a relationship at this point. Maybe one day, who knows?" she said. "But I don't need it.
"I'm focused on my girls. I don't really have it in me to commit to a person seriously enough…If I'm just casually dating, I'm not going to bring some guy around my daughters…I'm very focused on just being a mom…I feel like I'd have to be with someone, like, three years before I'd let them meet my kids," Karley added.
On her 2018 drama with fellow "16 and Pregnant" star Sarah Roberts: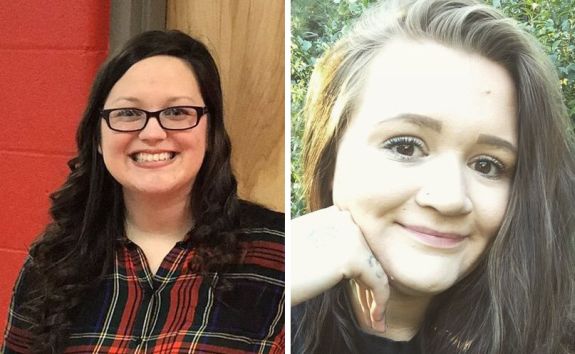 A few years back, Karley caught online flak from Sarah (from Season 4), after she tweeted that she had gotten a new phone and no longer had her "drug dealer's number." Although she meant the person who supplies her with marijuana, the tweet became a big topic of discussion. (You can read all about that here.)
Karley discussed her online fight with Sarah.
"I honestly forget that I have a large following and I will tweet some crazy ass s**t, whether it be about weed or being a ho or whatever, I just don't filter it and maybe sometimes I should," Karley explained. "I forget that I have those people seeing it, but it never really crossed my mind that [CPS] is going to show up [because of what I tweet]. They have a lot of s**t to deal with, they're not worried about my ass, sitting at home, smoking weed, which I don't even do anymore.
"It's obvious my kids are taken care of, so I guess that's why it didn't really cross my mind," Karley added.
The tweet and her online fight with Sarah actually ended up costing Karley a job! (Marijuana is not legal in Utah.)
"I will say that the tweet did screw me over, because I had an interview for a job, which I got, and then they searched me on the Internet and that's the first f**king thing they found!" Karley said.
(It's likely that her employer found The Ashley's article about it so…sorry, Karley!)
"I didn't get that job because they saw that," she added. "When you Google my name, that's one of the first things to pop up. They had to give me that awkward call and be like 'We can't hire you.' It did bite me in the ass."
On her and her siblings not living a Mormon lifestyle:
Karley stated that, since she got pregnant as a teenager, she considers herself the "OG family f**k-up."
Karley said that, while her oldest sister is married with kids and is "decently normal," her younger sister (who was featured on Karley's episode) is now a stripper. She also has a younger brother.
"We definitely aren't walking the path that our parents intended for us," Karley said. "They've had to get used to a lot of s**t between the three of us…They've had to learn how to be accepting, between me and my stripper sister and things like that!"
Listen to Karley's full interview here (be aware that the second part of the interview is not safe for work!)
RELATED STORY: Former "16 and Pregnant" Stars Sarah Roberts & Karley Deatherage Squabble on Social Media Over Moms Smoking Marijuana
(Photos: MTV, Twitter)