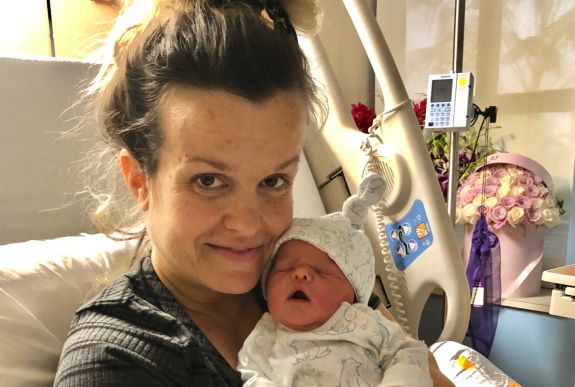 It's a girl for Terra Jole and her husband Joe Gnoffo!
The Little Women: LA stars announced the birth of their third child on Friday. The baby— whom the couple named Magnolia August— was born on March 11 and weighed in at 5 lbs., 12 oz. Baby Magnolia measured 20 inches at birth.
"We are tucked away safely at home and waiting for all of this to pass so we can finally introduce our friends and family to our Magnolia," the couple said in a statement released to Kinetic Content on Friday. "While we understand these are uncertain times, we are overjoyed to be here, a family of five!"
Terra and Joe are already parents to five-year-old daughter Penny and three-year-old son Grayson.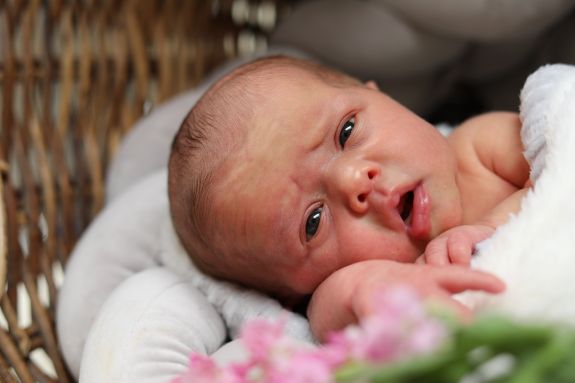 In an interview with People magazine, Joe confirmed that Magnolia has achondroplasia, which is the type of dwarfism that Terra and her daughter Penny have. (Joe has pseudoachondroplasia, as does Grayson.) Joe confirmed that Magnolia will undergo testing to see if she also has pseudoachondroplasia.
Terra told the magazine that the testing will be postponed, given the current global health pandemic going on at the moment.
"That's the last thing we are worried about right now though," she says. "Keeping the family healthy is No. 1."
Terra announced her pregnancy back in November, revealing that the third baby was a surprise to her and Joe.
"This pregnancy was not planned," she told People at the time. "This child will forever be a blessing."
Terra also sent her best wishes to her 'Little Women: LA' co-star (and on-and-off nemesis) Christy McGinity, whose daughter Violet was born earlier this month but passed away last Friday.
"Our hearts are broken for Christy and her family," Terra said. "We're devastated for her loss. No parent should ever have to bury their child."
RELATED STORY: Newborn Daughter of 'Little Women: LA' Star Christy McGinity Dies After Being Born Seven Weeks Premature
(Photos: Courtesy of Kinetic Content; Instagram)