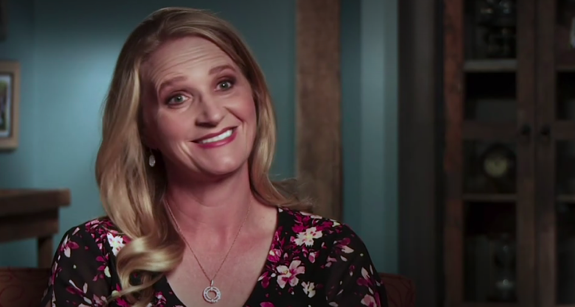 Christine Brown is free of Kody Brown–- her frizzy-haired husband of more than 25 years–- officially single, and ready to mingle.
Well, almost ready…
The Sister Wives star told People she's planning on dating, though she admits she isn't ready to jump back into the dating pool just yet.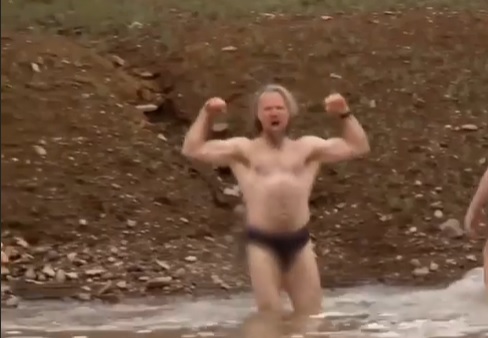 "[I'm] looking forward to dating, of course– because I'm not, you know, I don't want to be single for the rest of my life– but not yet," she said. "Like, I'm enjoying [my life] now. I didn't know life could be simple. I didn't know that my life was complicated, I didn't know my previous life was complicated and now when I look back on it, I'm like, 'Oh my Gosh!'"
Christine revealed she felt "free" when driving away from her house in Flagstaff, Arizona, and even though she wasn't sure what to expect, she remembers "feeling hope for the first time in a long time."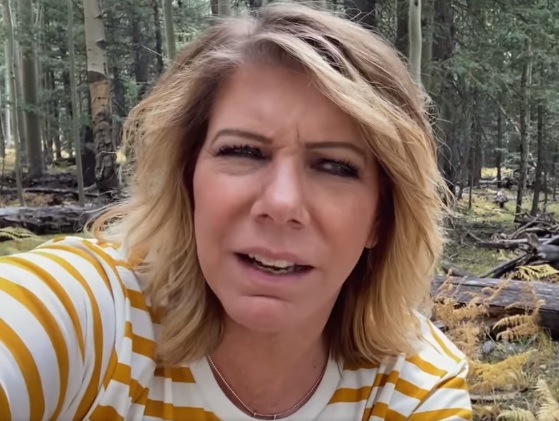 Though Christine plans to date in the future, she recently revealed on TikTok that she's "pretty picky" when it comes to potential partners.
"The thing is, is I have pretty high standards [now]," Christine told her followers.
"I love the idea of a romantic partner. That sounds lovely…I'm just going to let fate take care of that one," Christine told People of when another man will come into her life. "When it happens, it's just going to happen. I just believe in fate with this one."
As for what kind of guy she's looking for, Christine has a few requirements, one of which is the man must not be married to any other women.
"I will be a monogamist from here on out," she said. "I want a partnership. I want a guy who actually loves me, and wants to be with me intimately, that would be great! Someone just honest and kind would be really, really nice. The attraction needs to be there, though. There needs to be a mutual chemistry."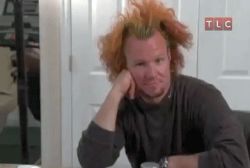 "But I love the idea of a romantic relationship, eventually. [An] adventurous [man] would be great; someone who just wants to try new things," she added.
Until she's ready to begin the hunt for the man of her dreams, Christine said something she's enjoying the most at the moment are "spontaneous adventures," many of which include her and Kody's youngest daughter, Truely, who relocated to Salt Lake City, Utah, with Christine after the split.
"Just being adventurous, deciding to go do something spontaneous," she said. "Like, I can't tell you how many times I've opened up Truely's door and been like, 'What should we do for fun today?' And so we just pick a destination and go and have fun and explore. I mean, it's just absolutely amazing."
"Spontaneous adventures" won't be the only thing keeping Christine busy. According to People, her cooking series with TLC, Cooking with Just Christine, has been renewed for a second season, proving that good things happen to those who walk away from a toxic marriage to someone like Kody.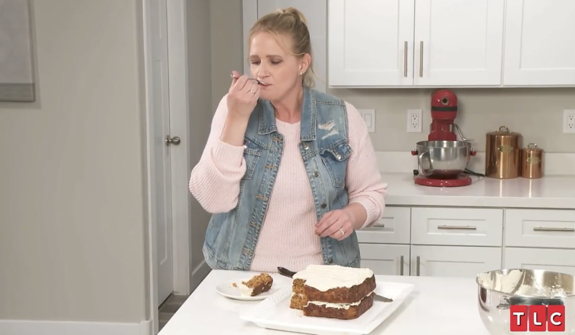 Season 2 of 'Cooking with Just Christine' premieres September 11 on TLC.com.
RELATED STORY: 'Sister Wives' Star Christine Brown Reveals Why She Ultimately Left Husband Kody Brown: "I Really Find It Hard to Stay With a Guy Who I Don't Respect"
(Photos: TLC; Instagram; TikTok)