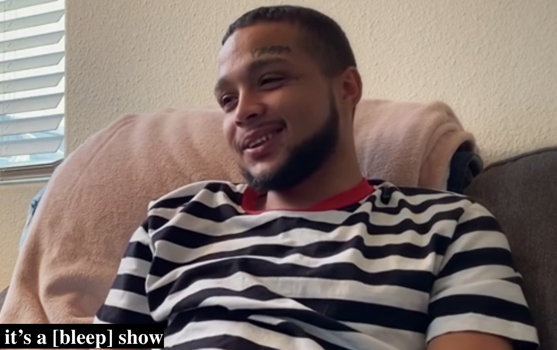 Bar Smith is currently behind, well…bars after being arrested earlier this month.
The Ashley can exclusively reveal that, while his wife Ashley Jones is away, Bar is sitting behind bars in Nevada. According to the Henderson Police Department, the 25-year-old Teen Mom 2 dad was arrested August 22 in Henderson, Nevada, and has yet to be released.
Bar was arrested and charged with a felony: being a fugitive from justice from another state.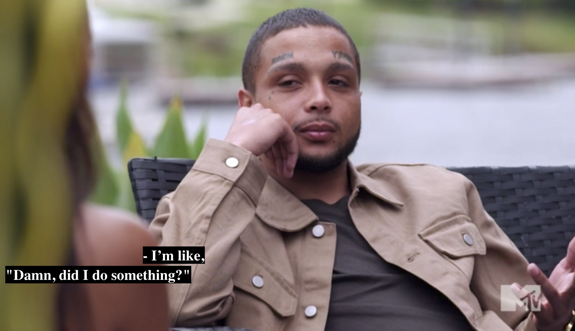 It does not specifically state which state had a warrant out for Bar's arrest, but he and Ashley and their daughter recently moved to Nevada from California, so it's likely California.
Two days after his arrest, an extradition hearing was held. Bar was present and representing himself legally at the time.
He was denied bond, and is currently an inmate at the Henderson Detention Center in Nevada. It appears that he will remain there at least until September 13, when he has his next hearing.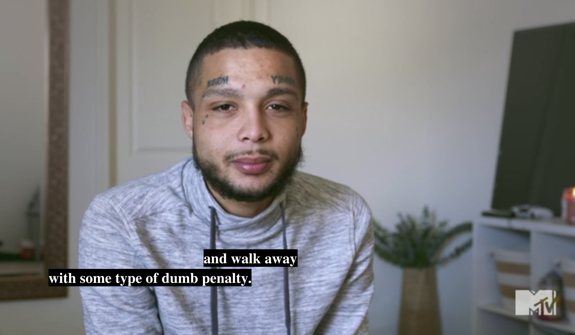 As you may recall, Bar was previously arrested in May 2021 for "willful discharge of firearm in negligent manner," which is a felony. That case is still pending, with the last hearing on record being held in February of this year. It is unknown if this case is related to Bar's current incarceration.
Bar's legal issues may come as a surprise to some 'Teen Mom' fans, as he has recently been trying to live a more-positive life. It was recently revealed that he went to rehab before moving to Nevada this summer. His rehab visit will reportedly be covered on the upcoming season of Teen Mom: The Next Chapter. Bar and Ashley's move to Nevada will also be covered; however, it's unlikely that it will be mentioned that Bar was a fugitive with a warrant when he moved to Nevada.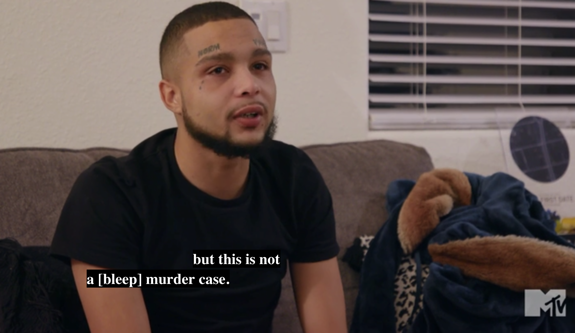 Ashley has yet to comment publicly on Bar's legally challenged situation.
UPDATE! While Ashley has yet to comment, Bar's mother, Shen Williams, posted a link to this story, accusing the show's producers of telling The Ashley about this arrest. "Producers hella funny they dropped it quick soon as they were told!" she wrote.
Shen then clarified that this arrest happened because Bar's lawyer did not inform Bar that he had a warrant.
"So for the record my son had warrant he didn't know he had. His lawyer did not call him," Shen wrote.
Shen then posted a photo of a dog in a cage joking, "This my son right now."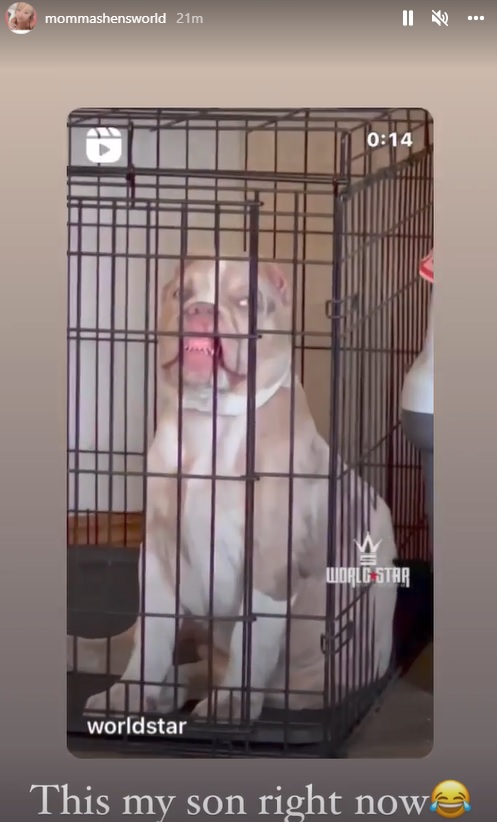 The Ashley will continue to update this post as more information becomes available…
RELATED STORY: Bar Smith Goes to Rehab, Briana DeJesus Is Betrayed By Her Mom Roxanne & More: Storyline of the Upcoming Season of 'Teen Mom: The Next Chapter'
(Photos: MTV)