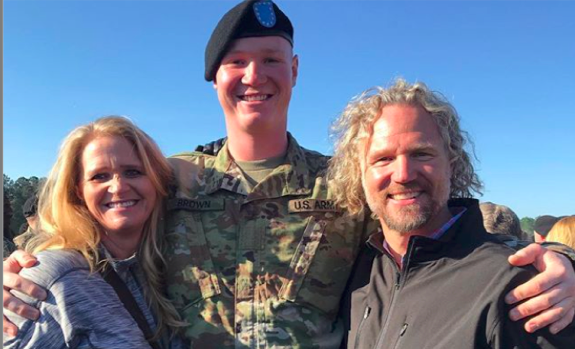 Paedon Brown is seemingly speaking out about things his father, Kody Brown, has said during recent episodes of Sister Wives about being the head of his family.
"Any king who has to say, 'I am the King' is no true king. Any man of the house that has to say, 'I am the man of the house!' is no true man of the house," Paedon stated on TikTok recently.
This is very obviously in reference to something Kody said on-camera during the Season 17 premiere episode, as well as during Season 16. Kody stated that, due to the way his wives were acting and not respecting his rules, he no longer feels like the "man of the house" within his family. He stated that he and his wives had agreed that he would be the head of the household when they all got married.
Next, Paedon raves about his mom, Christine, who was Kody's third wife until she left him in 2021.
"Me and my siblings say that my mom is a strong, independent woman all the time. People tell me, 'Paedon, your mom is a strong, independent woman' all the time. My mom does not claim to be a strong, independent woman because she IS a strong, independent woman," Paedon said.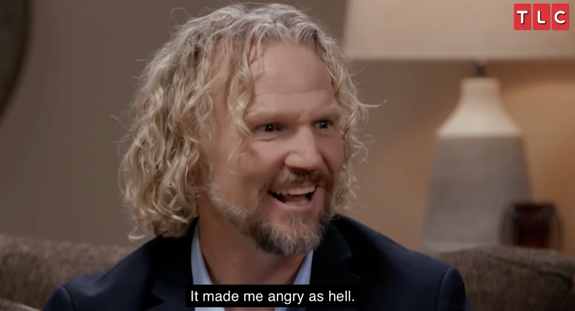 Fans seemed to enjoy Paedon calling out his dad.
"Broooooooo can we count how many times Kody has to remind everyone 'he's the leader,'" one person wrote in the comment section of Paedon's post.
"Any man of the house who is threatened by the existence of his own children is not the man of the house," another person wrote.
This is not the first time Paedon has shaded Kody on social media. Earlier this year, he stated that Kody was upset with him for some of the things he said on his Instagram and TikTok. (One thing that really irked the Kodster, apparently, was when Paedon wore a shirt that a fan had sent him with Christine's famous quote, "What does the nanny do," a reference to the fact that Kody's wife Robyn employs a nanny.)
"Me and Dad's relationship– because of a certain shirt…because I wore a specific shirt and that video blew up—Dad's relationship [with me] is kind of strained. It was just a joke but it kind of backlashed. And that's OK," Paedon said in March.
Paedon is not the only Brown Family boy who has problems with Kody. In a sneak peek clip of Sunday's episode of 'Sister Wives,' Kody's second wife Janelle revealed that her son Garrison "is done with" Kody and has informed Kody that he no longer wants anything to do with him, due to how he feels Kody has treated Janelle.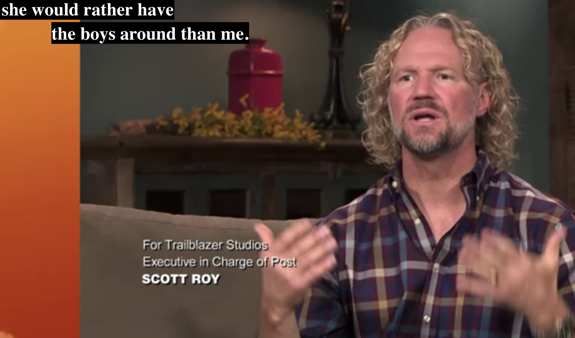 "He's telling his dad, 'I'm done, I'm done with you, because I don't like how my mom is being treated and how we're being treated at this house,'" Janelle says of Garrison.
"Garrison, with his narcissistic attitude, calls me up and goes, 'This is your fault and I'm never going to be around you again,'" Kody says.
In the clip, Christine clarifies that the tension has been building for years between Janelle's kids and Kody.
"Janelle's kids have been frustrated for years, because of the way he's treated Janelle for years," Christine says. "Janelle is fine with her relationship with Kody; she's said that it is everything she needs it to be…over and over and over she says that. Her kids feel different."
During last week's episode of 'Sister Wives,' Christine expressed that she felt Robyn was Kody's favorite wife, and that Robyn and her children were treated better than the rest of the Brown clan by Kody. Paedon has also stated in the past on social media that he feels Robyn is Kody's favorite wife.
"Dad found his soulmate. Dad found the woman he belongs with. I wouldn't fault someone for picking who they belong with," Paedon said, seemingly acknowledging that Kody's relationship with Robyn came at the expense of his relationship with his other wives.
"I'm sad that he picked [Robyn], but I'm not mad at him for it," he said. "He picked the woman that is his soulmate. And she picked him. And that's OK."
RELATED STORY: 'Sister Wives' Season 17 Episode 1 Recap: Christine Tells Kody She Plans To Leave & Kody Gets Peeved
(Photos: Instagram; TikTok; TLC)