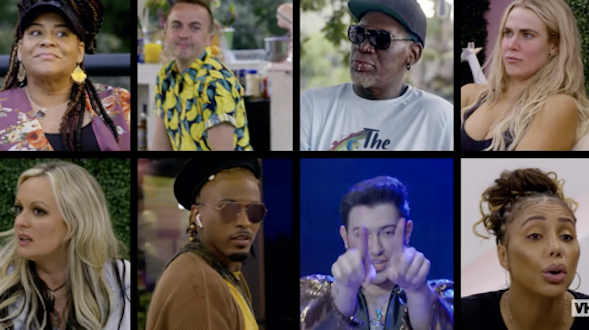 After a more than 15-year hiatus, The Surreal Life will return to VH1 this month, featuring a wild new cast of stars, packed together in a house and partaking in the ultimate "celeb-reality social experiment."
For those of you who are old enough to remember, 'The Surreal Life' launched on The WB in 2003, where it ran for two seasons before moving to VH1 for its final four seasons. The reality show wrapped in 2006.
Earlier this week, the new cast list, first trailer and details of Season 7 were released by VH1.
MTV Entertainment Studios announced last year that the series would be getting the reboot treatment, with VH1 reportedly hoping to tap back into some of its more successful reality shows of the early 2000s.
"'The Surreal Life' is known for bringing together some of the biggest names in pop culture and creating many unforgettable moments in reality television," Nina L. Diaz of MTV Entertainment Group said in a July 2021 press release. "We are excited to see how this stellar celebrity cast will make captivating television for audiences everywhere."
Check out the "stellar celebrity cast" list below, including some of the stars' past reality TV appearances.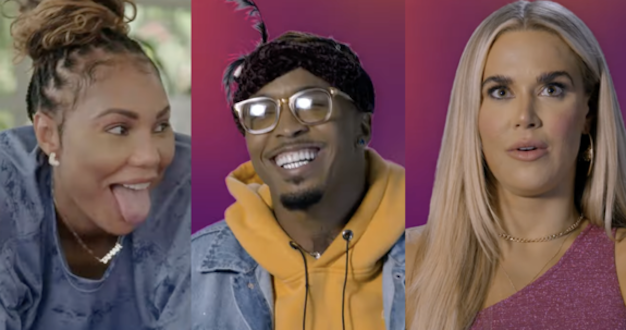 Tamar Braxton, Musician & Reality Star: Most recently, Tamar has appeared on her family's reality show, Braxton Family Values, but viewers may also know her from Tamar Braxton: Get Ya Life! or Tamar & Vince. The singer also competed on Season 21 of Dancing with the Stars and was the winner of Celebrity Big Brother 2 (US). Less than one month after appearing in a 2021 People magazine cover story where she declared, "I'm definitely not ever doing another docuseries about my life," Tamar signed on for 'The Surreal Life.'
August Alsina, R&B Singer & Songwriter
CJ Perry, Actress/Model & WWE Superstar: CJ was previously a cast member on E!'s Total Divas. She also appeared on a 2008 episode of Bravo's The Millionaire Matchmaker.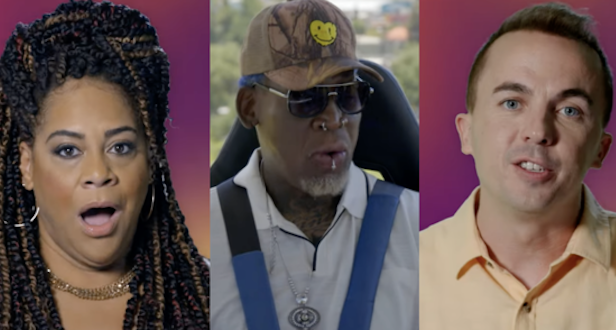 Kim Coles, Actress: Best known for her role on Living Single, Kim has prior reality TV experience, having appeared on Celebrity Fit Club in 2005.
Dennis Rodman, Retired NBA Star: Dennis was featured on multiple seasons of The Apprentice between 2009 and 2013. The former pro basketball player also appeared (as a patient) on Celebrity Rehab with Dr. Drew in 2010–- as well as Sober House-– and competed on Celebrity Big Brother 4 (UK).
Frankie Muniz, Actor: Best known for his role on the TV series Malcolm in the Middle, Frankie has competed on 'Dancing with the Stars' and is the former host of Dancing with the Stars Juniors.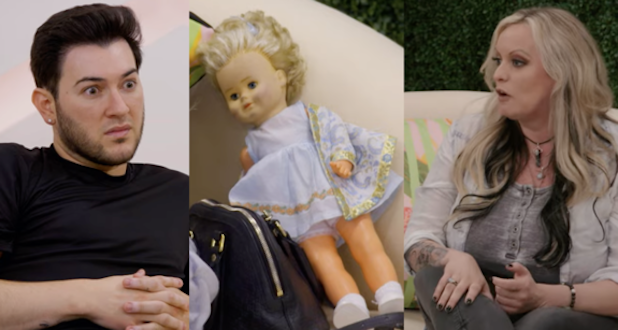 Manny MUA: YouTube Celeb & Makeup Mogul
Susan: Stormy Daniels' "Haunted Doll"
Stormy Daniels, Adult Performer: While it's certainly not her occupation, Stormy tells her co-stars, "People just know me as the girl that f**ked [Donald] Trump."
In the first trailer for 'The Surreal Life,' viewers get a sneak peek at some of the celebrity chaos in store for this season, with one of the biggest takeaways being that Dennis insists on letting it all hang out– literally.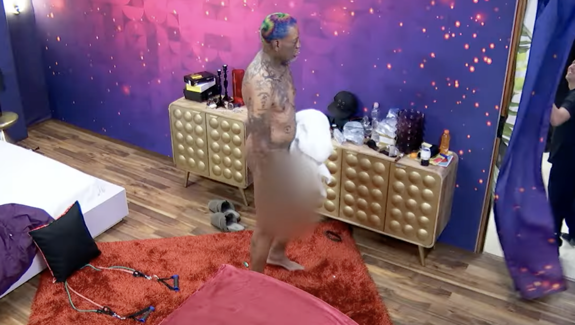 "We've all seen Dennis Rodman's dong," Frankie says in the trailer.
The new season of 'The Surreal Life' premieres Monday, October 24, on VH1. Watch the preview below!
RELATED STORY: Tamar Braxton Says 'Braxton Family Values' Will Return For Eighth Season, But "Not With A Foolish Network" Like WEtv
(Photos: VH1; Instagram; YouTube)