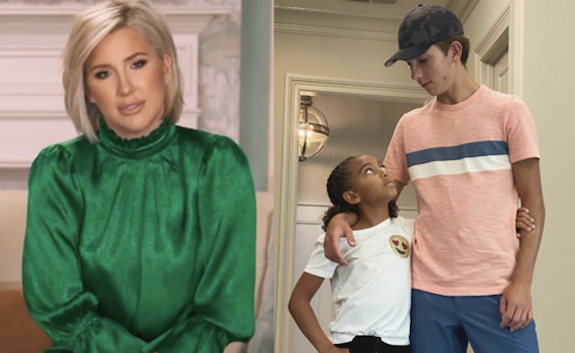 With her parents, Todd and Julie Chrisley, currently serving time in federal prison, Savannah Chrisley is adjusting to her new role of both sister and guardian to her younger siblings, 16-year-old Grayson and 10-year-old Chloe.
The Chrisleys appointed Savannah to care for their two underaged children as they serve their respective 12- and seven-year prison sentences for tax evasion and bank fraud crimes.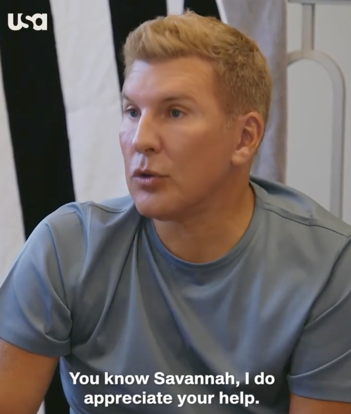 On the latest episode of her Unlocked podcast, the 25-year-old recalled a conversation she had with her father, who told her stepping in to care for Grayson and Chloe would be the hardest and most rewarding thing she's ever done.
"I'm starting to see that," Savannah said. "It's so crazy because I went from a place, sitting in the same chair thinking about how mad I was at God, 'Why would you allow these things to happen?' … Now I'm in a place of such peace."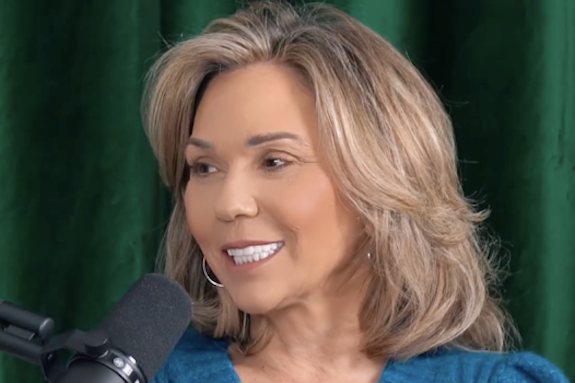 Savannah said that peace is exactly what her younger siblings need in their lives at the moment, though she's still trying to figure out how to care for Grayson and Chloe while also maintaining her role as their big sister.
"We need to figure out healthier ways to cope with things and deal with things," she said. "Even if it's just the little things, I'm trying to implement because I'm not their mom. I'm not their dad. I'm their sister. I want to stay in that role as sister, but it's hard when you're in the role of parent and discipline."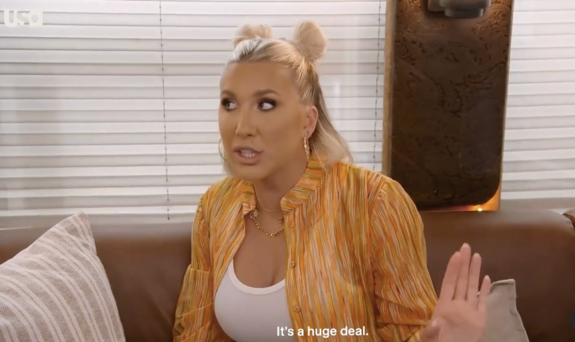 Savannah admitted to having a "full-on breakdown" recently while getting Chloe ready for a visit with their parents, though she said Chloe reassured her the following day, telling Savannah she was "doing a pretty good job."
Things like meal planning and grocery shopping are tasks Savannah is still trying to get a handle on, but she said knowing her parents are adjusting well to their new normal has given her a new sense of calm.
"The only thing that's turned my mindset around is seeing both of my parents right now sitting in federal prison camps and still having so much peace," she said. "My dad said for the first time in his life, he's felt a level of peace he's never felt before.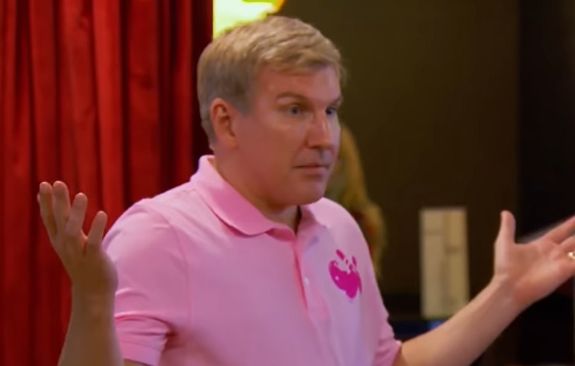 "I went this past weekend and saw both of my parents," she continued. "I was sitting there, and I've never felt the presence of Jesus more than sitting in that room."
The Chrisleys are currently in the process of appealing their convictions/sentences.
RELATED STORY: Savannah Chrisley Updates Fans On Her Parents Todd & Julie's Life In Prison; Says Younger Siblings Are Struggling to Process Everything
(Photos: USA Network; Instagram)