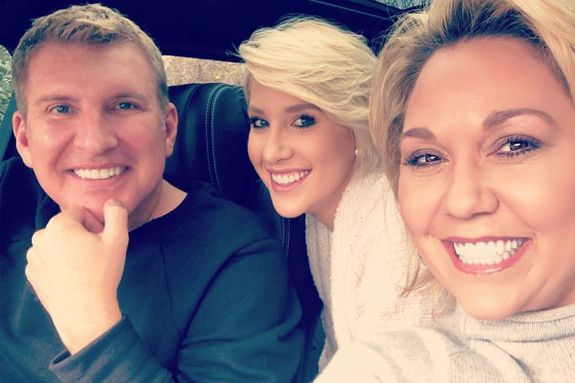 It's been less than a month since Todd and Julie Chrisley began serving their federal prison sentences, and while the Chrisley Knows Best couple has been known to live a rather lavish lifestyle, the two are allegedly adjusting well to life behind bars.
On this week's episode of Savannah Chrisley's Unlocked podcast, the 25-year-old discussed how prison life is going for Todd and Julie, who are serving respective 12- and seven-year sentences after being found guilty of tax evasion and bank fraud crimes.
Though her parents have only been living the prison life for a couple of weeks, Savannah said her mom and dad "are okay," E! News reports. In fact, Savannah said Julie has been keeping herself busy by working, going to church, making prison pals and "playing some spades."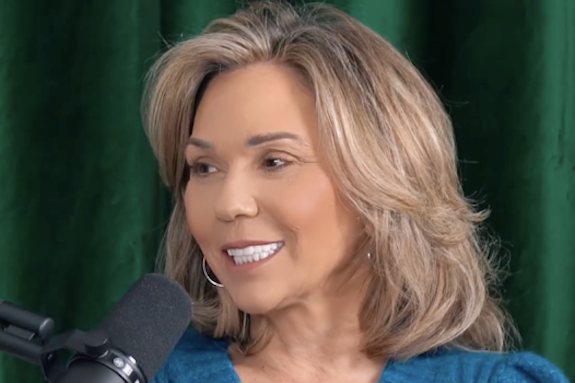 "She's honestly doing really well," Savannah said of her mom, who is serving her time at a facility in Kentucky. "It sounds crazy for me to say, 'All right, they're doing really well,' but they are."
As for Todd, who is serving his sentence at a facility in Florida, "he's doing pretty good," and has been working at the facility's chapel. Savannah called her dad's new gig "absolutely amazing," adding that Todd is still able to communicate with the family quite often.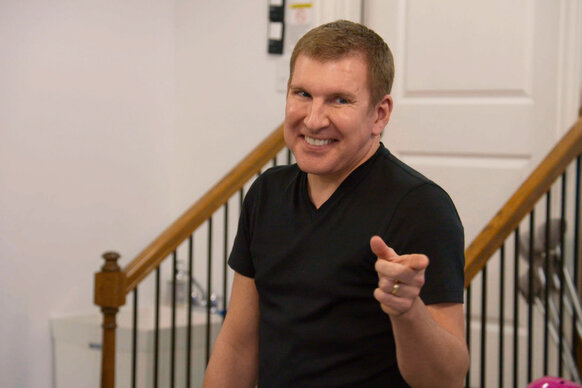 "We talk to him, we email him," she said. "We get to see him, so for that, I am forever grateful, because there are so many people that don't get to see their loved ones that are in different facilities, that are maybe in maximum-security prisons that don't get visitors, that have to say hello through a piece of glass."
While Todd and Julie seem to be adjusting to their new accommodations fairly well, the same cannot be said for some of their children– particularly 16-year-old Grayson and 10-year-old Chloe. (Chloe is the biological daughter of Todd's eldest son Kyle Chrisley, though she was adopted by Todd and Julie in 2016.)
As The Ashley previously told you, Savannah has stepped in to take care of her younger siblings in their parents' absence, though helping the kids adjust to what's going on in the family has proved to be a challenge for her, People reports.
"It's been hard," Savannah said. "It's been hard to understand, process and also help two kids process what's going on in our life."
"[It's a] very, very difficult [thing to do,]" she added. "I'm trying to stand strong and not break and be strong for them. So they feel comfortable enough to break down, and it's tough."
Savannah revealed Grayson recently "had a breakdown" over the situation his parents are in, while Chloe is also "trying to process them being gone and missing her mom."
"We were driving down the road the other day and Chloe had so much anger towards the situation and she just said, 'Why? They're not bad people, they don't belong there,'" Savannah recalled. "She looked at me with tears just rolling down her face and said, 'Guess what? I pray all the time. I pray for mom and dad to get home, I pray all day and guess what Sassy? Nothing happens– it doesn't work.' And when a 10-year-old says that to you, how do you respond?"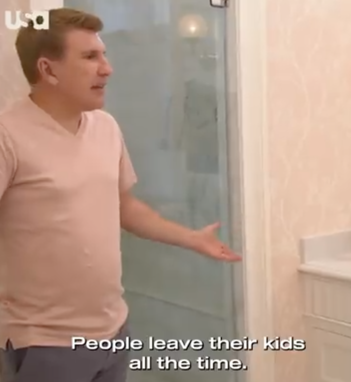 Though Savannah said her parents' absence "feels like a slow death," Todd and Julie's legal issues have inspired her to "bring awareness to how broken our prison system is, how we have a system that does not encourage rehabilitation."
" … It does not encourage growth," she continued. "It doesn't encourage forgiveness, it just encourages, really, beating someone down further than they are, and that's really, really sad."
The Chrisleys are currently in the process of appealing their convictions/sentences.
RELATED STORY: Todd Chrisley Still "Has Faith" He & Wife Julie Will Get Legal Redemption; Savannah Chrisley Compares Chrisley Sentencing to 'RHOSLC' Star Jen Shah's Sentencing: "It Makes No Sense"
(Photos: Instagram; USA Network)