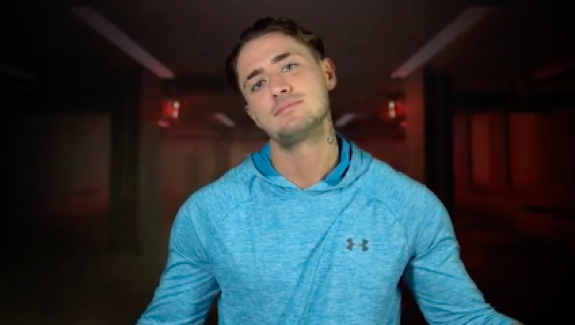 Stephen Bear was supposed to be sentenced January 31 for sharing a sex tape of his former Challenge castmate Georgia Harrison in 2020. However, according to the Mirror, Bear's attorney Gemma Rose filed a motion to delay the hearing until March so that Bear can undergo a "psychiatric assessment."
It's unclear why she deemed it necessary, but Gemma stated that it would be "beneficial" for the court to have a clear diagnosis.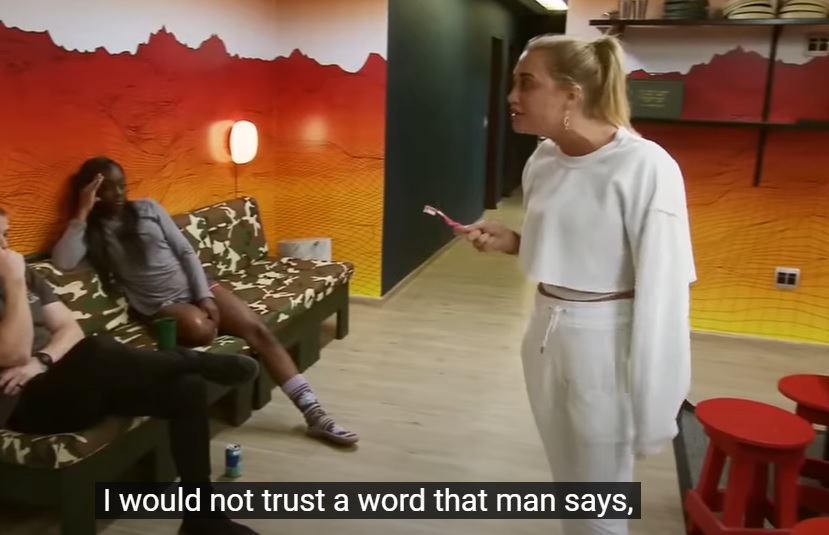 "The sentence should be adjourned for the wait to prepare this report. I [realize] the delay will cause stress and anxiety to all those involved in the proceedings, but it's in my submission the court have all the evidence available before it," she claimed.
Gemma referenced Bear's behavior during the trial and seems to believe a psychiatric report will shed light on how he conducted himself.
Good morning – we're back in Chelmsford Crown Court for Stephen Bear's trial. The case has just been called on and the jury should be sent out again soon to continue deliberations – live updates, as always, in the blog: https://t.co/Ux11JIxTvq

— Ellis Whitehouse (@E_Whitehouse293) December 13, 2022
During the four-day trial, which took place in December 2022, Bear showed up dressed in a fur coat, holding a cane and puffing on a cigar. He had denied posting the revenge p0rn on his OnlyFans account, claiming he had been hacked. Bear also bragged about having sex with multiple women while he was on the stand.
"He had just broadcast their private sex lives and he gave no thought about whether they wanted to have it broadcast in that way … If he disregarded their privacy, isn't it more likely that he disregarded Georgia's on the 8th of November?" Prosecutor Jacqueline Carey KC asked the court on the final day.
The jury was initially unable to reach a unanimous decision but on December 13, 2022, Judge Christopher Morgan allowed a majority vote of at least 10 out of 12. After deliberating for less than 30 minutes, the jury found Bear guilty of voyeurism and distributing private images of a sexual nature.
"In my opinion, from the beginning, it was never a fair trial," Bear told the court upon hearing their verdict. "What the press were saying about me, I was always fighting a losing battle, and it is what it is."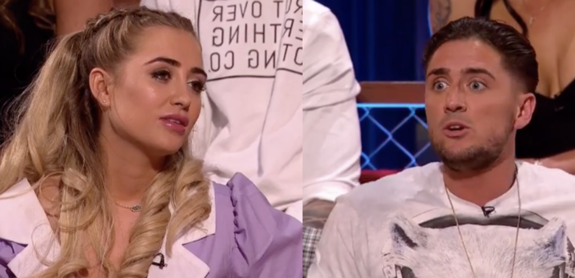 Jacqueline shared that the court isn't opposed to the delayed sentencing. She revealed that Georgia would be at the hearing and is planning to read her victim impact statement to the court.
Judge Morgan set the sentencing date for March 3 and stated, "The defendant must be made aware of the new sentencing date and if he doesn't attend without good reason, a warrant could be issued for his arrest."
Bear faces up to two years in prison for his crimes.
Throughout his ordeal, Bear's now-fiancé Jessica Smith has stood faithfully by him and accompanied him to court during his trial. Following his conviction, Bear proposed to Jessica on a trip to Paris, which he shared on TikTok. The two were seated at the Moulin Rouge when Bear got up to get the crowd's attention.
@8earzy

She said yes! 💍❤️ That was best moment of my life so far . Not only did over 5,000 people see that in the Moulin Rouge in Paris. But it broadcasted live on the streets of France next to the Eiffel Tower for 100's of thousands to see 🙌🏽🙌🏽 @Jess Lily means the world to me and im lucky to spend every day with you ❤️🐾
"I love her so much, she's my rock. She means everything to me," he yelled over the balcony before presenting Jessica with an engagement ring.
"That was the best moment of my life so far," Bear wrote. "Not only did over 5,000 people see that in the Moulin Rouge in Paris. But it broadcasted live on the streets of France next to the Eiffel Tower for 100's of thousands to see."
"The most perfect evening ever, thank you for making it so special," Jessica replied. "I can't wait to spend the rest of our lives together!!! I love you forever and always."
Fans were not so impressed with Bear's loud display.
"I would run out of the building," one quipped. "Hopefully she will wake up," another shared. Another simply stated, "omg the worst."
RELATED STORY: Three New Hosts to Join TJ Lavin For 'The Challenge: World Championship'; Paramount+ Reveals Show Format & Release Date
(Photos: MTV; Twitter; TikTok)