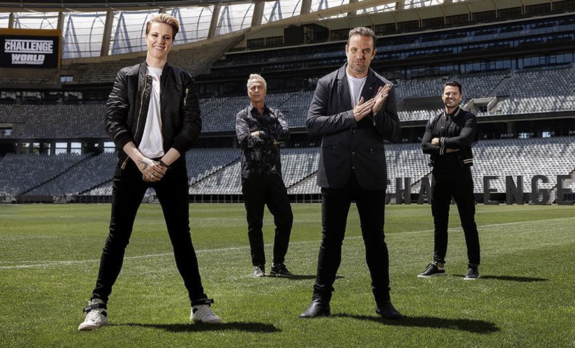 Get ready for a season of The Challenge like never before!
The Challenge: World Championship will debut on Paramount+ in March–- on the heels of the upcoming season finale of The Challenge: Ride or Dies on MTV–- bringing international winners and MVPs from The Challenge: Argentina, The Challenge: Australia, The Challenge: U.K. and The Challenge: USA.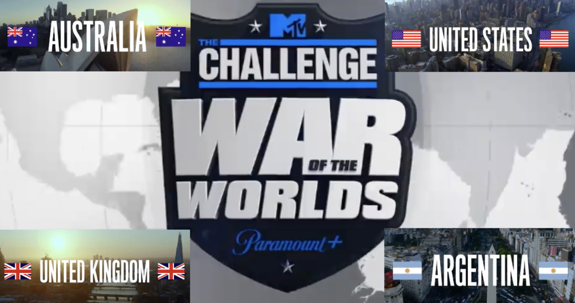 As The Ashley told you in February 2022, the international spinoffs aired last year in their respective countries, while 'The Challenge: USA' aired on CBS and featured reality TV stars from the CBS network. While no one from the MTV 'Challenge' world participated in any of international spinoffs, Variety reports that some familiar faces will take part in 'World Championship,' as each competitor will be paired with a "Challenge legend."
"[The 'Challenge' legend] will help them win power, politic and avoid elimination in order to make in to the most difficult challenge of them all, the brutal finale worth $500,000," the series press release states. "In the end, only the most dominant will conquer the game and prove they are not just the best in their home country, but the best in the world."
While the full cast will be announced in the coming weeks, it has already been revealed that longtime 'Challenge' host TJ Lavin will return for hosting duties; however, unlike previous seasons, TJ will co-host this time around. Joining TJ will be Brihony Dawson of Australia, Mark Wright of the United Kingdom, and Alejandro "Marley" Wiebe of Argentina.
"Announcing our hosts for the FIRST-EVER global tournament!" Paramount+ posted to its official Instagram page. "The #ChallengeWorldChamp is bringing together past champions from 4 different countries to compete for the title of ALL titles, hosted by @TJLavin, @BrihonyDawson, @Wrighty_, and @Marley_ok!"
'The Challenge: World Championship' will be 12 episodes, which will begin streaming on Paramount+ March 8 with back-to-back episodes available in the U.S. and Canada. (The show will drop the following day in the U.K., Latin America and Australia; it will be available March 15 in Germany, Switzerland, Austria, Italy and France.)
RELATED STORY: 'The Challenge: All Stars' Season 4 Cast Has Been Revealed: Check Out the Stacked Lineup of Returning Contestants
(Photos: Paramount+; MTV; Instagram)