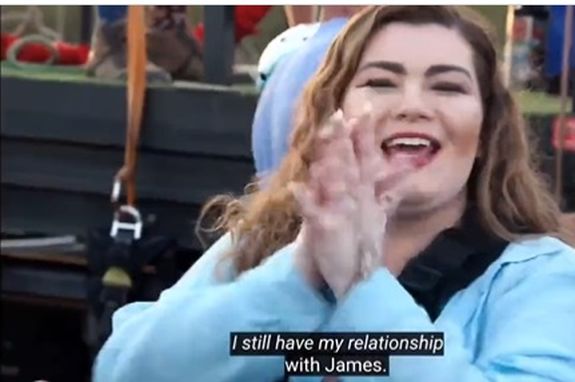 From getting ratings to getting more time with their kid, it's been another busy week for the stars/former stars of the Teen Mom franchise! In an effort to bring you up-to-date on the latest Teen Mom OG and Teen Mom 2 news, The Ashley brings you the Teen Mom News Pile.
Here are some of the major (and minor but interesting) 'Teen Mom'-related things that happened over the last few days…
Amber Portwood Scores More Sleepovers With Son James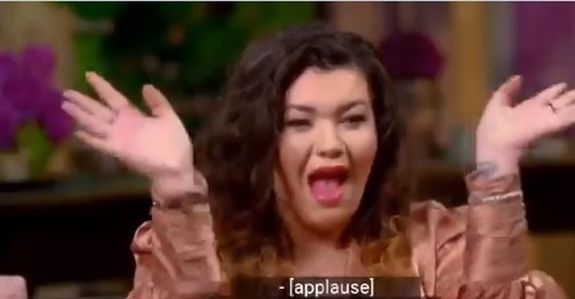 Amber Portwood has a reason to do a celebratory jump on her trusty couch!
The Sun broke the news this week that the 'Next Chapter' star has been granted five overnights a month to visit her son, James. This is two extra overnights than Amber was currently receiving.
As The Ashley previously reported, James moved from Indiana to California with his dad (Amber's ex) Andrew Glennon last year, after Andrew was granted sole custody of the four-year-old. The court ruled that Amber would have three overnights a month with James, a number that would gradually be increased until it reached five nights a month, which is where it will be very soon.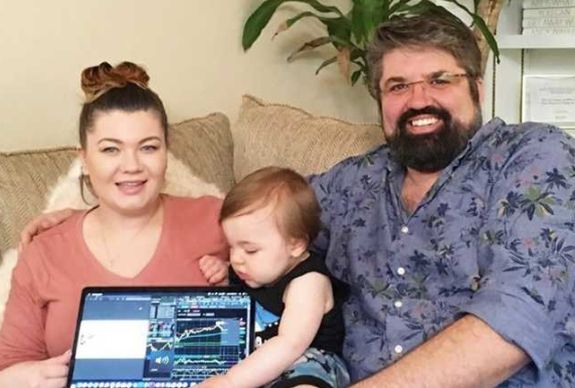 As part of the custody agreement, Amber has been ordered to fly to California every other month for visitation with James, with Andrew being ordered to bring James to Indiana on the alternating months for visits, as well. While the custody plan is being rolled out in phases to help James adjust, it allowed Amber overnight visits with her son for the first time since 2019–- when she and Andrew split following Amber's arrest for domestic battery against Andrew.
According to The Sun, Amber can also celebrate the fact that she and Andrew no longer have to submit monthly drug test results as part of their custody agreement. (The site reports that Amber passed all of the court-ordered drug tests she submitted.)
The site reports that Amber has done a good job of remaining in contact with James, despite the distance between them, using Facetime to talk to the boy while they're between visits.
When a paparazzi at the Los Angeles International Airport asked Amber in December how she was handling the custody arrangement, she said she was "doing very well" and continuing to jump "through some of those hoops." (Amber was likely referring to having to submit the drug test results monthly.)
"Almost finished jumping through some of those hoops, thank God!" Amber added.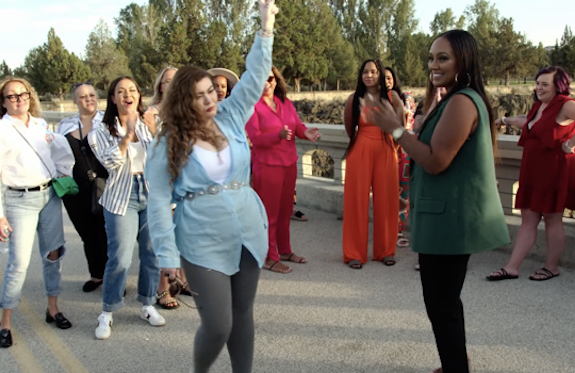 Chelsea Houska & Cole DeBoer's HGTV Show Sees a Spike In Viewers After Season Premiere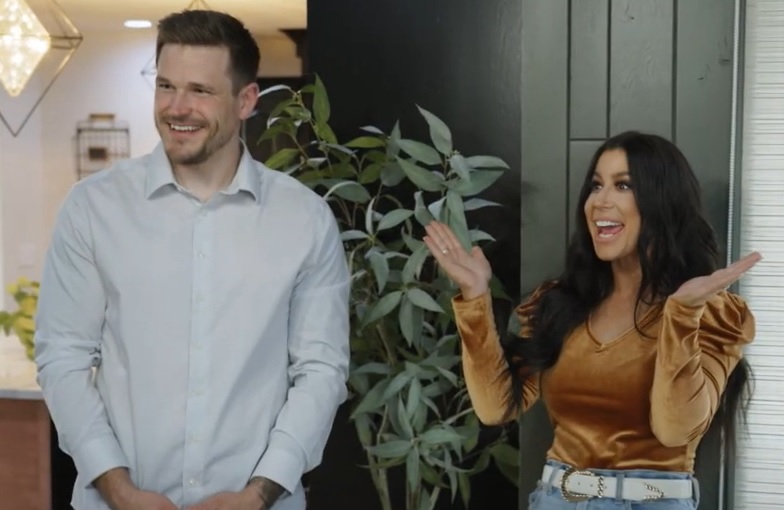 The ratings went way up for Episode 2 of Chelsea Houska and Cole DeBoer's new HGTV show Down Home Fab.
The show has faced its fair share of online critics since it premiered earlier this month, but that has not stopped viewers from tuning in. Episode 2— which aired earlier this week— saw a huge spike in ratings from Episode 1, with Showbuzz Daily reporting a whopping 850,000 viewers. (That's 172,000 more viewers than Episode 1 had.)
The episode also finished in the Top 15 Cable Telecasts for the night in the coveted 18-49 category.
As The Ashley told you last week, 678,000 people tuned in to watch the former 'Teen Mom 2′ couple sling black paint and cowhides on the series premiere of 'Down Home Fab.' That was more than double the amount of viewers that watched the cast of 'Teen Mom Family Reunion' throw furniture and body fluids on Episode 3 the same week.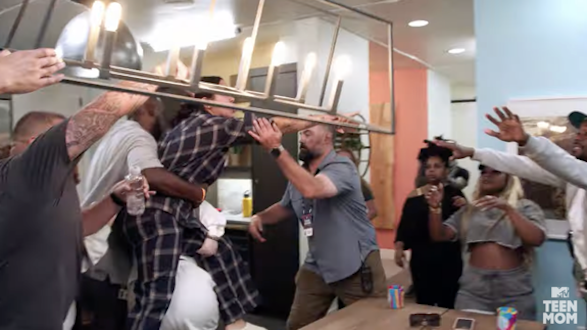 'Down Home Fab' airs Mondays on HGTV and episodes are also streaming on Discovery+.
Bar Smith Gives An Update on Where His Relationship with His Mom Shen Williams Stands After Her Latest 'Teen Mom Family Reunion' Rant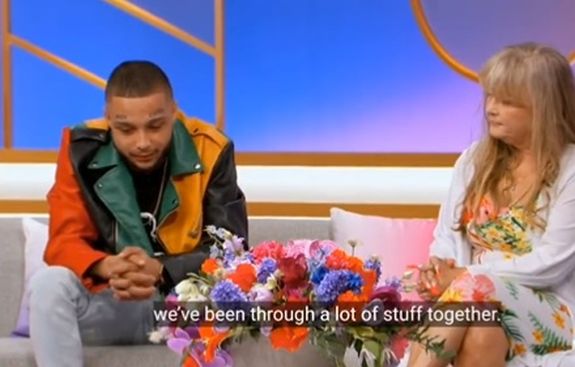 Another day, another airing out of family drama, ignited by none other than Shen Williams.
Shen, the mother of Bar Smith and mother-in-law of Ashley Jones took to her Instagram following this week's episode of 'Teen Mom Family Reunion', seemingly amused by the altercations that took place between Ashley and Briana DeJesus (as well as their moms, Tea and Roxanne). However, in typical Shen fashion, she had to throw some digs at her estranged son and daughter-in-law while sharing her take on what went down on the show.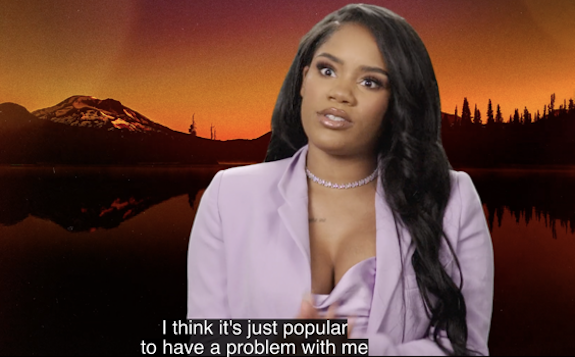 "I told y'all about Internet gangstas go look back we keep saying it," Shen wrote on her Story, which was later shared by @teenmomshaderoom_ on Instagram. "I'm team me. But I know who telling the truth cause we went thru it. And ole boy wasn't there to protect. Keep yo good ole dog close because looks like the cat is out of the bag og."
(While The Ashley isn't a certified "Shen Speak" translator, she believes that Shen is saying that Bar– aka "ole boy"– wasn't there to fight Ashley's battles, and that's why this happened. Also, the "Internet gangstas" she's referring to are Ashley and Tea.)
Shen went on to tell her followers that she had "a lot to say about the show and the s**t going on," but people weren't "ready for it." She also clarified that she's no longer speaking about those she doesn't know, but has opinions on who she DOES know– presumably her saliva-spitting daughter-in-law, Ashley.
"Like I said no fight just a bunch of stunts for the show," she added. "Stop falling for the edits and the ones pumping that s**t up. No actions just stunts with security there. You didn't even throw it and trolls don't assume. U saw the same s**t I saw. I needed that laugh this morning."
(In "Shen Speak," this means that Ashley and Tea only did what they did because they knew security was there and would stop it.)
In response to the repost of his mom's Stories, Bar responded (and later deleted) that Shen has become "irrelevant" in not only his and Ashley's lives, but also their daughter, Holly's. He also accused his mom of lashing out due to jealousy.
"It's sad that you wake up upset and go to take it out on us," Bar began the comments he left on the post.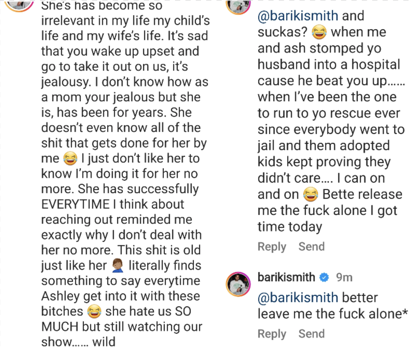 "I don't know how as a mom you're jealous but she is, has been for years," Bar wrote. "She doesn't even know all of the s**t that gets done for her by me. I just don't like her to know I'm doing it for her no more. She has successfully EVERYTIME I think about reaching out reminded me exactly why I don't deal with her no more. This s**t is old just like her.
"Literally finds something to say every time Ashley get into it with these b*tches," he continued. "She hate us SO MUCH but still watching our show…… wild."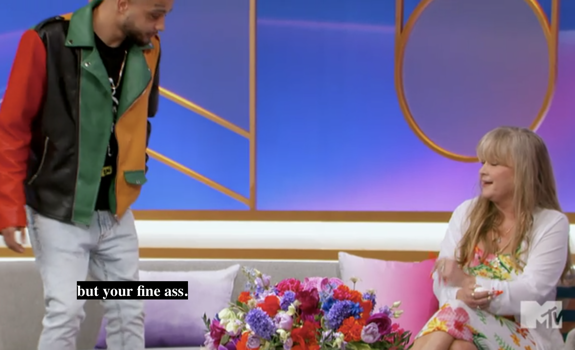 Bar went on to mention an incident in which he allegedly ran to his mom's "rescue," claiming that he and Ashley "stomped" Shen's "husband into a hospital 'cause he beat you up." Bar added that Shen "better leave me the f**k alone."
Shen claimed in the comment section of the post that she had opinions that she didn't share, and also that she didn't want to be involved with any of the drama. Shen's comment was slammed by fans of the show who argued that her actions told a different story.
"You don't wanna be involved but post slides talking gibberish," one person wrote.
"People who don't wanna be involved in drama normally don't insert themselves into drama," another commented.
Kail Lowry gave a sad update on where her son Isaac Rivera's relationship stands with his former stepdad Javi Marroquin
The once-loving relationship between Javi and Kail's son Isaac is apparently no more.
On a recent episode of her Coffee Convos podcast, Kail gave her listeners an update on where Isaac and Javi stand today, five years after Kail and Javi's divorce. While the pair were shown on social media hanging out together in January 2022, things have changed since then.
"To this day, [Isaac] still has Javi in his phone as 'Stepdad,' but they don't have a relationship," Kail told her co-host Lindsie Chrisley.
She went on to discuss how her and Javi's 2017 divorce changed Isaac, who was very close to Javi during the marriage and even called him "Dad." (Isaac's biological dad, Jo Rivera, was very much in his life, though.)
View this post on Instagram
"I think that my divorce [from Javi] affected Isaac ten-fold," Kail said. "He was too young [to be affected by] me and Jo's split. I don't think my other breakups impacted him the same way my divorce [did].
"Isaac's life, and I think Isaac as a person, changed when Javi and I got divorced, and I will never not feel like that," she continued. "His age was part of it. Those were very formative years of his life. I was also going through my own [stuff]; I was growing up. I was f**king up separately from my divorce. I just wasn't who I needed to be at that point.
"Isaac decided on his own to call Javi 'Dad.' Isaac loved Javi, and Javi got him tattooed on his arm. That was his dad. He had two dads," Kail added.
View this post on Instagram
Although Kail and Javi are no longer in a good place in their co-parenting relationship, Kail did praise Javi for being such a good stepparent to Isaac.
"The way that Javi loved Isaac is what I would expect for all stepfathers or partners who are coming into a relationship with children," she said. "That's how I expect a stepchild to be loved. [Javi] kind of set the bar for that."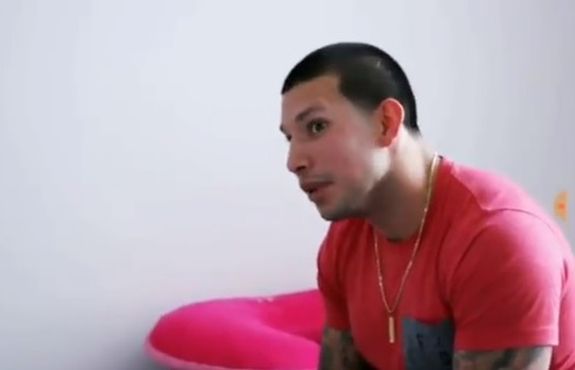 To catch up on more recent 'Teen Mom' news, click here!
(Photos: MTV; Instagram)