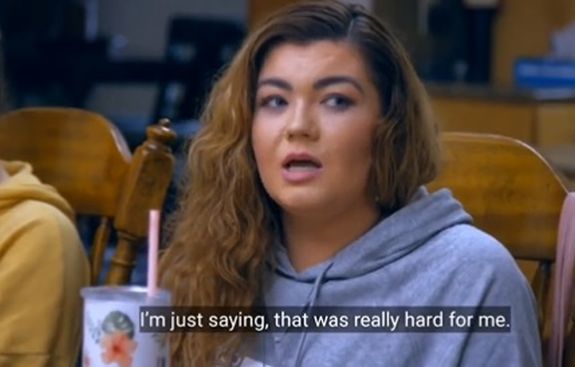 Amber Portwood is trying to make her geographically challenged custody agreement work– by putting in the work!
The Teen Mom: The Next Chapter star was spotted hustling her way through Los Angeles International Airport on Tuesday, on her way to visit her son James, who now lives in California with her ex, Andrew Glennon. (As The Ashley previously reported, James moved from Indiana to California with Andrew in the fall, after Andrew was granted sole custody of the four-year-old.)
When a paparazzi reporter from The Sun asked Amber how she was handling her son's new custody arrangement, she stated that she's doing whatever it takes to see her son.
"I'm actually doing very well and I'm doing everything, jumping through those hoops," Amber says, before slyly adding, "Almost finished jumping through some hoops, thank God!"
Those "hoops" include having to fly to California every other month to have visitation with James. (Andrew has been ordered to bring James to Indiana on the alternating months for visits, too.) The custody plan is being rolled out in phases to help James adjust, and Amber has been given overnight visits with the boy for the first time since 2019–- back when the former couple split following Amber's arrest for felony domestic battery against Andrew.
While at the airport, Amber discussed how having James living across the country from her home in Indiana has changed things.
""It's just going to be so different compared to what I've been used to. Being in two different locations. I still have him, but it's hard," she said.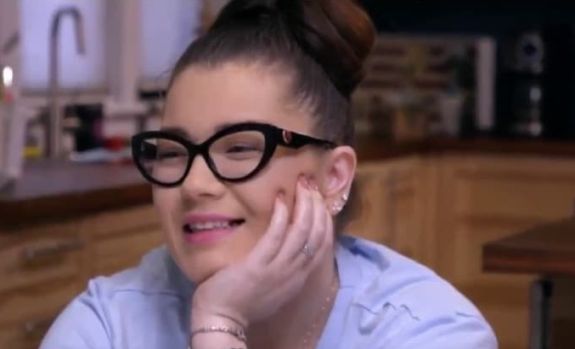 "But people do this every day. Everybody out there needs to understand that I'm not the only one," Amber added.
According to The Sun, Amber stated that she and Andrew are "trying" to work on their co-parenting relationship for James' sake. (As fans know, Andrew and Amber were locked in a nasty custody court battle for years before the ruling earlier this year.)
On a recent episode of Teen Mom: The Next Chapter, Amber discussed one of her visits to California where she met up with James and Andrew and hung out with them both.
"Seriously, do you know how hard it is to try to co-parent with someone who doesn't want to co-parent?" Amber said to her ex Gary Shirley (whom she shares daughter Leah with) and his family.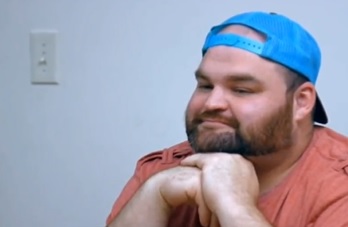 When asked at the airport if she is hoping to get full custody of James someday, Amber seemed to have little hope of that happening.
"Honestly, it is what it is. [We're in] two different states," Amber said. "Nothing feels any different [when I'm around James]…If I'm going back and forth [between states] and that's what I need to do, then that's what I need to do."
RELATED STORY: Amber Portwood's Young Son James Has Moved to California with Amber's Ex Andrew Glennon
(Photos: MTV)