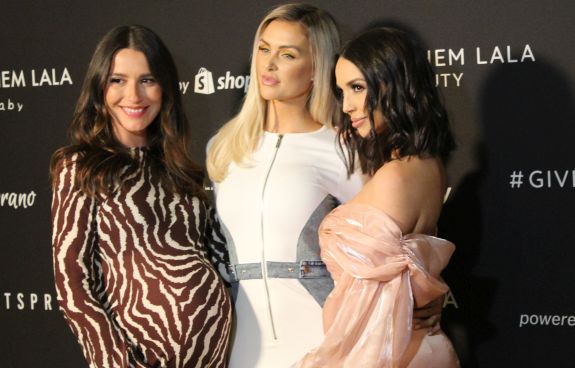 Lala Kent took time out of last week's VIP launch party for the "Give Them Lala & Friends" pop-up to talk with Entertainment Tonight about her split from Randall Emmett, battle for custody of their toddler daughter, Ocean, and the 10th season of Vanderpump Rules.
"I mean, the Lala that was onscreen was still trying to process what had happened, you know? We were so fresh and in it," she says of the season, which began filming last summer, just months after she and her former fiancé called it quits.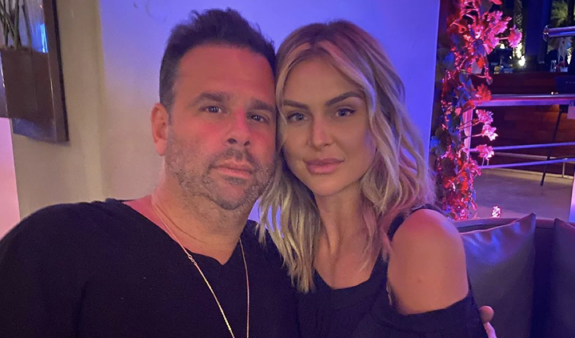 While the latest season of 'VPR' was filming, the Los Angeles Times released an exposé of Randall's business and personal dealings that included allegations of offering acting jobs for sex. Randall has denied the allegations but, in the Entertainment Tonight interview, Lala said she's heard much worse about her ex, which is what's prompting her to fight so hard for custody of Ocean.
"It's horrific and disturbing, and it's why I'm in a custody battle," she said. "Ocean Kent has to be protected. It's really bad."
Back in January, news broke that Ambyr Childers, Randall's ex-wife and the mother of his two oldest daughters, had revealed in a court filing that Randall was being investigated by the FBI for "suspected activities with child exploitation and pedophilia." Randall denied the allegations. At the time the story broke, Lala posted to Instagram, "Keep telling yourself whatever you need to to help you sleep at night. You're seen."
Lala wouldn't confirm in the Entertainment Tonight interview if she's seeking sole custody of her daughter, explaining she wants to keep some aspects of the family drama private.
"I would prefer not to touch on what exactly I'm fighting for; I feel like that we can keep, you know, just behind closed doors for Ocean's sake, but I'm doing what I need to do to ensure her safety and her future," she said.
Ocean continues to be raised by both of her parents, even though the two are no longer on speaking terms and only communicate via an app that was selected by their legal teams, as Lala shared with her castmates in a recent 'VPR' episode. Though Lala can talk about Ocean and Randall on the show, neither one will be seen this season.
Lala is apparently not thrilled that Randall won't allow Ocean to film for the show.
"He likes to be in the spotlight, he had no problem parading my child into scenes when he was a part of it, and now suddenly it's not good for her? So, I knew. Like, he didn't even have to send me some stupid legal letter, I was like, I know how this works. I'm not tripping on it," Lala told Entertainment Tonight.
With all she's going through moving on from her relationship with Randall and raising Ocean, Lala recognized all the things she has to be grateful for, including her friends, businesses (which she insists Randall did not bankroll or invest in), and the fact that she and Randall never tied the knot.
"Oh my gosh, I am so happy that we never got married!" Lala said. "That was the biggest blessing in disguise. I don't know what I did right in my lifetime to be able to have this beautiful baby, and then also get out of this relationship, like, without a metaphorical scratch. I'm like, the universe definitely was looking out for me."
RELATED STORY: Lala Kent, Scheana Shay & Kristina Kelly Host First Los Angeles Pop-Up Event & 'Vanderpump Rules' Season 10 Viewing Party: See All the Exclusive Photos
(Photos: Bravo; The Ashley; Instagram)