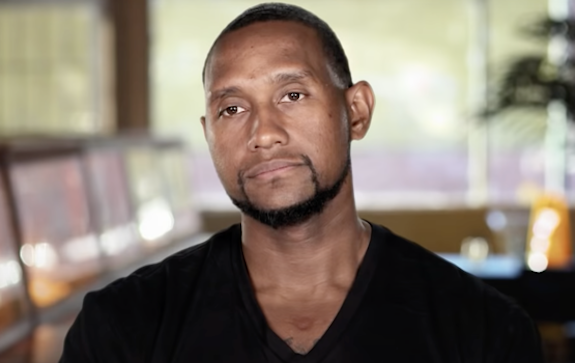 Welcome to Sweetie Pie's star James "Tim" Norman has been sentenced to life in prison for arranging the murder of his nephew, Andre Montgomery Jr., who also appeared on the OWN Network reality series.
Tim was found guilty in September of conspiracy to commit murder-for-hire, murder-for-hire and conspiracy to commit mail and wire fraud in the fatal shooting of his 20-year-old nephew Andre, People reports. The shooting occurred on March 14, 2016.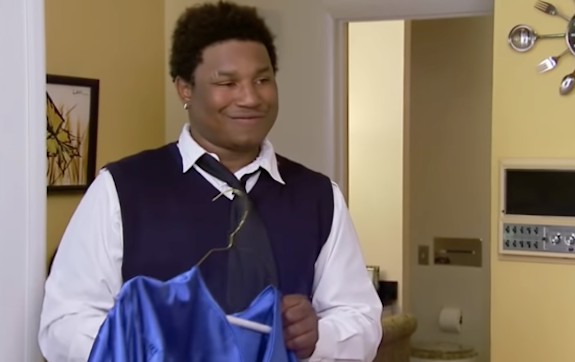 According to a press release from the U.S. Attorney's Office Eastern District of Missouri, Tim took out a $450,000 life insurance policy on Andre before arranging his murder. However, instead of cashing in on the policy, Tim was caught and will now spend the rest of his life behind bars.
"Tim Norman portrayed one image to the public, but there were more sinister intentions lurking underneath," Assistant U.S. Attorney Angie Danis said during Thursday's sentencing hearing, the press release stated. "And the measure of someone's character is what they do when they think no one is watching. When he thought no one watching, he planned the execution of his nephew and carried it out."
Tim and Andre both appeared on 'Welcome to Sweetie Pie's,' a reality series documenting Miss Robbie Montgomery (Tim's mom and Andre's grandmother) and her family's soul-food restaurants, Sweetie Pie's. The series aired for nine seasons, with the finale airing on June 9, 2018.
The last Sweetie Pie's restaurant in St. Louis closed in September 2022, the same month Tim was convicted of arranging Andre's murder. The Jackson, Mississippi, location remains open.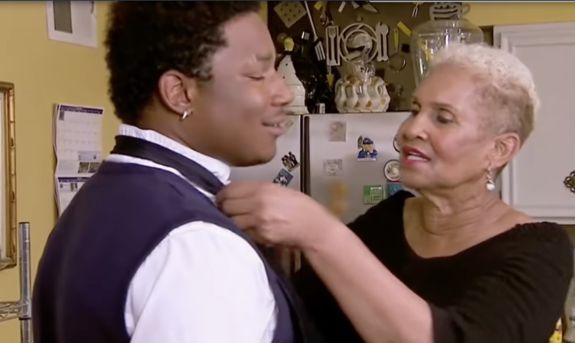 Last week, Tim, who was arrested on an unrelated assault charge in 2018, took to social media to maintain his innocence regarding both the fraudulent insurance policies and Andre's murder.
"Thank you for all the prayers," he wrote on Instagram. "I'm still in disbelief. The feds know 100% I did not do those insurance policies. But the jury didn't get to hear that. And not one person got on the stand and said that I told them to hurt my nephew. They destroyed my name and image so you guys wouldn't search for the truth."
His mother, Miss Robbie, submitted a letter to the judge before sentencing, asking that Tim be shown leniency.
"I don't know whether Tim did what he was accused and convicted of," she wrote. "He is still the baby that I bore, and I love him as every mother involved loves their child."
View this post on Instagram
Other family members requested the opposite, with Andre's own mother Michell Griggs asking the judge to sentence Tim to life in prison.
Ultimately, the judge sentenced Tim to two life sentences, calling the crime "a cold-blooded, incredibly premeditated, planned execution of your nephew."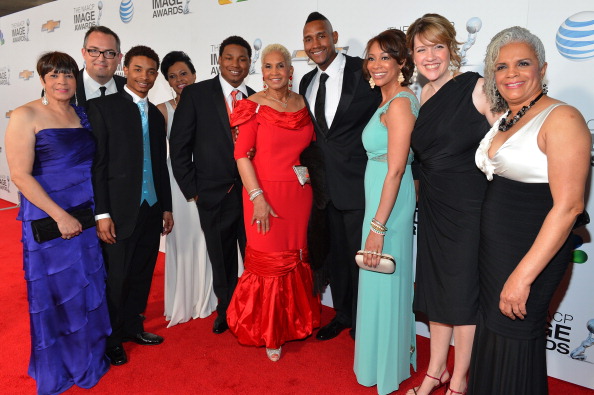 While Tim was the only one to receive life, three other individuals pleaded guilty in connection with the murder-for-hire conspiracy and are currently serving time in prison.
Travell Anthony Hill, the individual who was paid $5,000 to fatally shoot Andre, was sentenced to 32 years in prison in October after pleading guilty to one count of conspiracy to commit murder-for-hire and one count of murder-for-hire.
Travell was reportedly informed of Andre's location by Terica Taneisha Ellis, a woman who knew both Andre and Tim. Terica was sentenced to three years in prison in January after pleading guilty to the murder-for-hire conspiracy charge. Terica admitted that Tim paid her $10,000 to locate Andre and pass his location onto Travell, and while she knew Tim was planning to take some form of action against his nephew, she said she did not know that Andre would be shot.
An insurance agent named Waiel "Wally" Rebhi Yaghnam was also involved in the crime. Wally pleaded guilty to a charge of wire and mail fraud conspiracy, admitting that he fraudulently helped Tim apply for multiple insurance policies beginning in October 2014– including a claim on Andre's life insurance policy after Andre's death. Wally was sentenced to three years in prison in November.
In a now-eerie 2018 clip of a 'Welcome to Sweetie Pie's' Reunion Special, Tim sits with his mother and other family members and discusses how tragic Andre's death was.
RELATED STORY: 'Top Chef' Star Justin Sutherland Shares Post-Surgery Photo of His Facial Injuries Sustained After Falling Off a Boat & Into a Propeller
(Photos: OWN Network; Instagram; Alberto E. Rodriguez/Getty Images)