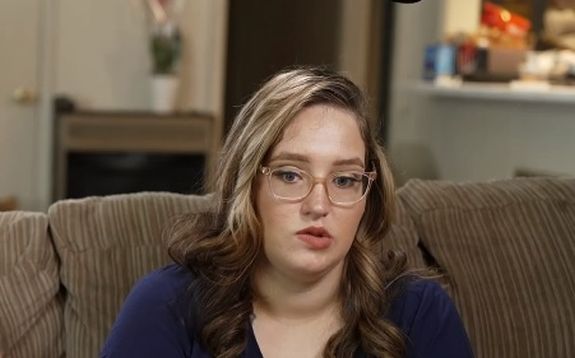 Less than a week after Lauryn "Pumpkin" Shannon was lashing out at fans on social media and making fun of them for being broke, the Mama June: Family Crisis star is admitting that she's having a bit of a money crisis of her own!
On Thursday, Pumpkin hit TikTok Live to chat with her fans…and reveal she and her family are having some financial struggles, despite being on a hit WEtv reality show. Pumpkin then mentioned that she is very behind on her car payments– so much so that her car was almost repossessed earlier this week.
While Pumpkin didn't straight-out ask her followers for money, she did put her Venmo, Paypal and Cash App usernames on display, which garnered her about $1,000 by the end of the Live. (Pumpkin told fans that she intended to use the money they sent her toward her overdue car payment.) In addition– Pumpkin asked fans to send her things that she needs for her kids but can't afford, such as formula and diapers.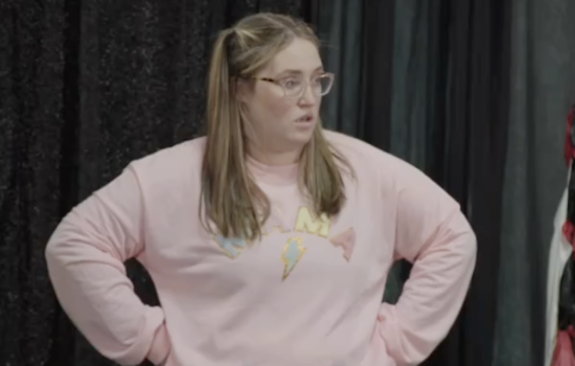 (Pumpkin and her husband Josh Efird welcomed twins last year. They are also the parents of four-year-old Ella and one-year-old Bentley. Pumpkin also has legal custody of her 17-year-old sister, Alana "Honey Boo Boo" Thompson.)
While Pumpkin seemed pleased that her fans stepped up to help her out financially, Josh was not thrilled that his wife was telling fans about their money issues— or that she was accepting cash from strangers. Pumpkin mentioned that Josh "works" doing various things but didn't specify if he was employed full-time.
"He's not doing too much," Pumpkin said of Josh during the Live. "He wants the help [from people] but, like, he's very private and he's like, 'It's our business.' He doesn't want to make it seem like he can't do it."
"But he can't! He can't!" their daughter, Ella chimed in. (That part of the Live was caught in a screenshot and posted by a user to Reddit.)
Ella saying Josh can't take care of them 😂
by u/Shooothe in MamaJuneFromNotToHot
At another point during the Live, Josh— angry at Pumpkin for accepting strangers' donations— left the house and told Pumpkin to give the money back to the people who had donated.
View this post on Instagram
As The Ashley previously reported, just days ago, Pumpkin and Alana (as well as other family members) were on TikTok Live, defending Alana's recently jailed boyfriend, Dralin Carswell, and making fun of their naysayers, whom Pumpkin mocked at one point for working in the fast food industry.
"Half of you b*tches probably got f**kin' methamphetamine charges and work at Waffle House," she shouted.
"Baby, at the end of the day, I'm still gonna make my money," Alana said during the rant. "Y'all mad because y'all broke and bum a*ses sitting on y'all's couch right now worried what the f**k Honey Boo Boo got going on when you need to be worried about how to make some money…"
RELATED STORY: Alana "Honey Boo Boo" Thompson & Pumpkin Shannon Rage on Fans Who Criticized Alana's Boyfriend Dralin Carswell Over His Recent Arrest
(Photos: WEtv; Instagram)