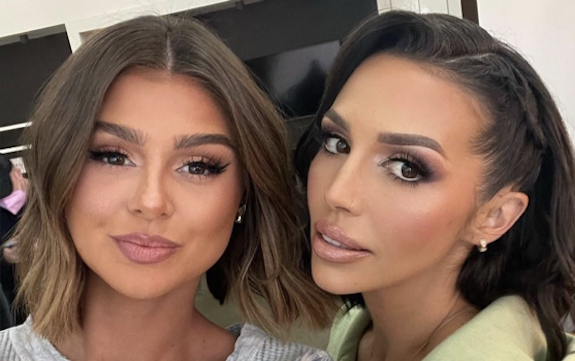 Raquel Leviss says she is working to get the restraining order she took out against her Vanderpump Rules co-star Scheana Shay dismissed, but according to Scheana's attorney, this announcement is just the latest "public relations stunt" pulled by Raquel!
One day after Raquel and Scheana had to film separately during the Season 10 Reunion (due to Raquel's restraining order forbidding Scheana from getting within 100 feet of her), Raquel told E! Online that she is no longer seeking protection from Scheana, and that her lawyer is working to get the current temporary restraining order (TRO) dropped.
(The Ashley can confirm, though, that the Restraining Order Hearing scheduled for March 29 remains on the books, as of press time.)
"My attorney took my case off the court calendar Wednesday and is filing the appropriate paperwork requested by the court today to dismiss the TRO from moving forward after the 29th," Raquel told E! News on Friday. "We let the court know I will not be moving forward with a permanent restraining order. My team tried to work with Scheana on a mutually beneficial agreement hoping to get the TRO dropped earlier so we could film together."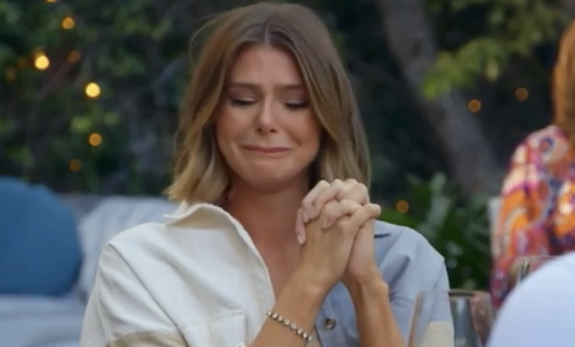 As The Ashley previously reported, Raquel took out the TRO on Scheana after she claimed Scheana punched her in the face and left her with blurred vision, an injury to the back of her head, a black eye and facial scratches. The alleged assault came after Scheana found out Raquel had been having an affair with Tom Sandoval, the longtime boyfriend of Scheana's BFF Ariana Madix.
Scheana and her legal team have insisted that the physical attack never happened.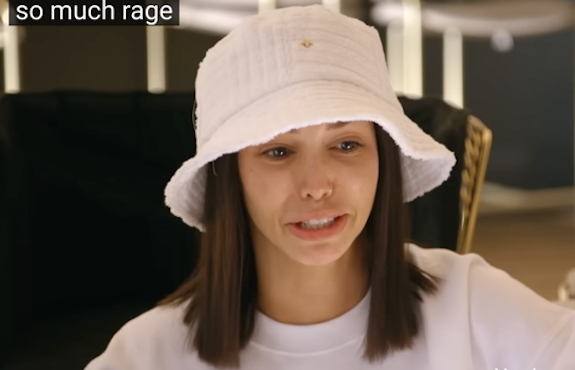 In her statement to E! News on Friday, Raquel still insists she was punched by Scheana; however, she stated that she only filed the restraining order to put some space between her and her former friend.
"[The TRO was] intended to provide a cooling-off period after I was punched, but I didn't want to continue with the permanent RO nor did I want to cause Scheana further agony and stress," Raquel said.
Scheana's attorney told E! News that, despite what Raquel is saying, her request for a permanent restraining order against Scheana is not dropped. The attorney stated that, during the Season 10 taping on Thursday, Scheana was handed a "request to dismiss a complaint or a civil lawsuit" by Reunion host Andy Cohen. The attorney stated that it was an attempt at redemption by Raquel (whose birth name is Rachel).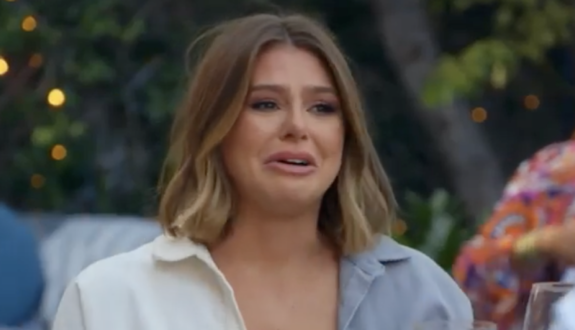 "Rachel had requested a permanent restraining order, which is something completely different," Scheana's attorney told E! News. "There is no way for Rachel to 'drop' the temporary restraining order before next week's hearing. This is California law and even on the court's website.
"Even if Rachel had the correct document, which she didn't, it wasn't filed with the court," Scheana's lawyer continued. "This was just another public relations stunt by Rachel and her team. If Rachel really wanted to make this go away, she would come out and publicly say the 'punch' never happened and she is sorry for all the harm she caused Scheana, Ariana, and her other friends."
Raquel Leviss says fellow "Vanderpump Rules" star Scheana Shay punched her in the face, — and is threatening to do it again — all over Raquel's affair with Tom Sandoval. https://t.co/5vN5cNvNSY

— TMZ (@TMZ) March 8, 2023
In a statement to Entertainment Tonight, Scheana's attorney said the document Andy gave Scheana was useless.
"Rachel had Andy 'serve' Scheana with a document during the reunion, but the papers have no legal meaning," the attorney said, pointing out that the document— which was obtained by ET— has "no file stamp in the top right corner" like it should have.
(The Ashley also wants to point out that this document uses the name "Raquel Leviss" rather than her legal name "Rachel Leviss," which is what she is listed as in the LA County court documents regarding the restraining order.)
Scheana's attorney suggested Raquel confess that she wasn't hit by Scheana.
"If she wants to make this go away, she can tell everyone that she wasn't punched and she lied, and that she doesn't intend to go forward with a permanent restraining order," the attorney told ET. "That wouldn't undo the damage she has caused, and she still filed a false police report, but it would go a long way toward resolving the legal issues."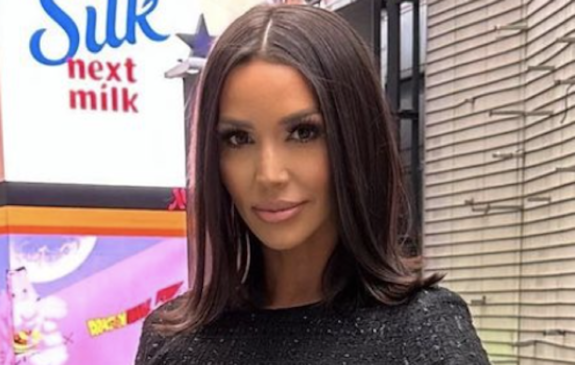 In a statement to ET, Raquel explained that she had the document given to Scheana as a sort of peace offering.
"[The document was a] dismissal form that the court asked us to submit and I wanted to show Scheana my intentions and that we had informed the judge we weren't moving forward — and it was an explanation at the reunion to alleviate Scheana's concerns," Raquel explained.
RELATED STORY: Seating Charts, Sound Baths & One Massive Stack of Cards: How the Cast & Producers of 'Vanderpump Rules' Prepared for the Season 10 Reunion