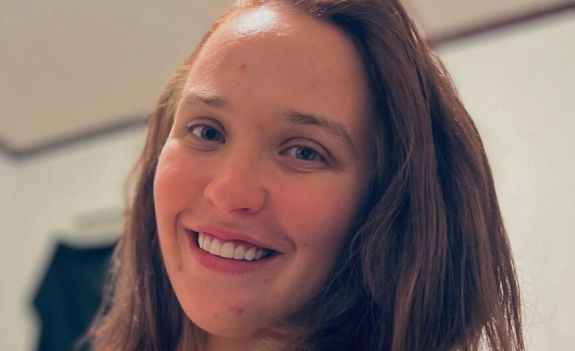 Anna Cardwell— the eldest daughter of Mama June Shannon— is currently battling Stage 4 cancer and the side effects caused by the chemotherapy that will hopefully save her life.
After the news of her diagnosis broke on Thursday, the former Here Comes Honey Boo Boo star shared photos with TMZ, showing the toll the chemo has taken on her hair. Anna's long mane is reportedly falling out in clumps following her first round of chemo. On Thursday, Anna updated her Amazon Wishlist to ask her fans for wigs, hats and other items to help with the hair loss.
The list (which Anna has linked in her Instagram bio) now includes a burgundy wig, as well as a blond wig that looks similar to the style Anna wears her natural hair. It also lists a collection of turbans; several hats with false hair attached, a silk pillowcase and other items that can be used to style wigs.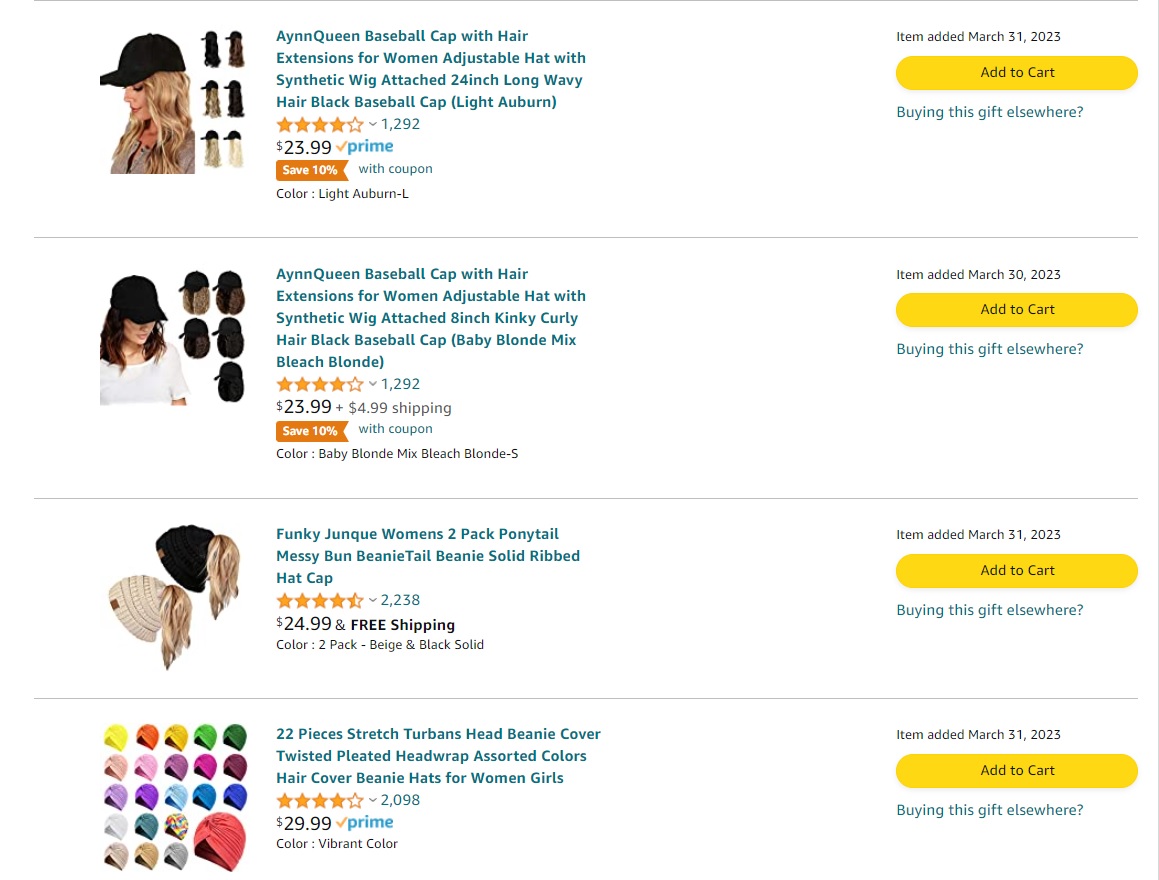 "Despite the diagnosis, we're told Anna has a positive outlook … she's dealing with the hair loss by shopping for a wig. Again, it's not her primary focus," TMZ reported.
As The Ashley previously told you, Anna was diagnosed with adrenal carcinoma cancer in January. By the time of her diagnosis, the cancer had already spread to her lung, kidney and liver. The 28-year-old is the mother of two young daughters, and recently had to quit her job at a car dealership to focus on her cancer battle.
In addition to hair loss, Anna is reportedly dealing with sleeping issues, as well as numbness in her tongue, which makes eating difficult.
View this post on Instagram
While Anna herself has yet to directly comment on her diagnosis, her mother and sisters took to social media yesterday to ask fans to pray for Anna, and to let everyone know that they have Anna's back through this battle.
"Y'all just say an extra prayer at night for our family & especially Anna, [her boyfriend] Eldridge, & Anna's 2 girls," Pumpkin wrote on her personal Facebook on Thursday. "It's been a rough couple months for all of us involved but we will get through this."
"This is been a very emotional road for the family but we are sticking together," June posted on Facebook. "Me n [my husband] Justin [Stroud] n [Pumpkin's husband] Josh [Efird] are doing everything we can do and to b there for Anna Marie Cardwell and Eldridge Toney and the girls through this journey. Just pray for all of us especially her girls we appreciate y'all so much."
Anna's youngest sister, Alana "Honey Boo Boo" Thompson, wrote about Anna's diagnosis on Instagram Stories.
"And this is what I mean when I say you never truly know what somebody is going through at home," she wrote. "No matter how famous they are. Yes, I'm very famous but normal s**t happens to me and my family & y'all need to realize that asap."
RELATED STORY: Mama June Shannon's Oldest Daughter Anna "Chickadee" Cardwell Diagnosed with Stage 4 Cancer; June & Pumpkin Shannon Ask Fans to Pray
(Photos: Instagram)