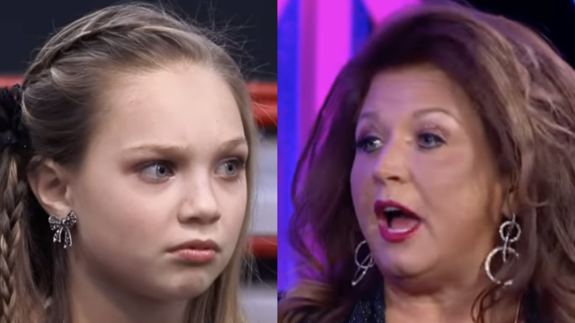 Former Dance Moms star Abby Lee Miller is planning a big return to the reality TV world, but she isn't inviting all Abby Lee Dance Company alumni to join her.
Abby told Entertainment Tonight this week that she's bringing her own version of 'Dance Moms' to TV soon, noting the show is still being developed.
As The Ashley previously told you, Abby announced in May 2020 that she was leaving 'Dance Moms' after nine years; the following month, she was accused of making racially insensitive remarks to former cast members, leading Lifetime to yank her series Abby's Virtual Dance Off.
After previously implying there was bad blood between her and Lifetime regarding her show contract, Abby confirmed her new dance series will have "nothing to do with that network."
"It's not like I'm going back," she said. "This is all new. It's all me."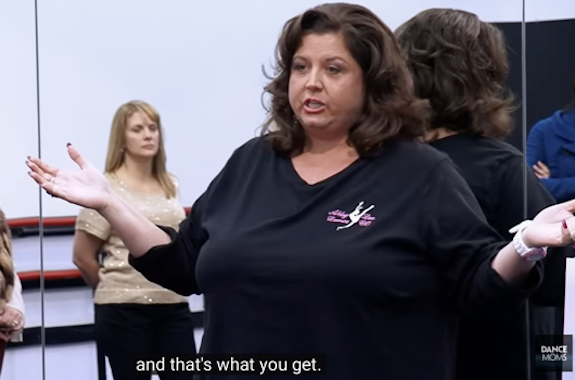 Though the reality series is still in the works, Abby said viewers can expect "classic Abby Lee Miller, but there's little ones and there's mom and the talent is nuts." Though the concepts seem nearly identical, Abby assures the new show will be "different" than 'Dance Moms,' as she will not only go toe-to-toe with the moms, but with the older kids, too. (She went on to clarify that the "older kids" are between the ages of 16 and 22.)
When asked if she plans to invite former 'Dance Moms' star Maddie Ziegler onto her show to make a guest appearance, Abby said "definitely not," citing Maddie's "little Cosmo article" from 2022.
As you may remember, Maddie called 'Dance Moms' "sad" and "toxic" in the article, adding that she hadn't spoken to Abby since leaving show and never wished to speak to her again.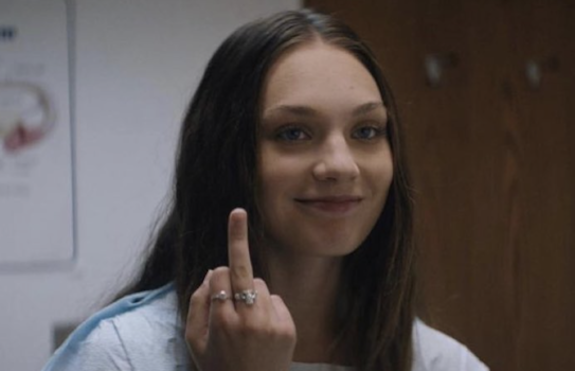 Abby fired back at Maddie on YouTube, denying some of the claims made by her former student. Abby also gave herself some credit for Maddie's post-show success, stating that while Maddie did, indeed, put in a lot of hard work, "a lot of other people worked hard, too."
"I know that what I did for Maddie, with Maddie, helped her succeed," she said in the video.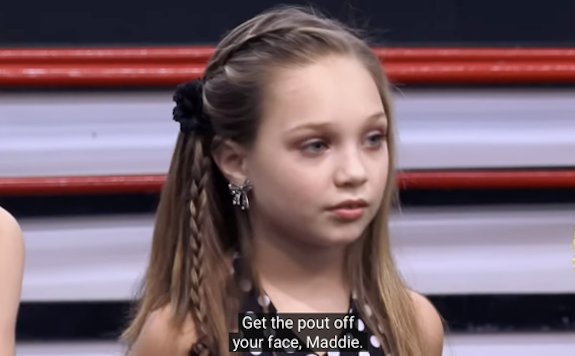 Abby said this week that she hasn't reached out to Maddie at all, confirming that her former student "absolutely wants nothing to do with" her.
"That's sad but, it is what it is," Abby added.
While Maddie won't be involved in Abby's new show, there are a few former 'Dance Moms' stars Abby is happy to welcome back, including Brynn Rumfallo, who Abby is "looking into inviting" onto the show as a guest. Abby said she'd "possibly" extend invites to Kalani Hilliker and Kendall Vertes, too.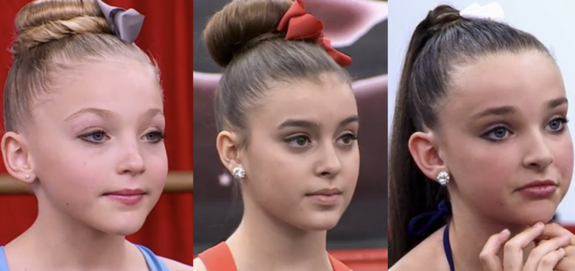 Abby added that she'd "absolutely" invite JoJo Siwa to make a guest appearance, pointing out that the former Nickelodeon star still dances today.
"JoJo keeps posting, you know, dance steps and turns and this and that, and I have to correct her all the time," Abby said.
JoJo appeared on Season 5 and Season 6 of 'Dance Moms' and returned in Season 8 as a guest. She and Abby have continued to support each other following their time together on the show.
After JoJo revealed in 2021 that she was part of the LGBTQ community, Abby took to social media to share how proud she was of the teen. Three years earlier, JoJo visited Abby in the hospital as Abby battled cancer, presenting her former dance instructor with a $10,000 donation through the charity Dancers Against Cancer.
RELATED STORY: Abby Lee Miller Fires Back at Maddie Ziegler's Claims That 'Dance Moms' Was "Toxic": 5 Things We Learned From Abby's New Video
(Photos: Lifetime; Instagram)