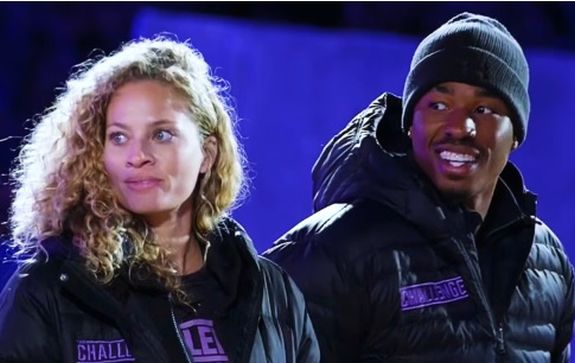 Amber Borzotra and Chauncey Palmer are proud parents! The stars of The Challenge announced on Thursday that they welcomed their baby girl Sunny Fox Palmer on May 29.
"Welcome to the world baby girl!" the couple wrote on Instagram in a joint post.
"Love my family soo much, gives me a bigger purpose in life," Chauncey replied to the post.
Amber– who got her start on Big Brother 16— first revealed her pregnancy in January.
"Call me mama because I'm having a baby!" she shared on Instagram, debuting her baby bump.
View this post on Instagram
Chauncey posted a pic of him standing behind Amber and told fans, "We're going to need 3 chairs soon."
Amber also shared the news with her 'Challenge' cast during the Reunion for the "Ride or Dies" season, which she and Chauncey competed on together as partners.
As fans know, the Double Agents winner learned that she was pregnant while competing on The Challenge: World Championship. At the time, Amber felt sick while filming in South Africa but thought she just caught a bug that was going around. When her sickness wasn't getting better, Amber made the decision to leave the game, offering to let Kaycee Clark stay in her place after Kaycee's partner Ben Driebergen was medically disqualified. The switch was allowed, and Kaycee got to stay in the game in Amber's place.
"I've been so unwell and I've been really fighting and giving my all for my partner, but I would love to switch places with Kaycee if you would let that happen?" Amber said during the 'World Championship' episode.
During a confessional, Amber revealed to her partner Troy Cullen that she was leaving because she was actually pregnant and he was overcome with happiness for his former partner.
Amber and Chauncey received plenty of congratulatory messages from their 'Challenge' pals.
View this post on Instagram
"Congratulations," Troy wrote in the comment section of the announcement post. "So happy for you both!"
"Oh my goodness God bless her!! Congrats you two, sending nothing but love & blessings your way," Nurys Mateo wrote.
Kam Williams, who welcomed her baby Kingston in May 2022 with Leroy Garrett replied, "Omg congrats on your new bundle of joy."
Parenthood won't be stopping Amber from competing on 'The Challenge' again. Back in March, the champ told Entertainment Weekly, "I'm ready to pop this baby out and go back. I'm, of course, not going on [Season] 39. I'm going to give myself some time off and then hopefully you'll see me in the near future."
Amber hopes to compete with Chauncey again and said their child is a big motivation for her.
"I now have a bigger purpose than myself to compete and try winning that million dollars. I'll be back — I just don't know when, but you'll see me in the future," she said.
Chauncey posted several social media photos of him with his daughter in the hospital.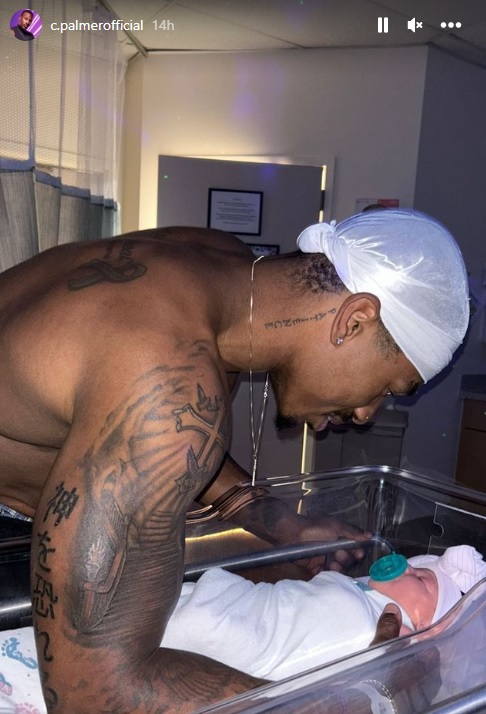 RELATED STORY: Four-Time 'Challenge' Winner Jordan Wiseley is Taking a Hiatus to Focus on His Racing Career: "I'll Let Someone Else Have Some Fun On 'The Challenge'"
(Photos: MTV; Instagram)