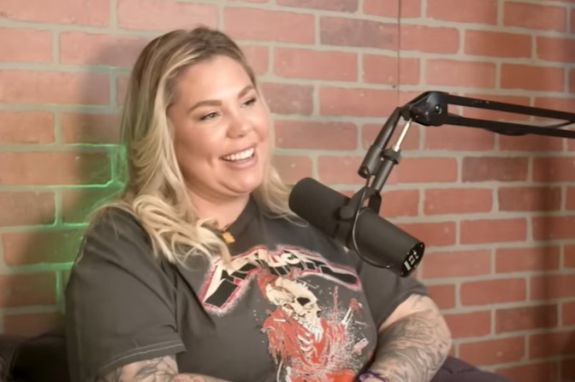 Trigger Warning: This story mentions episodes of domestic violence.
Kail Lowry's recent interview with Bunnie Xo for Bunnie's Dumb Blonde podcast has been a big topic of discussion in the Teen Mom World since the interview was posted earlier this week. As The Ashley previously told you, Kail went into depth about the night she claims her baby daddy Chris Lopez tried to kill her; however, the podcast episode was also filled with plenty of interesting tidbits about other topics.
The former Teen Mom 2 star discussed her habit of cheating on the people she dates, and detailed her tumultuous relationship with Chris, even stating that if it wasn't for one thing she would probably still be trying to get back with him today.
Here's a breakdown of some of the big topics Kail discussed on the Dumb Blonde Podcast.
On cheating on her partners & having a "revolving door of men" in her life: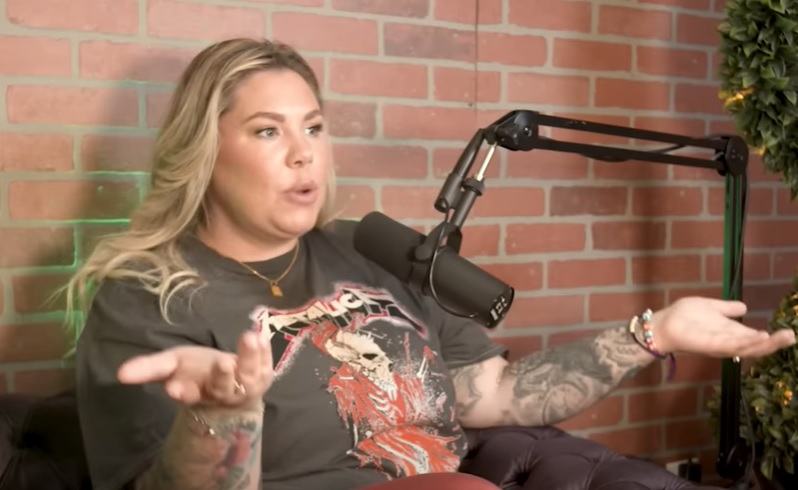 "I get a lot of s**t because I do cheat, or I have cheated," Kail said.
Kail pointed to her childhood trauma as a possible reason for her cheating, but stated that she also refuses to be unhappy in a relationship.
"I also leave if I'm not satisfied or happy and I think that people don't like that. People don't like that I leave," she said. "I'm not gonna stay somewhere I'm not happy. So it does kind of look like [I have] a revolving door of men, but also I know when and when not to introduce them to my kids.
"There's people who date all the time and they don't get s**t for it."
Kail later addressed speculation that she cheated on her ex-husband Javi Marroquin during their marriage. She stated that she actually filed for divorce from Javi before he was deployed in late 2015 due to their increased fighting.
"Nobody was cheating at the time," she said, later adding that Javi tried to paint it like her cheating caused their breakup.
"I think that was the big scandal. He tried to play this whole victim thing where I cheated, but [he] had something going on over there," Kail said. "It came out in a lie-detector test on Marriage Boot Camp. It was like, 'Why would you sit here, after everything that I've been through, and put it on me when this time I really didn't do s**t, and we were doing the same thing, and I had filed [for divorce] so it cancelled each other out?"
Kail stated that she got pregnant by Chris with her third son, Lux, before her divorce from Javi was finalized.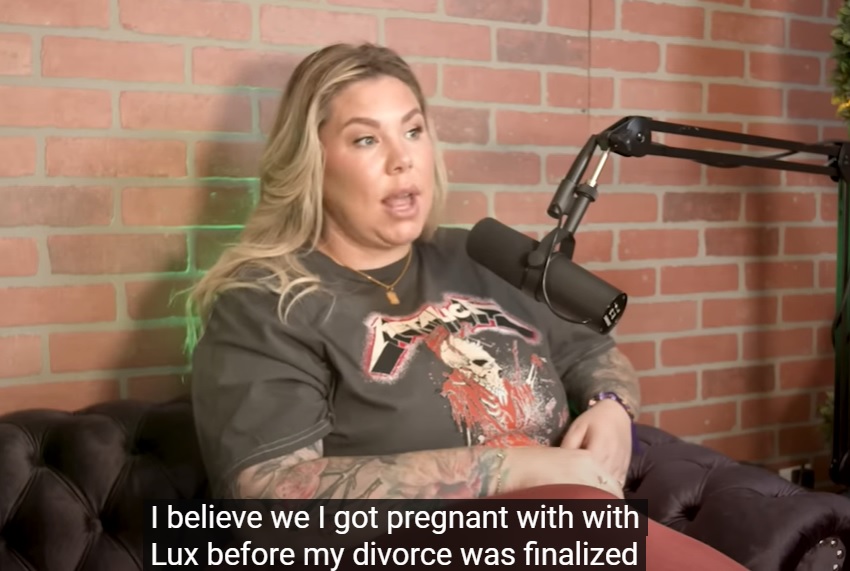 "Javi had to sign a paper saying he was not the father [of Lux], because we hadn't been divorced for 365 days when I got pregnant," she said. "In Delaware [it's a law] that he had to sign off because we were still legally married, even though we had filed for divorce and it was under the separation."
On why she almost got an abortion with her fourth son, Creed:
Kail also discussed her time with Chris, which she called "by far, my most tumultuous, toxic relationship."
"When I met Chris, it started off very toxic. I would say about six months in, I had already had a miscarriage with him. At that point, I had found out that he had two other girlfriends, full-time girlfriends. These were not side chicks. All three of us were main f**king girlfriends…I found out when I was pregnant with my son Lux. None of us knew about each other."
Kail claimed that Chris was living with her full-time during this period.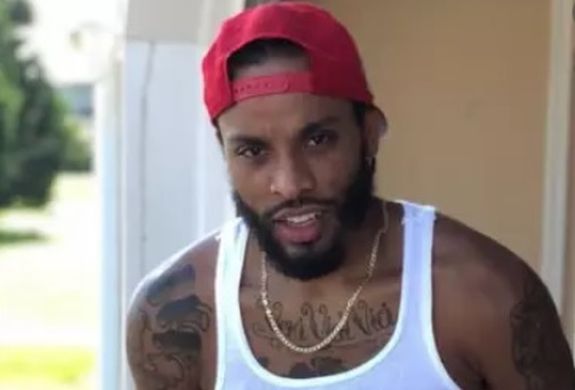 Kail said that Chris was abusive to her several times, choking her several times (in addition to the night she claims he tried to smother her to death.) Kail claimed she got pregnant with her fourth son Creed "during a really abusive period" of her and Chris' relationship.
Kail stated that she found out she was pregnant with Creed in November 2019, shortly after the alleged smothering incident.
"I was so distraught and upset," she said. "I had never been in a situation where I already had a child with a man, and I wasn't in a place to have another child. I was going through so much within myself. So I made an appointment to get an abortion. Love me or hate me, but that was something that I had to do for myself.
"When I got there, I said, 'I need to look at the screen. I need to see if I'm going to connect with this baby, because I was at the borderline of [the timeframe] where you could no longer get [an abortion]. Because I needed all this time to think, and then at that point I was already feeling guilty because I had waited so long, because I couldn't make the decision. I felt like it isn't fair to bring this baby into this situation.
"…I looked at the screen and I was like, 'I'm not going to go through with this abortion, and I'm going to do the best I can to raise this baby. And it's going to be OK.'"
Creed was born in July 2020.
On finding out Chris was having a baby with his other girlfriend: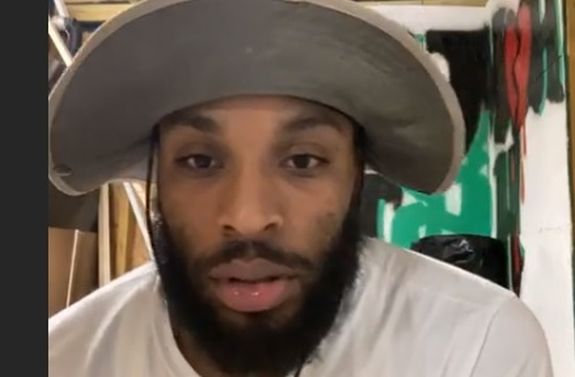 As fans know, Chris welcomed his third child a year or so after Kail gave birth to their son Creed. (Kail took the liberty of publicly announcing the news of the other girl's pregnancy before Chris did, naturally.)
"That was really hard for me to learn that he was having a baby with her," Kail said. "I had a mental breakdown that day…I called my therapist on an emergency basis and she talked me through it. I basically blacked out. I don't even remember what the conversation was. I accepted that he was having this child and from that point forward, I never looked back."
Kail said she hasn't had a good relationship with Chris since.
"I've never hooked up with him, we don't talk, we don't hang out, we're not friendly. There's been one or two friendly times where we've tried to be cordial but it ultimately just goes to s**t every time. It's hard," she said.
On the only reason she doesn't try to get with Chris anymore: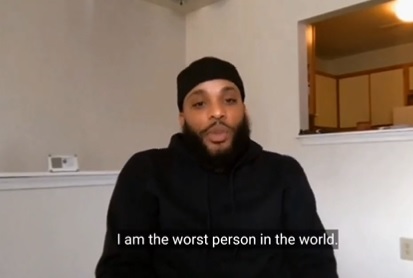 Kail— who, earlier in the podcast, stated that she loved Chris more than she's ever loved anyone she's dated— admitted that she would probably still be trying to get with Chris if it wasn't for one thing.
'Here's the thing: I don't date men with kids. And if it wasn't for that, I don't think I would be done with him today," she said.
Kail told Bunnie that she has a good reason for refusing to date a man who has kids.
"I come with so much baggage, I don't need yours as well. So I like them without kids," she said.
On the real reasons she left 'Teen Mom 2':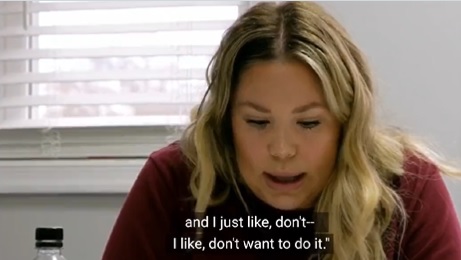 Kail quit 'Teen Mom 2' in 2022 and, during her podcast interview, she revealed the two main reasons she left her job of more than 12 years.
"It was a really hard decision for me but I had been really struggling with the fact that I went through such a public divorce. And then the stuff with Chris was so messy. My kids are getting older, Isaac really didn't want to film anymore. So I was just kind of feeling like, 'Maybe this is time for me to move on,'" she said.
"My kids didn't want to film. I just wanted the privacy and to kind of just move on," she added.
Aside from her kids not wanting to film for the show, Kail said she felt betrayed by those making the show when it came to how they refused to discipline Kail's nemesis Briana DeJesus for acts she committed against Kail.
"I paid my dues in the industry. I don't feel like she has. We're talking about [me sharing] divorce, cheating scandals, STDs, and you can't even say, 'This is unacceptable' and do something about it. There was no regard or human decency. So that was turning points [for me to leave the show].
"…The other thing, too, is that I felt like I exploited my entire life for 13 years,[and they didn't have my back]," Kail said, adding that she was disappointed that MTV didn't fine Briana for some of her actions, such as threatening to spit on Kail or having her sister Brittany assault her on-stage at the infamous Season 8B Reunion in 2018.
"I just felt like it was very unfair and not like a balanced situation," she said. "[The show] kind of turned into Bad Girls Club and I was just like, 'This is not me anymore.'
Kail said she was also tired of her segments only focusing on her drama with her baby daddies baby daddii.
"It would have been cool if they had kind of showed the whole picture," she said. "But they were so focused on showing the traumas with myself and my kids' dads. But that's not my whole story. There's a lot that goes into being a single mom. They didn't really want to cover any of the good stuff, and I think you do have to cover the good with the bad.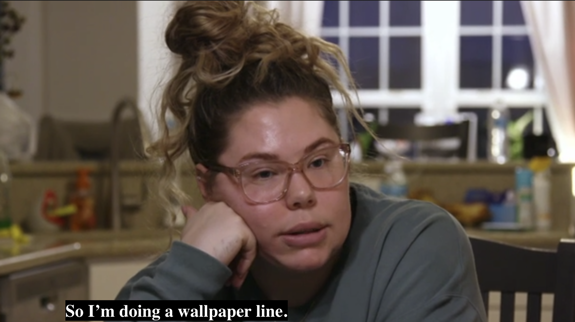 "I understand that drama sells and you want to exploit the craziest stuff on TV because that's what's going to make money. But if people don't know the whole story, who gives a f**k about that? So I just got to a point where it just was too much. My cast and I, none of us were getting along."
On whether or not she would return to a 'Teen Mom' show:
Kail has made it clear that she is interested in coming back to reality TV, but says it won't be on a 'Teen Mom' show.
"They've asked me a couple times to come back, but I'm so far removed from that now that I can't see myself going back to the show, specifically," Kail said, although she stated that she would "absolutely" be down to star on her own reality show.
On plastic surgery:
Kail also talked about the plastic surgery she's gotten over the years, including a tummy tuck, Lipo 360 and the Brazilian Butt Lift (BBL) she got live on Snapchat by Dr. Miami in 2016.
"I love plastic surgery," Kail said. "The only regret I have is not waiting until I was done having kids. I had the Mommy Makeover after my second son and I could definitely go for another."
One thing Kail regrets, though, is getting her BBL, which she says has not aged well.
"I don't love [my BBL]. I want it removed immediately," she said. "Gravity is kind of pulling it down a little bit."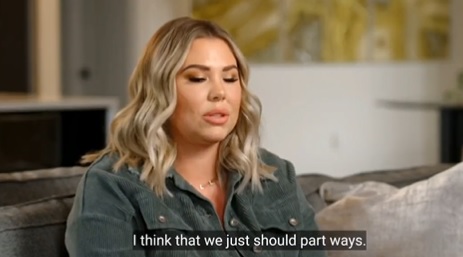 "Dr. Miami did mine and I asked him about it. He said when you gain weight, you're going to gain wherever your fat cells are. He moved [fat cells] to my butt. My butt has grown exponentially.
"When I did the BBL and I did the Lipo 360 I wanted everything to match because I felt like, 'I can't have a huge butt and then have my waist be small and my arms big.' So I had it in my arms. My butt and my arms have grown insane. But now what? I don't know what I can do about it. Gravity pulls down your butt a little bit and it just looks crazy and I can't find jeans that fit me.
"I maintained it for a long time, but I got pregnant the same year that I got my Mommy Makeover. So that was my biggest mistake. I should have had all the kids I wanted to have and then got it."
Kail stated that she hopes to get yet another Mommy Makeover in the next year or so.
On having even more kids:
Kail has four kids currently, (and it's been intensely speculated that she gave birth to a fifth child by her current boyfriend Elijah Scott around November 2022, but she's never confirmed it). However, she said she's willing to grow her litter even more.
"I am in a relationship now and yes [I'm open to having more kids]…[Elijah] deserves kids of his own," she said.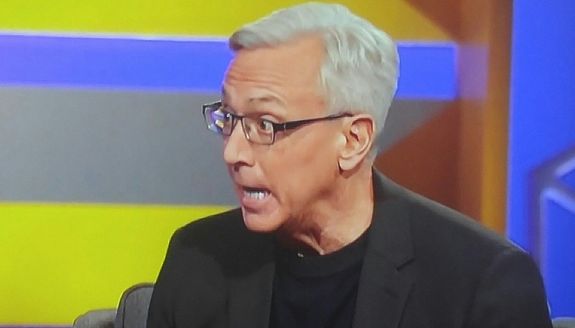 You can listen to the full episode of the Dumb Blonde podcast featuring Kail below!