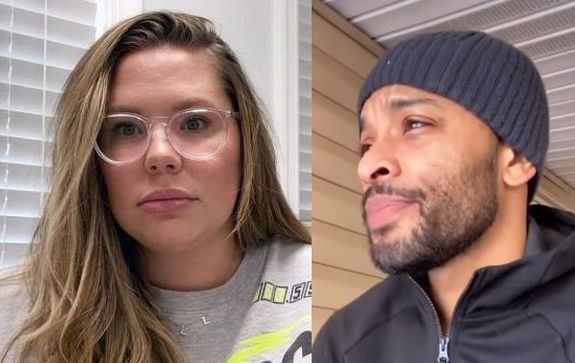 Trigger Warning: This story contains mentions of domestic violence.
Kail Lowry has finally revealed details of the night several years ago that she claims her baby daddy, Chris Lopez, tried to kill her… and Chris has a lot to say about Kail's statements!
In a new interview with the Dumb Blonde podcast, Kail talked to host Bunnie Xo about that night in October 2019. Although the former Teen Mom 2 star has hinted at and mentioned the alleged domestic violence incident in the past, this marks the first time she actually revealed details about what allegedly happened.
While the full podcast episode doesn't drop until Wednesday, a preview clip shows Kail discussing what she claims Chris— who is the father of her sons Lux and Creed— did to her. In a TikTok Live posted after the clip was published, Chris responded to Kail's claims— admitting that he did, indeed, choke and try to smother Kail.
"I've never really discussed the circumstances. It was not a good time," Kail told Bunnie. "…Chris had showed up to my house; we had this crazy situation happen. I literally thought I was going to die. I think the only reason why I fought for my life… he literally put my face into the couch and was just smothering me.
"…I remember just, like, turning my head a certain way and being able to like gasp for air."
Kail stated that she texted a friend during the incident, writing, "He's going to kill me."
"Then I threw my phone under my bed because I thought, 'If he gets my phone, I won't have any way to call for help,'" she added.
Kail also stated on the podcast that this was not the first time Chris had gotten violent with her, but it was the first time she defended herself.
"I had never fought him before, when he put his hands on me or, you know, abused me…I don't know what took over me but that night I fought for my f**king life," she said.
"And I still did not want to call the f**king police," she said. "I was like, 'I want you to choose me. I want you to get better.'" (Around this time, Kail became pregnant for the second time by Chris. Their son Creed was born in July 2020.)
View this post on Instagram
After the preview clip of Kail's appearance on the Dumb Blonde podcast was posted, Chris went on TikTok Live to discuss it. When someone asked him to comment on Kail's claims that he choked/smothered her, he brought up the fact that Kail has allegedly gotten violent with him, too.
"Is she talking about when she punched me in the face numerous times?" Chris said, before addressing Kail's claims that he almost killed her by smothering.
"I ain't almost killed nobody, bro. No cap, no cap," he continued. "I never almost killed nobody…everybody was always, always breathing. They always had room to breathe. They always had their phone….I never ever, ever, ever killed anybody."
"I never beat her," he continued. "If that's her story, that's what I'm saying, if y'all want to talk about it, damn. Y'all treating this s**t like it was yesterday. I'm not excusing my behavior, but you're talking about an incident that happened four years ago.
"I hope [Kail] told you the whole truth, not no made up version," Chris said with a laugh. "Not no s**t that they thought happened."
He then admitted that what Kail is saying about him choking her and getting violent with her was true; however, he denied ever "beating" her.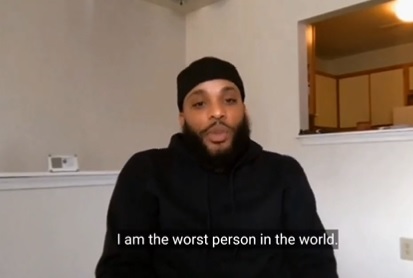 "I'm telling you, you should [believe her]. I'm not saying her story's not wrong," Chris said. "I already owned up to my s**t. No, the story's not wrong. I did choke her. I already admitted that. It's already on my record.
"The DV [domestic violence] is true," he continued. "I'm not gonna hide from that. That's something I'm honest about. The DV part is true. But the whole beating her up part? No, that's not true. I never beat her up. I never did any of that s**t."
(For the record, The Ashley could find no instance where Kail stated that Chris "beat her up." In the past, she has stated that he put his hands on her, choked her and attempted to smother her.)
Chris then addressed Kail, whom he claims has hit him multiple times.
"But if you want to sit here and tell the story of DV, then tell the part where you physically attacked [me]," he said. "Multiple times. Not just once, not just twice, not just three times either…so if you're gonna tell the truth, tell the whole f**king truth, bro. If you're gonna sit here and paint a ni**a to be abusive, then say the part where you started hitting that man first.
He then opened up more about the October 2019 domestic violence incident, stating that alcohol may have been responsible for what he did.
"I don't know what the f**k I was thinking," Chris, while smiling. "…I was drunk. But that don't take away from the fact of what I did. It doesn't make it right."
He stated that he admitted what he did to the judge of his case.
"I already felt bad… You know how long it took for me to accept this s**t and everything that I went through from all this s**t?"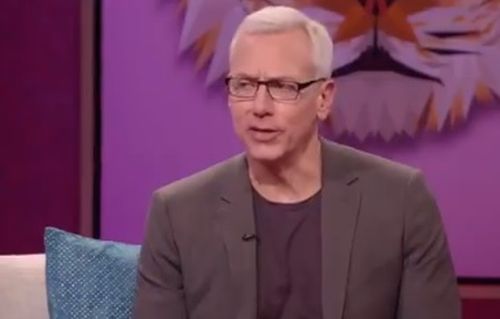 Later he stated, "I f**ked up. I made a mistake."
As The Ashley previously stated, this is not the first time the October 2019 domestic violence incident has been talked about publicly by Chris and Kail. Back in July 2020– when Kail was pregnant with Creed— the exes got into a fight on Instagram Live about the alleged incident. While Chris was talking about Kail filing a Protection From Abuse (PFA) on him in the fall of 2019, Kail came into the comment section and threatened to reveal the details of the night in question.
Chris told Kail not to come on his Instagram and "put our business out there… I'm gonna check you right now at the door…Don't put our business out there. That's for me if I decide if I want to put that s**t out there," Chris said.
Kail then fired back, writing in the comment section, "Check me where? Choke me again?"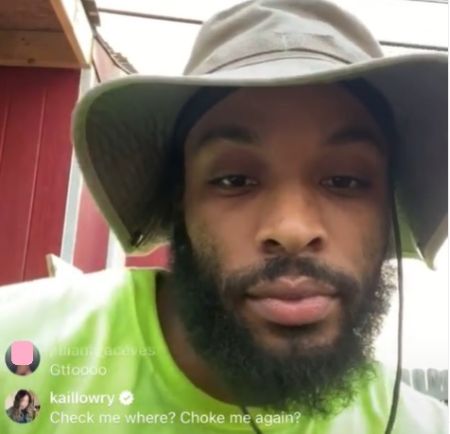 During her February 2022 deposition for her defamation lawsuit with Briana DeJesus, Kail told the attorneys that "Chris almost killed me in October of 2019." Later in the deposition, she confirmed that Chris was charged with a crime for what he did that night, and that he spent time in jail for it.
Months later, in May 2022, the alleged incident became a topic of conversation during the 'Teen Mom 2' Season 11 Reunion.
"Chris almost killed me in October 2019 by domestic violence," Kail said during the Reunion, adding that she went into therapy after the alleged incident. "I just haven't figured out the right time or way to, you know, tell my whole story."
She declined to go into specifics about what happened.
Dr. Drew Pinsky and Nessa questioned Chris about the incident during the 'Teen Mom 2' Season 11 Reunion.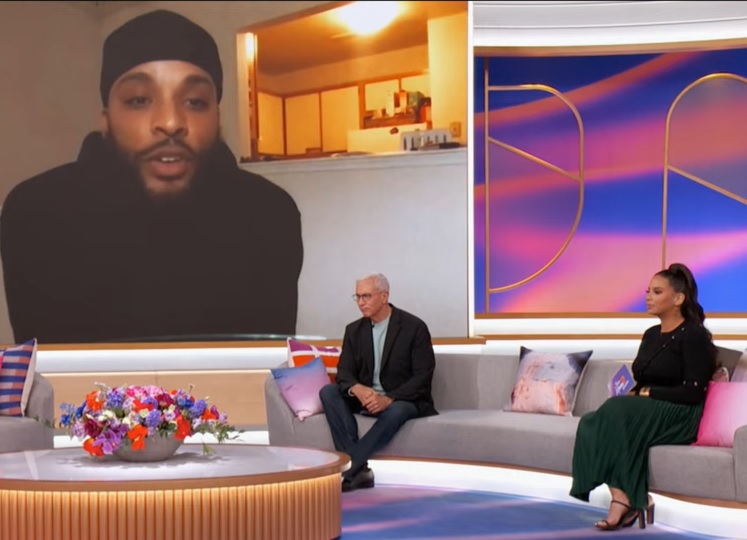 "It's been abuse on both sides," he told Dr. Drew, denying that he ever injured Kail. "She's making it seem like I really beat her. That's the story going around, that I actually beat her. I never beat her. Did I threaten? I might have said some things out of anger…I'm not gonna stand here and act like I'm innocent. I've done things. And I served [time in jail] for that. I got handed my punishment. I'm not about to let y'all keep punishing me for something I did three or four years ago."
The full episode of the Dumb Blonde podcast featuring Kail drops on Wednesday.
The Ashley will update this story if more information becomes available.
RELATED STORY: Former 'Teen Mom 2' Star Kail Lowry Reveals She Reached Out to Kris Jenner For Advice On Creating An "Empire" For Her Sons
(Photos: MTV; Instagram)